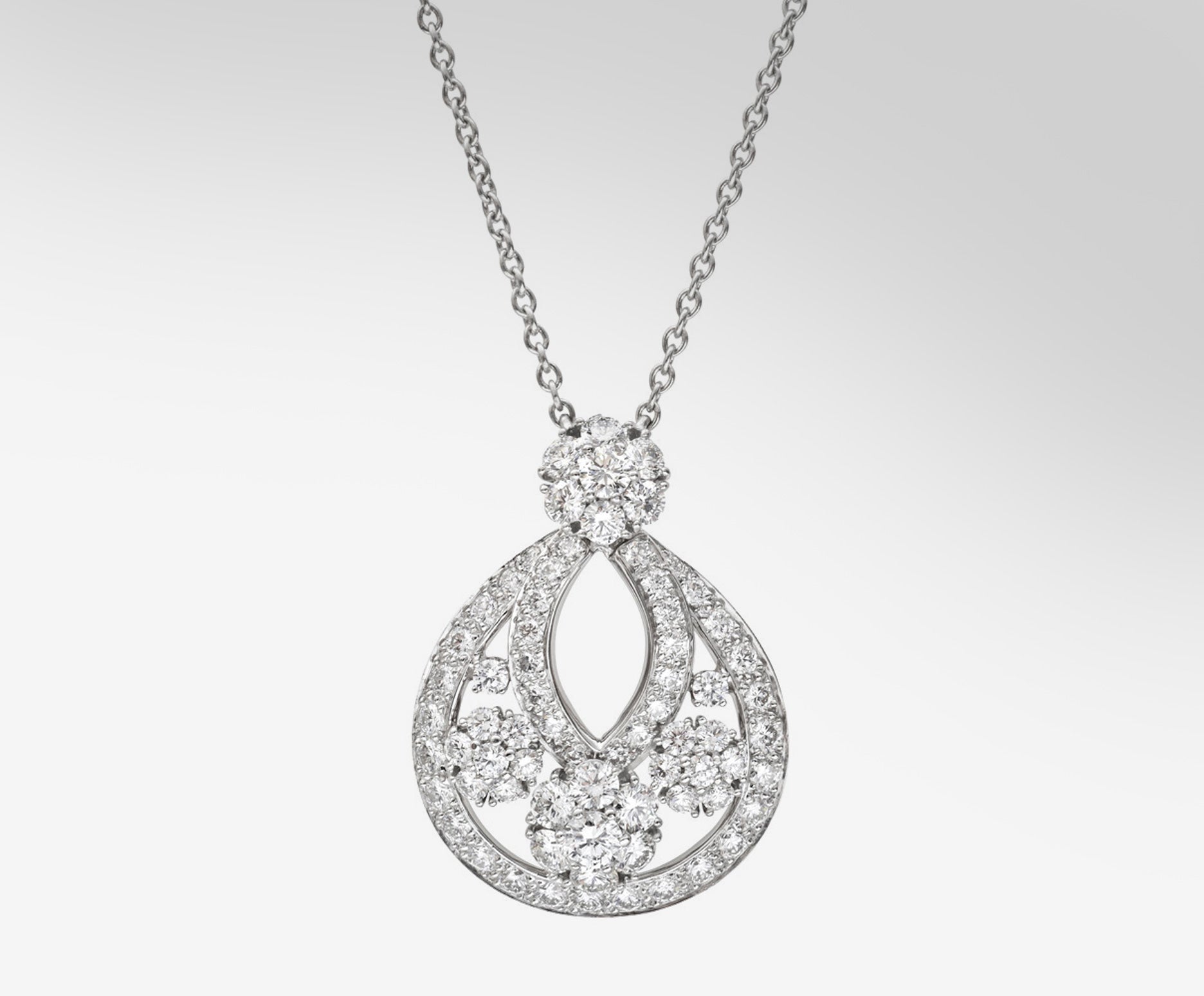 Iconic Designs
Snowflake Pendant
About the Design
The diamonds in the Snowflake pendant sparkle like snow falling in an evening winter sky. A design that openly celebrates the natural world and an integration of white diamonds in high jewelry, the pendant wholly reflects the DNA of the Van Cleef & Arpels aesthetic. It was conceived at the French jewelry company during a "golden age" of couture — the postwar period when couturiers such as Christian Dior on 30 Avenue Montaigne in Paris and Spanish designer Cristóbal Balenciaga, who'd opened a branch in France's capital in 1937, reintroduced femininity and luxury to dress. The design of the Snowflake pendant is an homage to the era's fashion houses as well as the impeccable standards they set during that time.
Decades before Jacques Arpels, nephew of Estelle Arpels, who founded Van Cleef & Arpels with her husband, Alfred, in 1906, introduced the four-leaf-clover-themed pieces that today are among the brand's most celebrated, nature inspired the maison's artisans. Sketches of Jacques's "lucky charm" have been found in Van Cleef's archives dating back to the 1910s, while flowers were especially popular during the 1930s. The work always maintained the elegance and restraint for which the brand is known, but the new stylized designs in the ensuing years — indicative of a focus on lines and patterns — were more in tune with modern tastes. Such is the case with the Snowflake pendant.
Shortly after the end of World War II, Van Cleef's Cristaux de neige (snowflake) motif became popular. The inaugural design was a burst of diamonds set in yellow gold. (Platinum had been classified as a strategic metal during the war and was thus expensive and in short supply.) The motif's whimsical form was appealing to Americans, who were enjoying the largesse of the postwar boom. 
Just as the floral designs at Van Cleef & Arpels evolved over time to become more abstract than formal representations, so too did the brand's snowflake motif, all the while retaining its sophisticated allure. Classic all-white diamond jewelry was well-suited to the polished styles of the 1950s and would remain fashionable in the 1960s. For the Snowflake pendant, its arrangement of round brilliant-cut stones lends a sense of movement to the piece while an impression of lightness owes to the openwork sections. Its appeal — with roots in nature's wonders as well as a celebration of couture — is a continued reminder of the house's brilliant legacy.
More Van Cleef & Arpels Designs