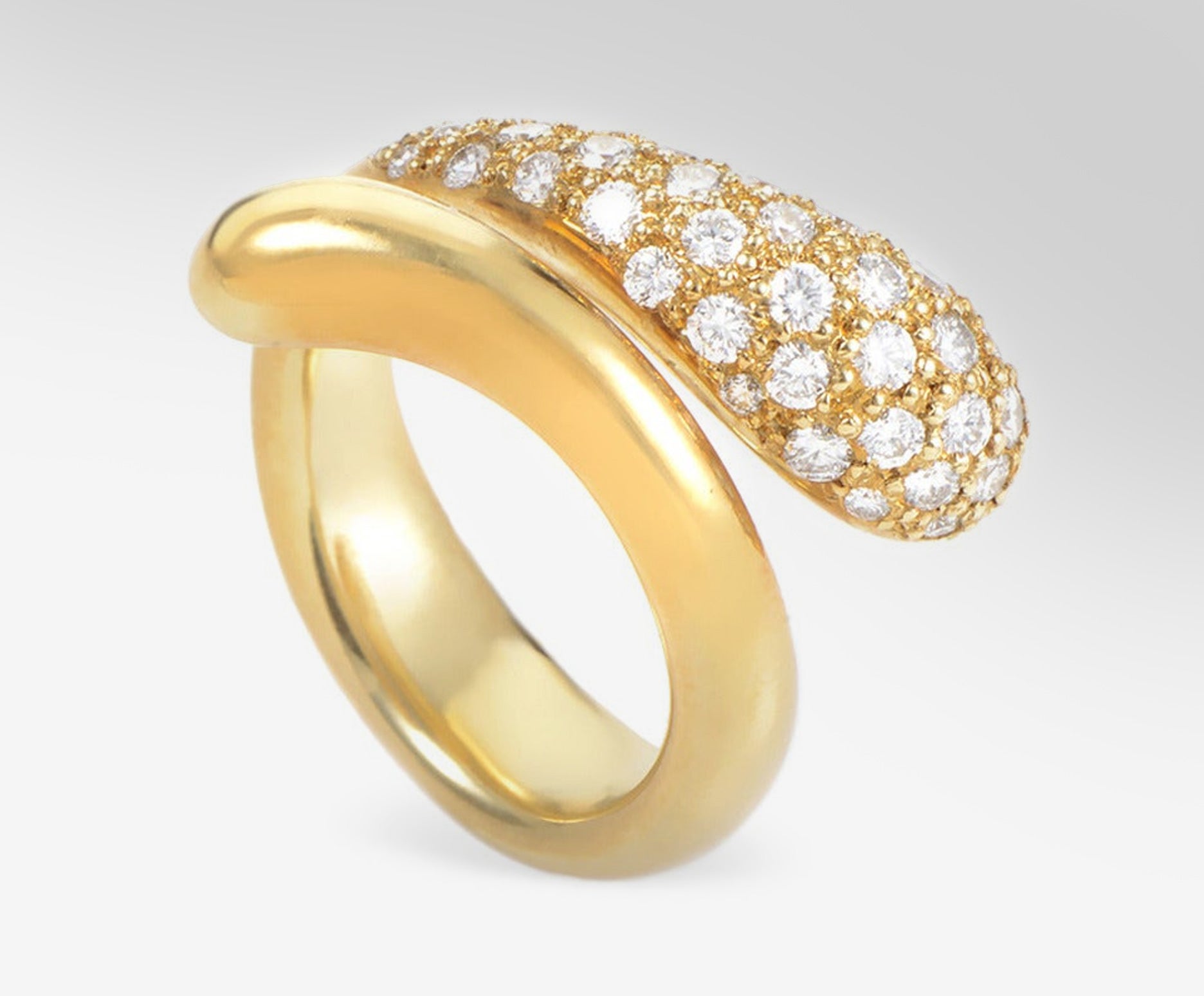 Iconic Designs
Teardrop Ring
About the Design
Partnering with Elsa Peretti was one of the smartest moves Tiffany & Co. ever made in its nearly two centuries as an international behemoth of jewelry design. An Italian-born model-turned-designer, Peretti (b. 1940) signed on with the legendary luxury house in the early 1970s to craft jewelry of sterling silver, a metal once deemed too "common" for the kind of work she wanted to do. Peretti was an incredible success story, however, and her jewelry creations — of which there are dozens of collections and include the beloved Teardrop ring — have come to define the modern identity of Tiffany. Look no further than to the numbers: In 2015, Peretti's pieces accounted for an astounding 8 percent of the company's worldwide net sales. Their continued popularity is no surprise; Peretti's designs are at once sumptuous and understated, simple yet expressive and, perhaps most importantly, proven timeless. 
"Style," Peretti once said, "is to be simple." Her most celebrated designs are some of the most minimal, and the Teardrop ring is no different. Comprising a single, elongated droplet shape twisted to fit around a finger, the piece is the opposite of most fine-jeweler-designed rings — ornate with detail and settings, topped with eye-catching gems. The Teardrop ring is sculptural and even sensual in its simplicity, reliant on little more than an evocative shape. 
Tiffany describes the Teardrop as "a solitary raindrop or a shining bead of morning dew." It's apt language — while Peretti credits her late-1960s-era travel to Japan and throughout Europe as having impacted her work, she also found inspiration at the beach and in other outdoor environs over the years. These influences manifested in her Starfish necklace, Snake necklace and additional natural-world designs, while tears and human emotion have been at the center of other concepts credited to Peretti: The teardrop-shaped perfume bottle she created for fashion designer Halston arguably played a sizable role in the scent's profitable 1976 launch.
The original Teardrop began as an elegant and modern take in sculptural solid metal. Since its 1970s-era debut, Tiffany has produced riffs on the design, including platinum and 18-karat gold versions inset with diamonds, and it has been adapted for earrings and more. But to Peretti purists, the allure of the diamond-free ring endures — it exemplifies the organic forms that the name Peretti brings to mind, and challenges the notion that good jewelry must involve sparkle. "I like objects to wear that you can put on a table as an art object," the designer has said. The Teardrop ring, indeed, would make a fine centerpiece.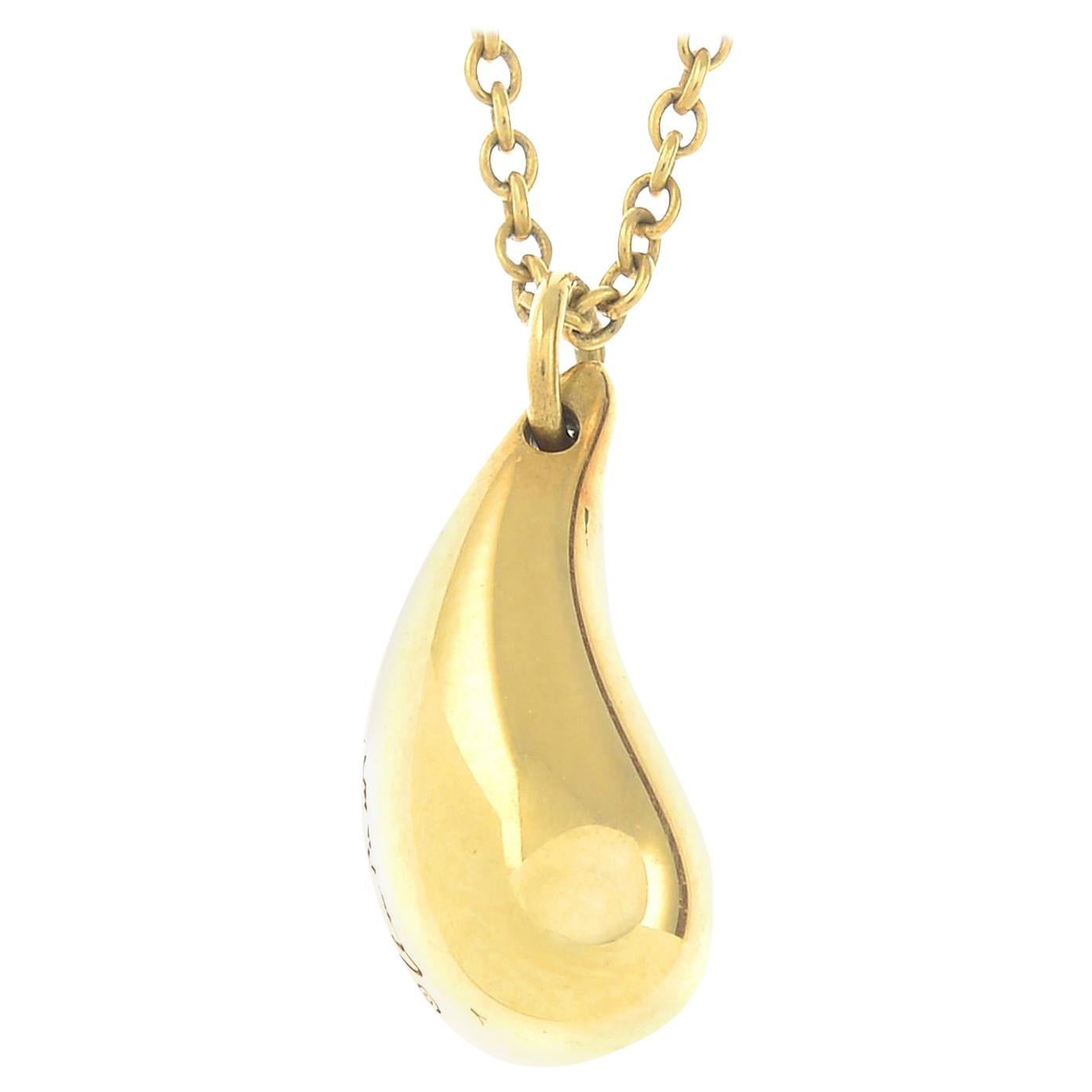 Teardrop Necklace
More Elsa Peretti for Tiffany & Co. Designs