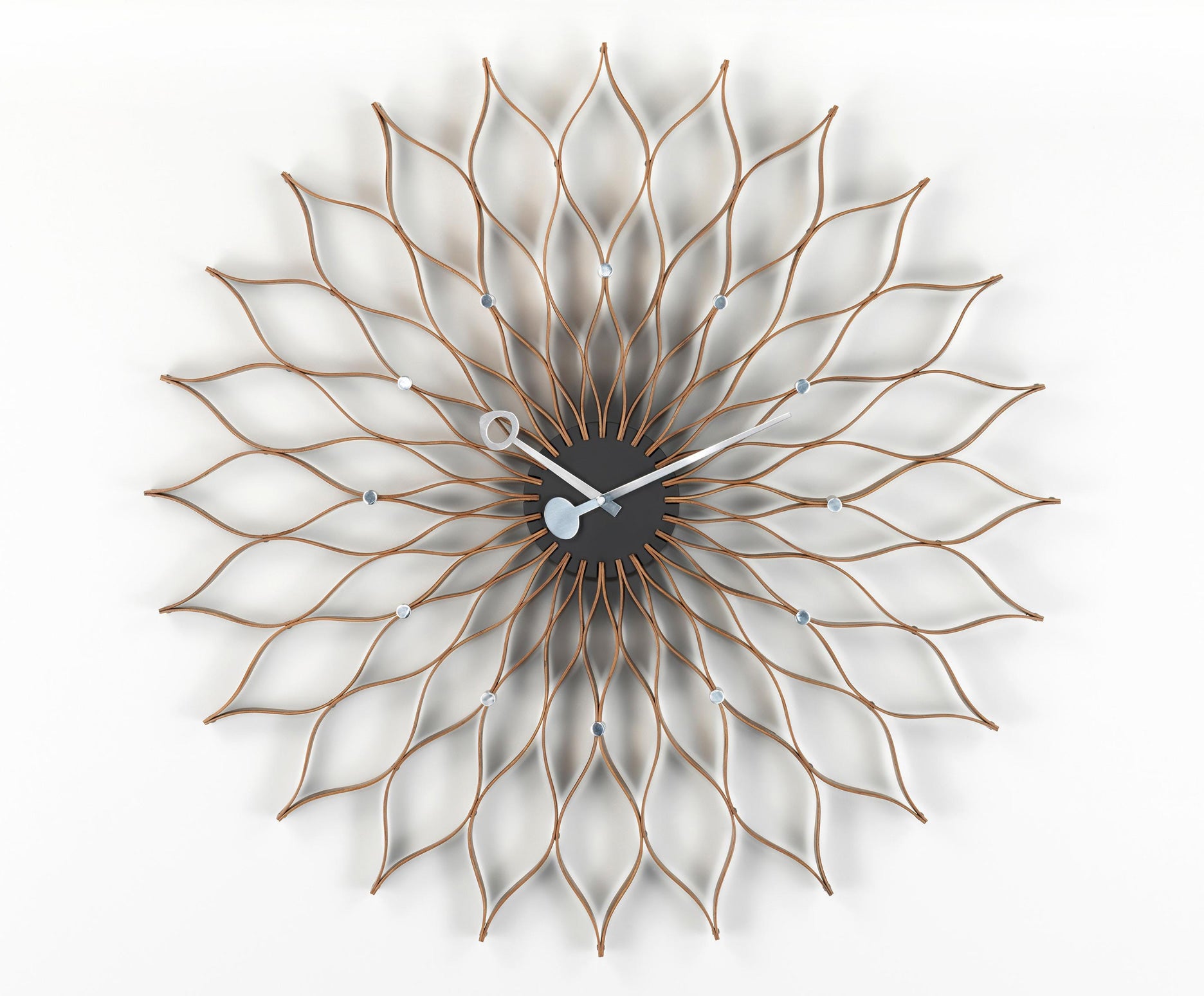 Iconic Designs
Sunflower Clock
About the Design
With thin strips of lacquered bent plywood "petals" spanning 30 inches in diameter, the Sunflower clock by New York City–born designer Irving Harper (1916–2015), who worked for George Nelson (1908–86), is a classic mid-century ode to the eponymous plant. Nelson's firm developed a collection of clocks — decorative, geometrically complex fixtures that dispensed with numerals altogether — beginning in 1947 for the Howard Miller Clock Company, which was once part of Herman Miller. Over the years, George Nelson Associates designed more than 150 clocks.
A Yale School of Architecture alumnus, Nelson opened his design firm by the mid-1930s, but it was his journalism — covering prominent architects for the design journal Pencil Points, editing at Fortune and Architectural Forum, coauthoring a legendary book on homebuilding called Tomorrow's House — that ultimately earned him a director of design role at Herman Miller in 1947. He kept his studio open, and around the same time offered a design job there to Harper, who was working on interiors commissions at Raymond Loewy Associates. A fortuitous night of cocktails during Harper's first year at Nelson's office led to the young designer's conceiving the Ball clock, which went into production in 1949. Model 2261 — the Sunflower — followed around 10 years later. 
Nelson and his team determined that numbers mattered far less to people than the position of the hands when it came to telling time, so they prioritized sculptural forms over integrating numerals on the clocks they designed. Manufacturing ceased in the mid-1980s for Harper's work of floral splendor, but Vitra resumed production of the clocks, including the now-battery-powered Sunflower clock, in 1999.
More George Nelson Designs