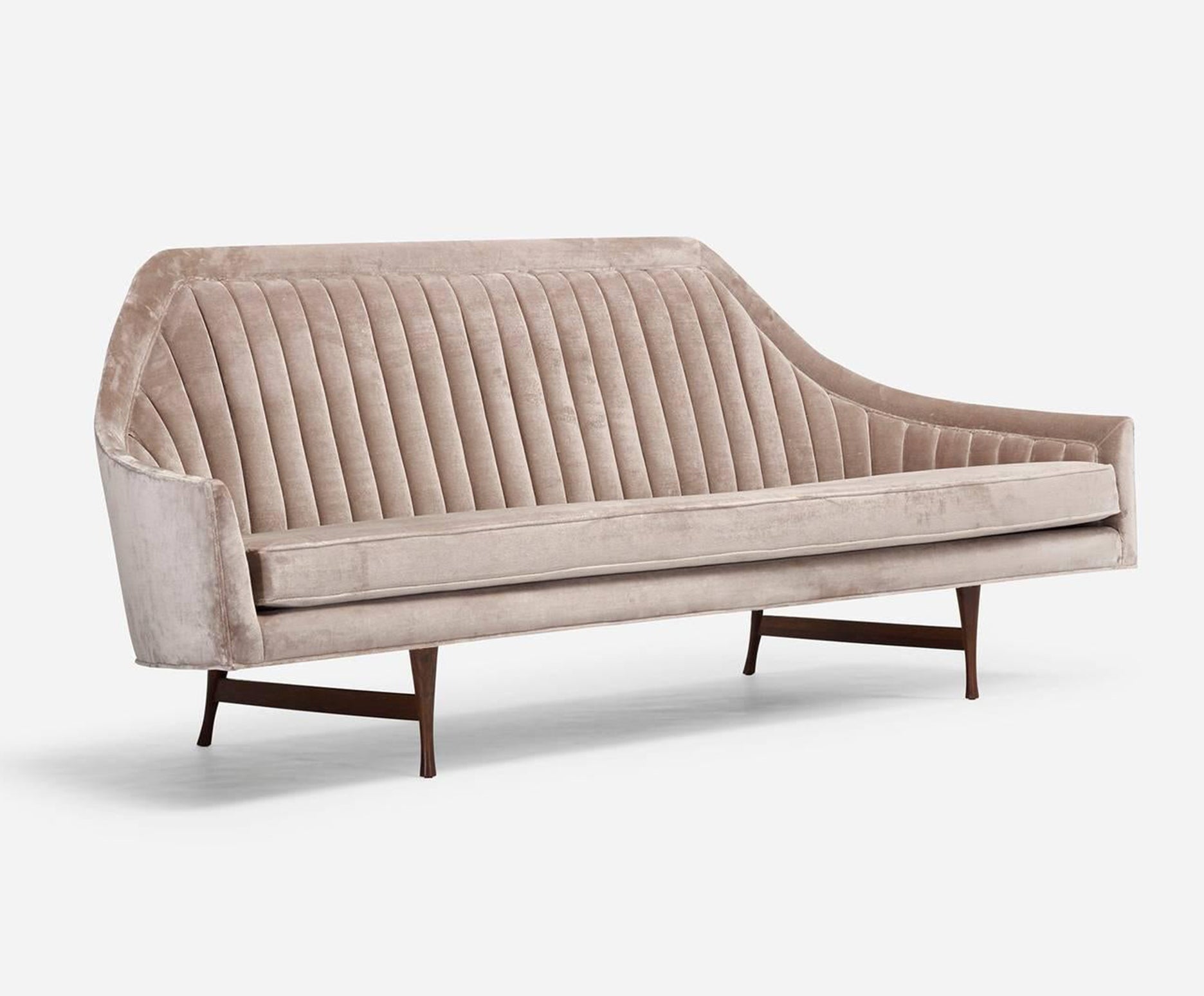 Iconic Designs
Symmetric Group Sofa
About the Design
The 1962 Symmetric Group sofa borrows from the simplicity of New England furniture traditions and infuses this heritage with a playful modernism. Boston-born designer Paul McCobb (1917–69) was inspired by the solid craftsmanship of Shaker and Windsor furniture as well as the needs of mid-century living. Designed for Widdicomb Furniture Company, the high-backed Symmetric Group sofa could add a note of elegance to a middle-class home, balancing its bulky body of swooping arms and ribbed details with the slender, wooden legs.
After studying at Boston's Vesper George School of Art and serving in the Army Corps of Engineers during World War II, McCobb relocated to New York City and worked as a consultant with Modernage Furniture. He also opened his own firm, Paul McCobb Associates. His first line to go into mass production was the 1950 Planner Group, codeveloped with B.G. Mesburg, who he met at Modernage. Each piece was designed to be affordable and fit the compact floor plans of postwar subdivisions. McCobb was interested in creating "living walls," with cabinets and desks that folded out so that furniture could be active space. The Symmetric Group furniture, which included a lounge chair, was similarly economic with its domestic footprint while simultaneously making a statement through unexpected forms.
Production of the Symmetric sofa ended following McCobb's death in 1969, making it rare for collectors. In 2019, it was one of five editions of McCobb's Symmetric Group to be reimagined by designer Ralph Pucci. While updates were made for modern tastes, such as velvet upholstery and fuller cushions, the enduring popularity of the designs proves they are timeless.
Paul Mccobb Symmetric Group Sofa
Rare Paul McCobb Symmeteric Group Sofa for Widdicomb
By Paul McCobb, Widdicomb Furniture Co.
Located in Pawtucket, RI
One of Paul McCobb's final designs, this graceful floating sofa features a symmetrical silhouette on walnut legs. Manufactured by Widdicomb as part of the Symmeteric Group. Recently ...
Category
Mid-20th Century American Mid-Century Modern Sofas
Paul McCobb Symmetric Group Sofa
By Paul McCobb
Located in North Miami, FL
A Paul McCobb sofa for Widdicomb. This is from the Symmetric Group. Beautiful lines and scale.
Category
Mid-20th Century American Mid-Century Modern Sofas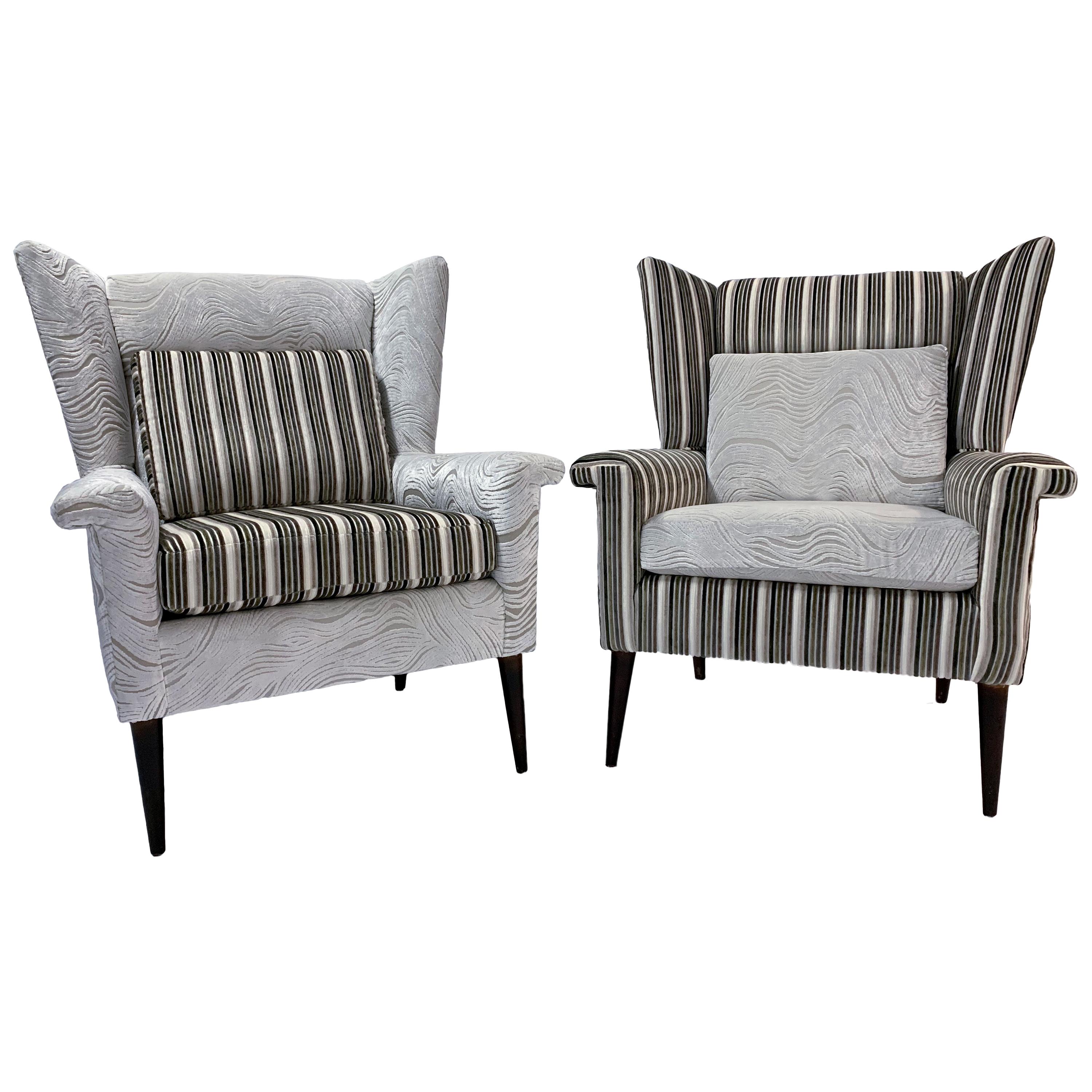 Symmetric Group Lounge Chair