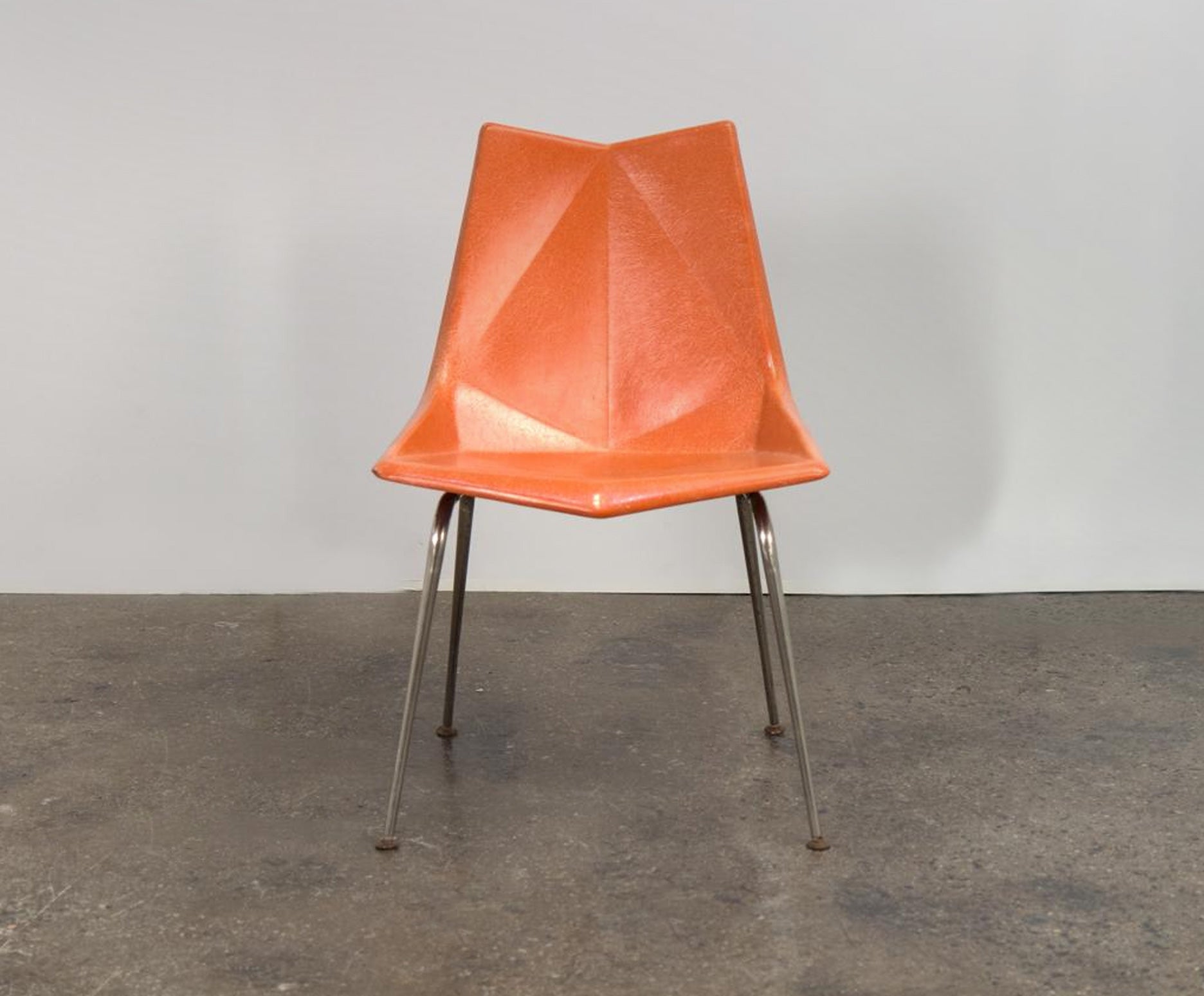 About the Design
It's universally known as the Origami chair — a moniker that references the long tradition of delicate paper-folding art that was popularized in Japan. Originally, however, the intent was to create seating that was exceptionally strong. Promoted under its official name in a Directional Furniture brochure as sturdy enough for "extraordinary conditions" and "eminently suited to hard wear," the Faceted Form chair in 1959 was the creation of Paul McCobb (1917–69), one of America's most prolific mid-century designers.
A repeat recipient of the Good Design Award from MoMA, McCobb studied drawing and painting at the Vesper George School of Art in Boston, the city in which he was raised. McCobb designed retail displays, worked in interior design and then founded Paul McCobb Associates in 1945 in New York City, where he conceived of designs that modernized classic Shaker ideas such as simplicity, functionality, form and proportion. McCobb popularized modular furniture and created sculptural forms with elements such as slender, splayed legs on tables and chairs. Details like these are prominent in the refined and affordable collection for which he is likely best known — the Planner Group (1950). 
The openly geometric Faceted Form chair is indicative of McCobb's late-career exploration of new materials and industrial design. With its fiberglass-reinforced plastic shell set atop a base of tapered enameled tube steel, the chair is one of his most acclaimed designs. While it is no longer in production, it was originally available in multiple colors, and variations included an armchair, a swivel chair and more. Sculptural and strong, McCobb's Faceted Form chair has been an example for generations of furniture makers that have followed in the decades since.
Paul Mccobb Origami Chair