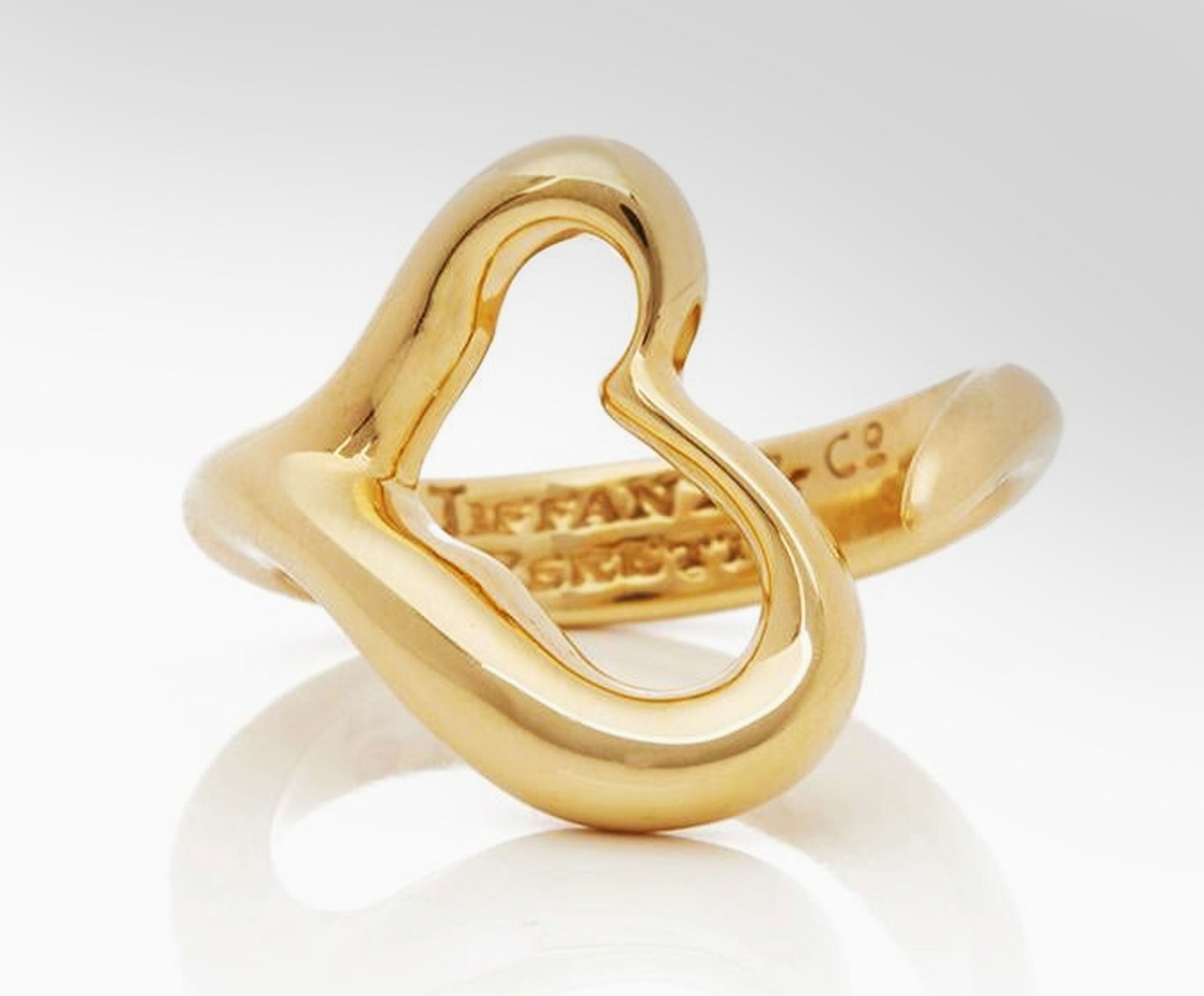 Iconic Designs
Open Heart Ring
About the Design
Heart-shaped jewelry is hardly revolutionary, yet in the hands of Elsa Peretti (b. 1940) even the most familiar symbols find new relevance. Born in Florence, Italy, Peretti was a fashion model and Studio 54 fixture before she transitioned into jewelry design. Working instinctively, Peretti's designs — such as her Open Heart ring — stem from a desire to translate evocative forms and archetypal imagery into wearable, intimate jewelry that transcends fashion trends. "All my work comes out of my life," she has said. "I see lines and shapes where no one else does." Her first design was a bud-vase pendant inspired by a flower vase she picked up at a flea market. That piece was worn by a model in a Giorgio di Sant'Angelo fashion show and her design career took off from there. Peretti was soon creating distinctive jewelry under her own name for brands like Halston and Oscar de la Renta.
Peretti's first collection for Tiffany & Co. sold out in just one day. Pieces such as her Diamonds by the Yard necklace, which debuted in the early 1970s, helped launch a long-standing collaboration that has resulted in over 1,000 pieces for the brand and continues to this day. Peretti's best seller remains the instantly recognizable Open Heart collection, which started with a pendant.
The Open Heart necklace made the cover of Newsweek in 1977. The idea for the heart form was inspired by a void in a sculpture by British artist Henry Moore. "The shape was there in metal; what I couldn't work out was how to hang it from the chain," she later explained. Wilhelm Kalich, who led Tiffany's jewelry department at the time, suggested that she could simply put the chain through the heart. Kalich's idea proved to be brilliant and helped lead Peretti to the sweeping silhouette that became a beloved classic for women of all ages. "I was so overjoyed that I gave my first model to his fianceé," said the designer.
That same sculptural gesture defines the Open Heart ring, which is available in sterling silver and gold. Over the years Peretti has introduced a couple versions of the ring, playing around with the scale and orientation of the fluid, sensuous outline as well as integrating bezel-set diamonds. Like countless Peretti designs, the Open Heart ring demonstrates that "good lines and good forms are timeless."
The Open Heart Collection
More Elsa Peretti for Tiffany & Co. Designs