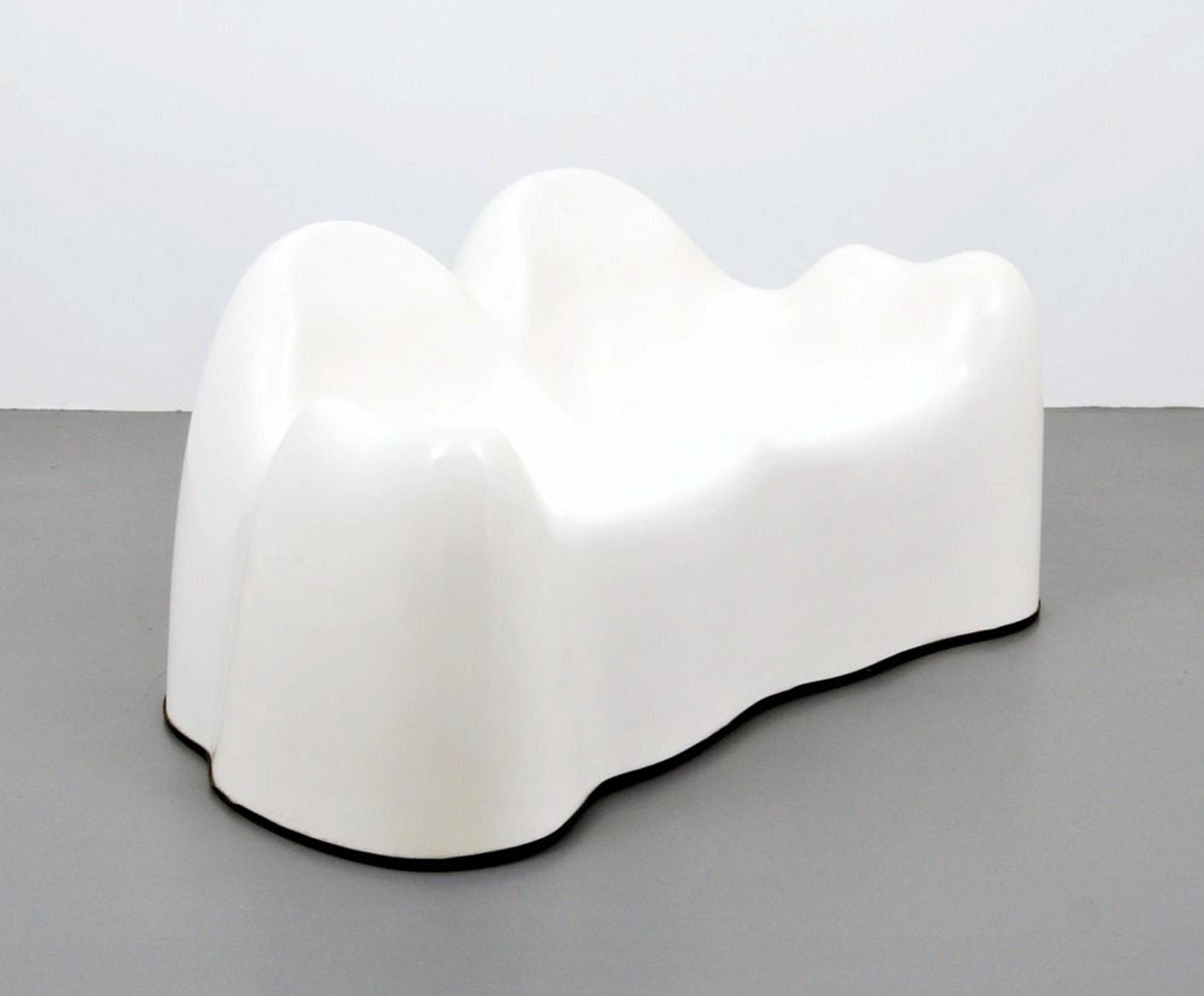 Iconic Designs
Molar Chair
About the Design
As its name suggests, the playful silhouette of the Molar chair can be attributed to an unmistakable visual inspiration: the curves and cusps that characterize the clusters of large teeth tucked in the back corners of our mouths. Kansas-born furniture maker and educator Wendell Castle (1932–2018) began to create his singular series of Molar sofas and more in 1968, when he designed his biomorphic Molar chair. Moved by the experiments that Danish designer Verner Panton and others had been conducting with synthetic materials, Castle's "back tooth" seat and other early designs for the collection were comprised of glass-reinforced polyester and gel-coated plastics, but his fascination with organic forms began years earlier — with wood.
A major figure of the American Studio movement, Castle boldly bridged art and furnishings like no one before him. He attended the University of Kansas for industrial design and eventually earned his MFA in sculpture in the late 1950s. In his years as a student, Castle longed to create furniture that could also be considered art, even when an instructor told him he should return to sculpture upon reviewing a cabinet he designed. His whimsical Stool Sculpture in 1959, which earned him critical acclaim and later gained a place in international exhibitions, tested the boundaries between function and fine art, while his college-era sketchbooks full of abstract designs would inform his woodworking in the years that followed.
Castle found inspiration from woodworkers such as Wharton Esherick and George Nakashima, and utilized the stack-laminate technique — in which thin sheets of wood are layered in stacks, glued together and then smoothed and cut into desired shapes before carving. This allowed him to add mass and depth to his ambiguous and venturesome work. By the mid-1960s, however, while teaching woodworking at the Rochester Institute of Technology, he temporarily tired of wood and instead wanted to introduce color and delve into the potential that other materials could afford.
Castle's Molar chair as well as the other biomorphic seating he designed at the time emphasized playfulness and an experimental sensibility. "I'm trying to get furniture off its legs and to be itself," Castle told Newsweek. Before he would return to wood in the 1970s following a liberating period of working with synthetics, "the father of the art furniture movement" produced cloud-shaped shelves, cabinets that resembled starfish and several hundred other fascinating pieces.