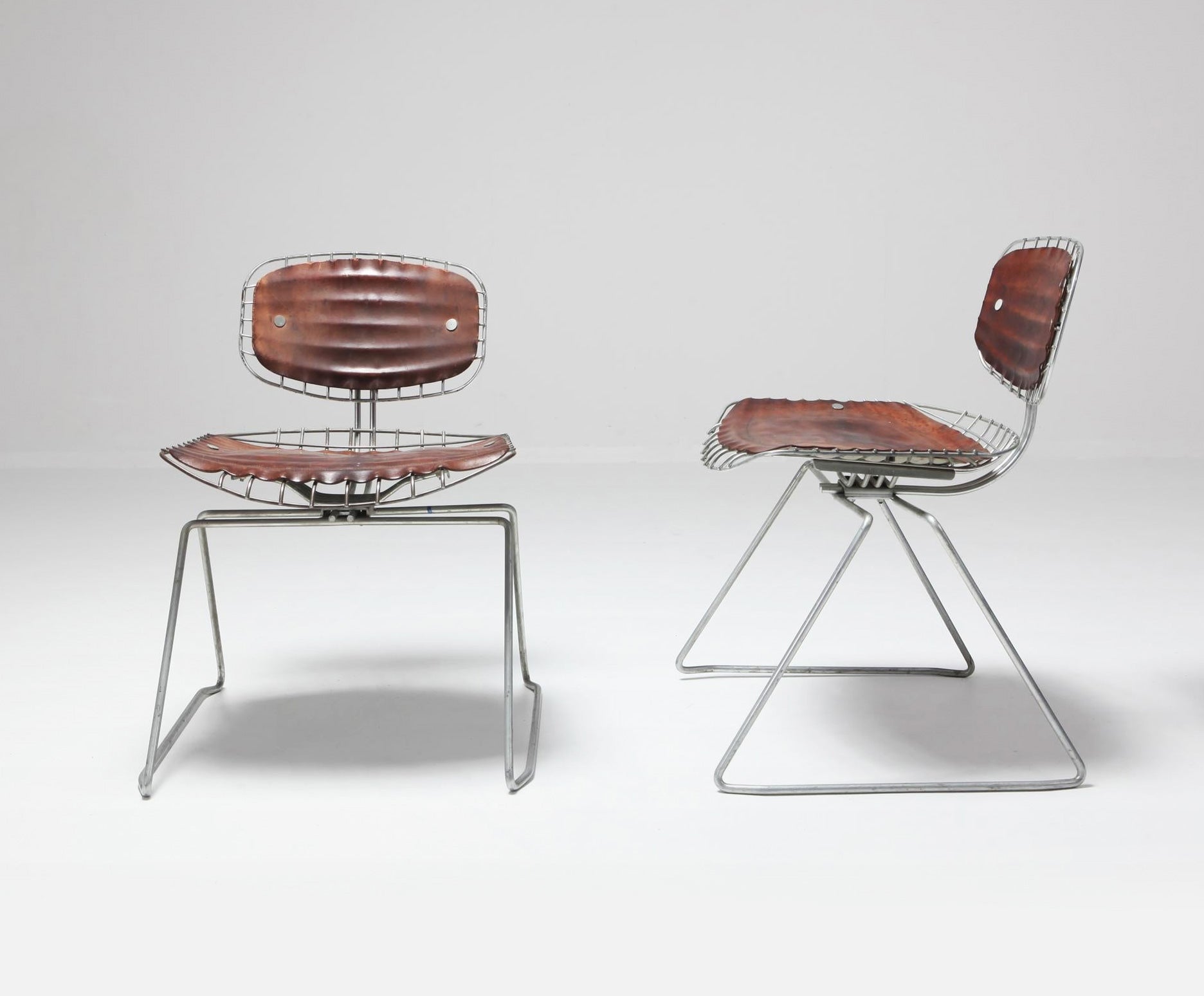 Iconic Designs
Beaubourg Chair
About the Design
As far as designer star power goes, the Beaubourg chair just may top the list for its contributors. 
First conceived by prizewinning architects Richard Rogers and Renzo Piano in the early 1970s for the Centre Pompidou, the pair's groundbreaking modern art museum and event space in Paris, the chair design was ultimately completed by Michel Cadestin (b. 1942) and Georges Laurent (1886–1964). The work was crowned the winner of a competition judged by none other than the legendary French metalworker and designer Jean Prouvé, himself no stranger to revered furniture pieces.
The final Beaubourg chair design, first produced in 1976 by Teda and named for the Centre Pompidou's neighborhood (and the museum project's working title), marries a supple leather seat and back with a frame of latticed stainless steel, joined together with simple metal studs. The metal form echoes the skeletal architecture of the Pompidou itself — the "inside-out" appearance of which, with its arrangement of multicolored pipes and electrical components positioned prominently on the building's exterior, caused a wide range of reactions in Paris and in the design and architecture communities at large. National Geographic, for its part, famously claimed the building elicited "love at second sight,"' while a critic at The Guardian called it "hideous."
In addition to the Beaubourg chair, Laurent and Cadestin devised a bench version in the 1970s. Both models were installed in the Centre Pompidou at its opening in 1977 but have since been replaced throughout the museum. No longer in production, the chairs live on as popular collector's items, significant for both their distinctive design and their indelible connection to one of the most important buildings of postmodernism.
Michel Cadestin Beaubourg Chair