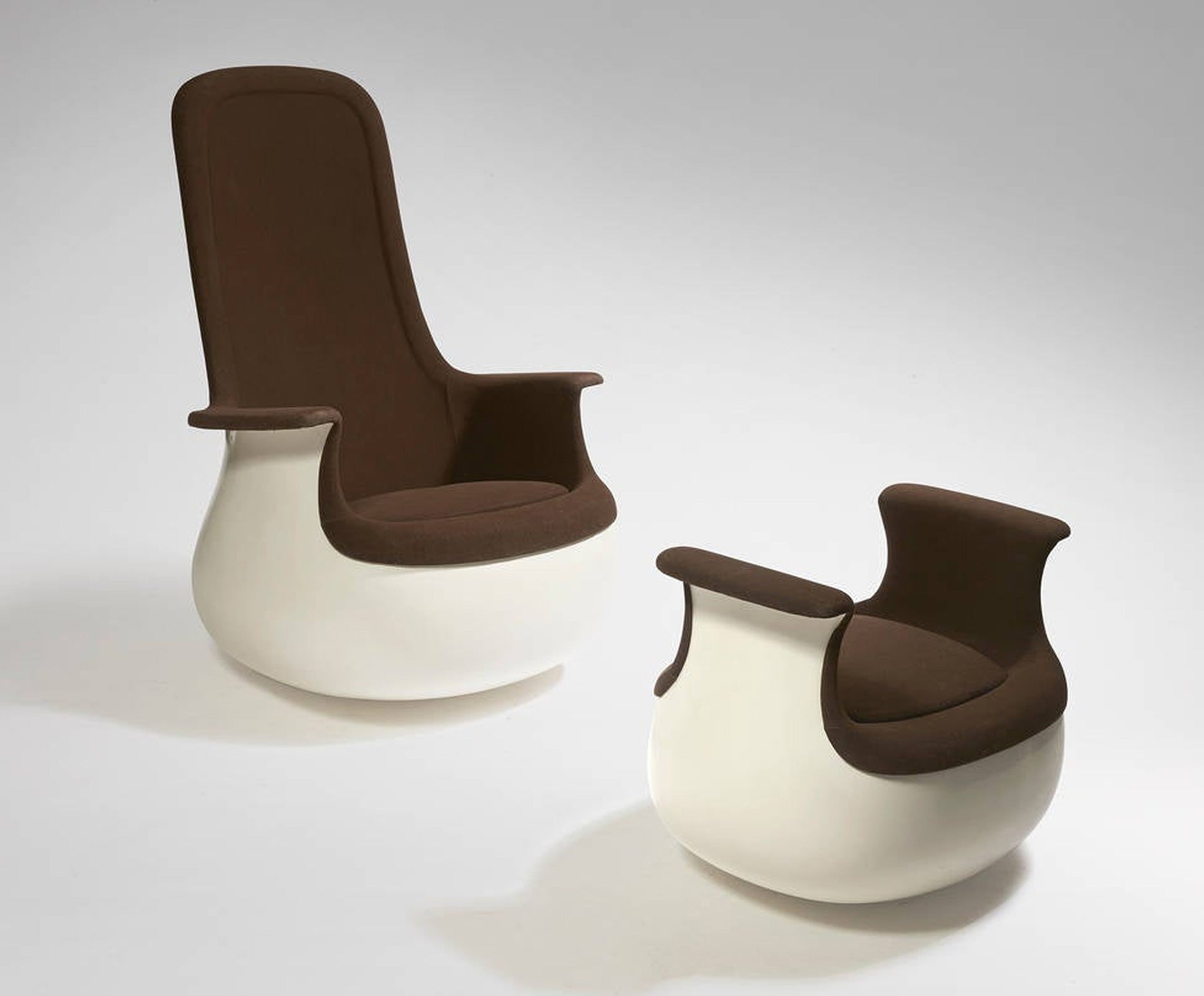 About the Design
Fascinated with the concept of kinetics and its relation to furniture — famously a conduit for stillness — French designer Marc Held, who founded Paris design firm Archiform in 1960, devised his most famous chair, the Culbuto armchair, for Knoll between 1967 and 1972. For Held at the time, design was all about motion.
Guided by the notion that standing still is more tiresome than walking continually, Held imagined a piece of furniture that would facilitate constant motion when he designed the Culbuto chair. (The series also featured a low-back armchair and an accompanying ottoman.) The resulting seat, which features leather upholstery over a rounded, fiberglass base, is essentially the ultimate rocking chair. Dispensing with his initial idea of including a counterweight in the design, the finalized shape of the armchair allowed for 360-degree movement, enabling its sitter to move without interruption while remaining comfortably seated. The chair takes its name from the French word for somersault, which was, appropriately, used to name "Monsieur Culbuto," a classic "roly-poly" toy — a doll with a rounded base that makes it bob from side to side.
The shape necessary to attain such movement on Held's chair required molding fiberglass into a bulbous, hollow-ball shape, which, like the Ball chair, lends the piece a distinctly Spage Age appearance. Following the debut of the Culbuto chair, Held's practice shifted to reflect a heavier focus on architecture rather than product design, and Knoll discontinued the chair after only a few years. As such, there are only a few examples of the Culbuto on the market, making it an enviable get for collectors of modern, innovative and unusual furnishings.