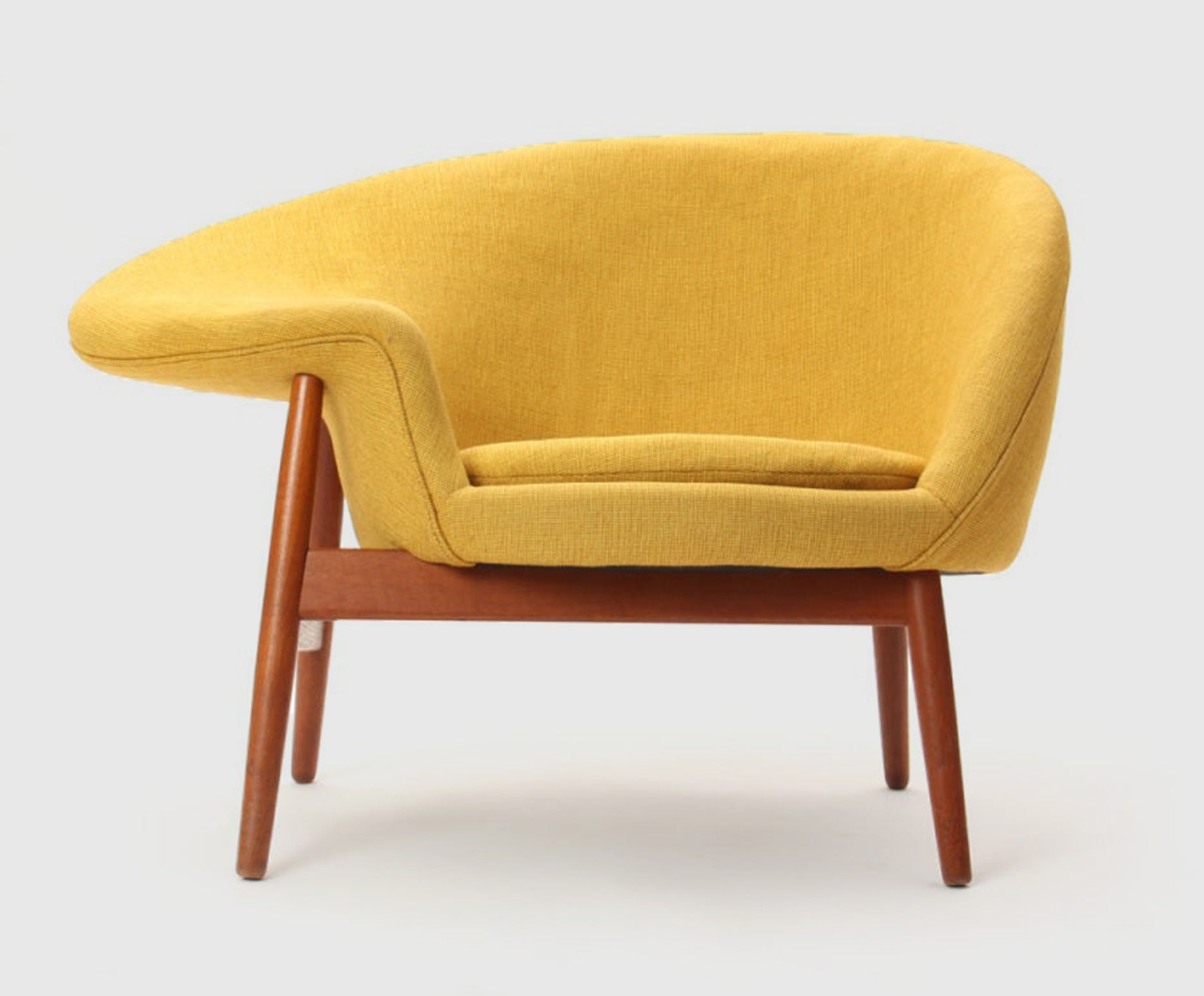 About the Design
When seen from above, with its teak legs out of view, the Fried Egg chair reveals the reasoning behind its culinary moniker. The chair, originally called the Model 188, was first presented at the Cabinetmakers' Guild Furniture Exhibition in Copenhagen in 1956 by architect and designer Hans Olsen (1919–92). Olsen started his career as a cabinetmaker and eventually decided to attend the Royal Danish Academy of Fine Arts, where he studied under the famed Danish architect and designer Kaare Klint.
Through frequent experimentation with bent laminated wood as well as an application of the principles of ergonomics and anthropometry, Olsen looked to expand on the style with which we associate his better-known Scandinavian contemporaries. Having opened his own studio in 1953, Olsen worked hard to develop the skills of a traditional craftsman and to master materials.
The flat armrest on one side of the Fried Egg chair renders it comfortable for the sitter to swing his or her legs over it while remaining firmly planted in its soft, yolk-shaped upholstered seat cushion. The asymmetrical design gives the chair a unique personality that challenges more traditional examples of Scandinavian modernism yet still maintains the principles of functionality and material simplicity.
Hans Olsen Fried Egg Chair