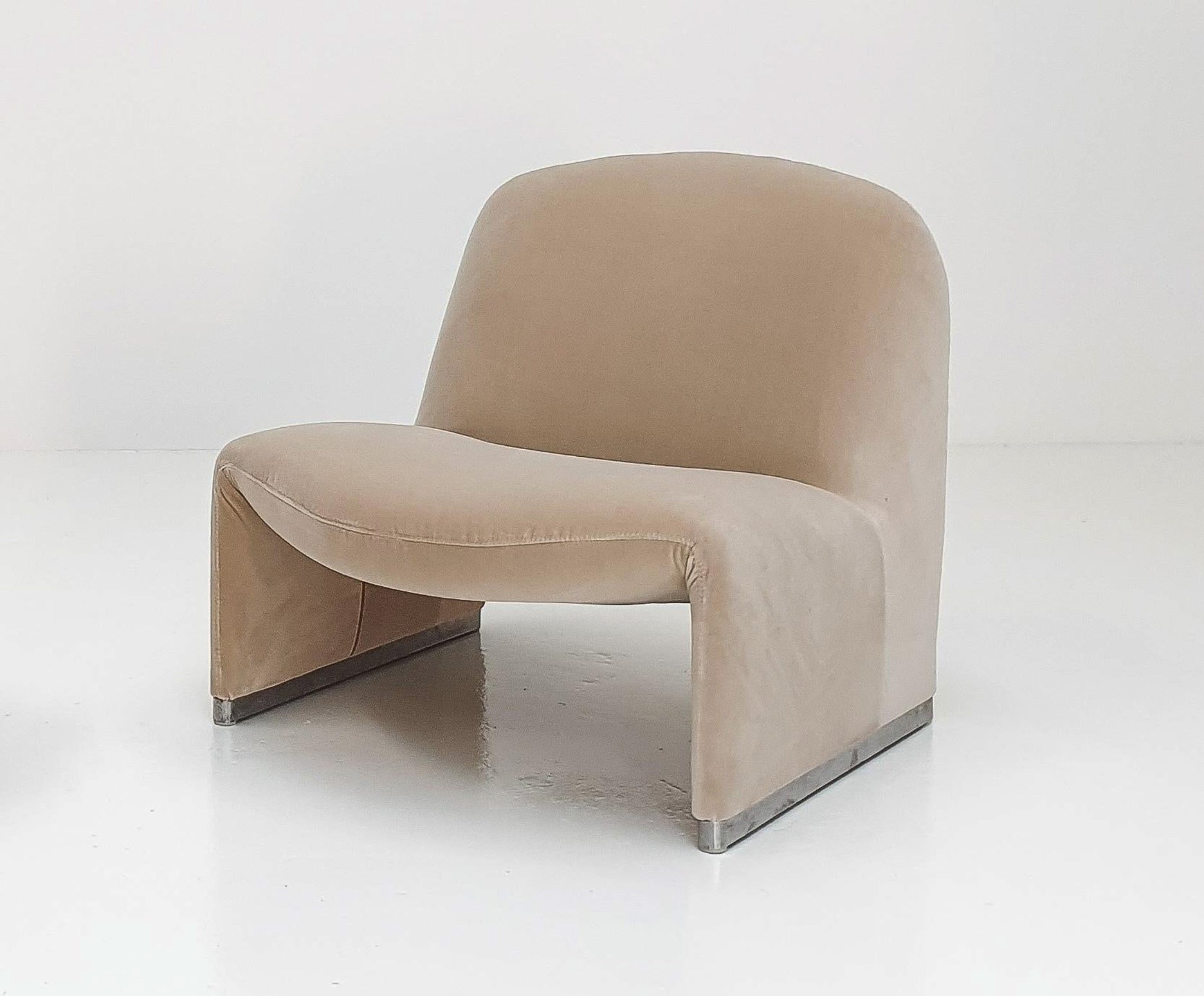 About the Design
In the 1960s, Giancarlo Piretti (b. 1940), who earned a degree in art education at the Academy of Fine Arts of Bologna and taught interior design, began working with the Italian manufacturer Castelli, where he would go on to produce some of the most popular chairs in the world. In 1969, he debuted the Alky, a sculptural, modernized riff on a slipper chair that appears to float above the ground.
Unlike most chairs, the Alky doesn't have a distinctive base and seat; rather the entire form appears as one continuous piece, originally upholstered in velvet and wool and set on narrow, aluminum feet.
Much of Piretti's popularity in the United States can be attributed to Castelli's exhibition "The Piretti Collection" at the 1988 iteration of the NeoCon design exposition in Chicago. There, his ergonomic office seating earned him a slew of awards and led to increased global attention.
Compared to Piretti's widely revered folding chairs and wheeling desk chairs (the Plia, of which millions have sold, is in the permanent collection of the Museum of Modern Art; the DSC 106 is among Castelli's best known), the Alky — no longer in production — is by far the most sumptuous design. Yet, as much as its shapely silhouette has made it a favorite of interior designers in residential and commercial spaces alike, it is also rooted in comfort. Its foam-covered back and seat give soft resistance, and the Alky chair's organic shape perfectly cradles the sitter — a true mark of the modernist dedication to human-centric design.
Giancarlo Piretti Alky Chair
More Giancarlo Piretti Designs