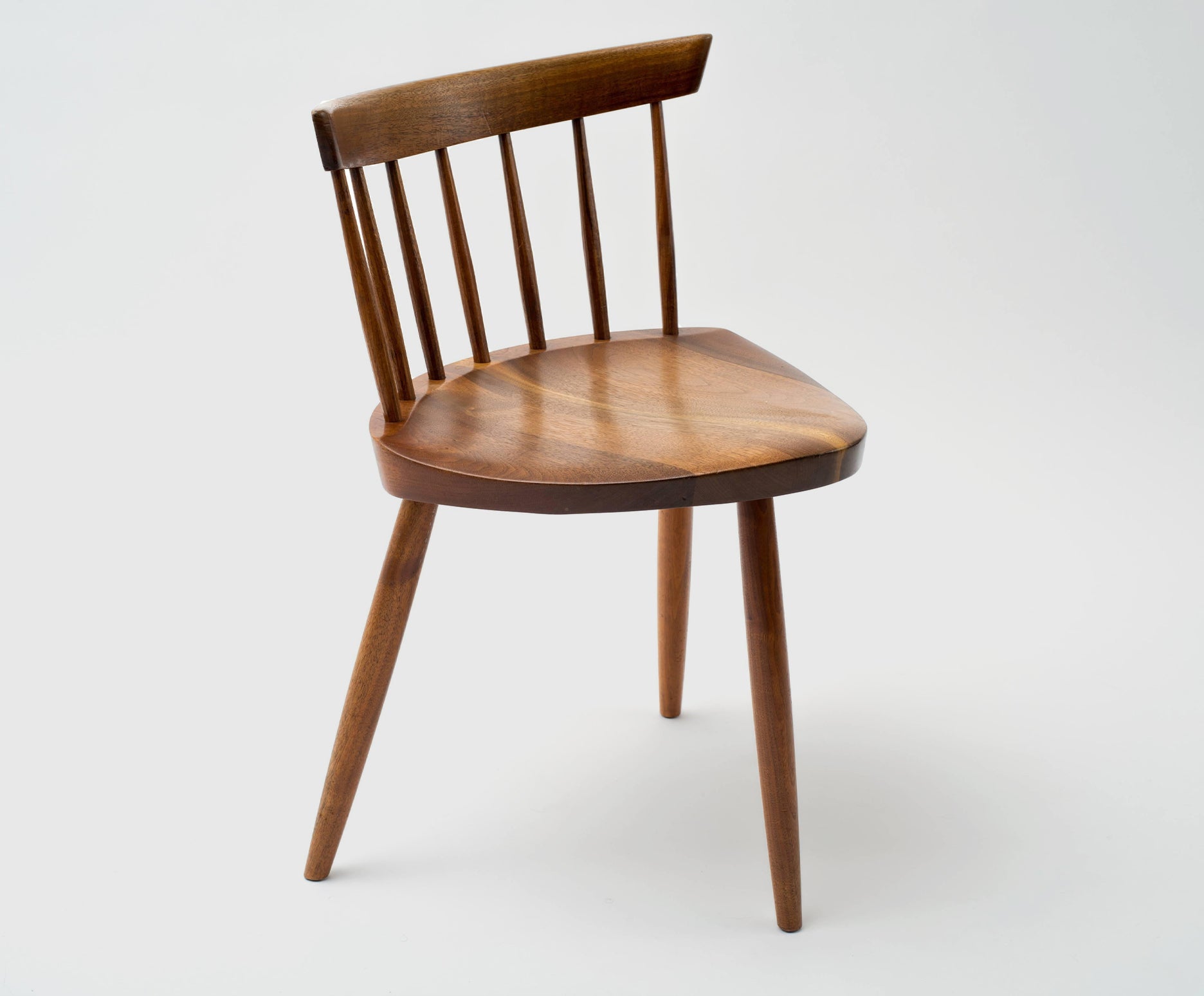 About the Design
A cursory look at the Mira chair by George Nakashima (1905–90) reveals a simple wood form that might be perfectly at home in a 17th-century-era Shaker community in the United States, mid-century Scandinavia or even ancient Japan. That's not much of a surprise — the American designer traveled widely and drew on varying traditions in his work.
Nakashima was born to Japanese immigrants in Washington state, studied architecture at the Massachusetts Institute of Technology, then worked in Paris, Japan and India before returning to the United States. During World War II in 1942, his family was sent to an internment camp in Idaho, where Nakashima trained under a Japanese master wood-carver. Upon his release, the designer moved to New Hope, Pennsylvania, where he established his own practice with a focus on woodworking.
For Nakashima, it was crucial that each piece of furniture be utilized in everyday life — he designed this chair around 1950 for its namesake, his young daughter, Mira. Inspired by Shaker-style craftsmanship, the all-wood piece has a spindle back, a heart-shaped seat and just three tapered legs. Nakashima created three versions of the chair to accommodate Mira's growth over the years, with the two larger ones featuring modest-sized footrests. Today Mira runs her father's studio, which continues to produce the Mira chair exactly the way he did.
George Nakashima Mira Chair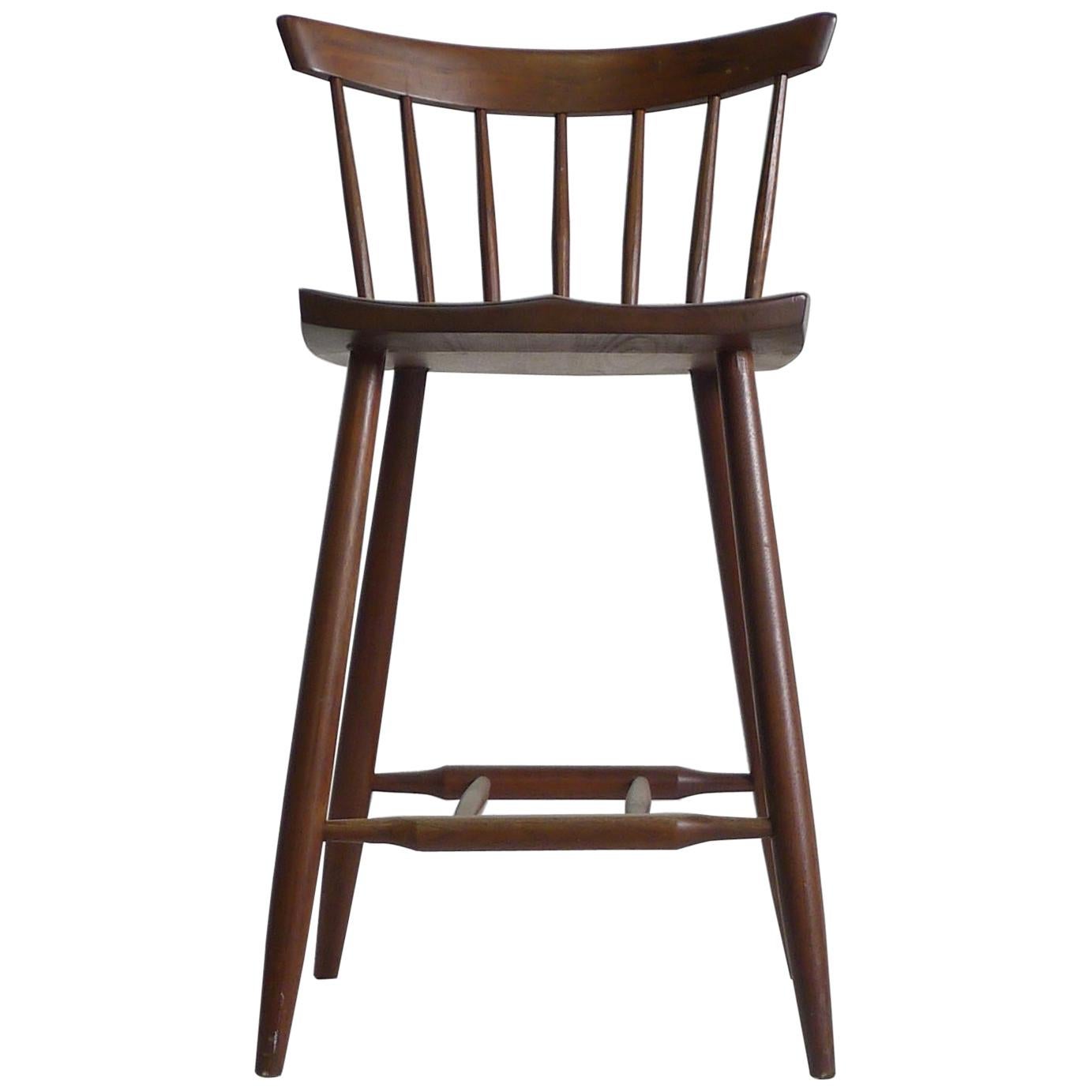 Mira Four-Legged High Chair
More George Nakashima Designs