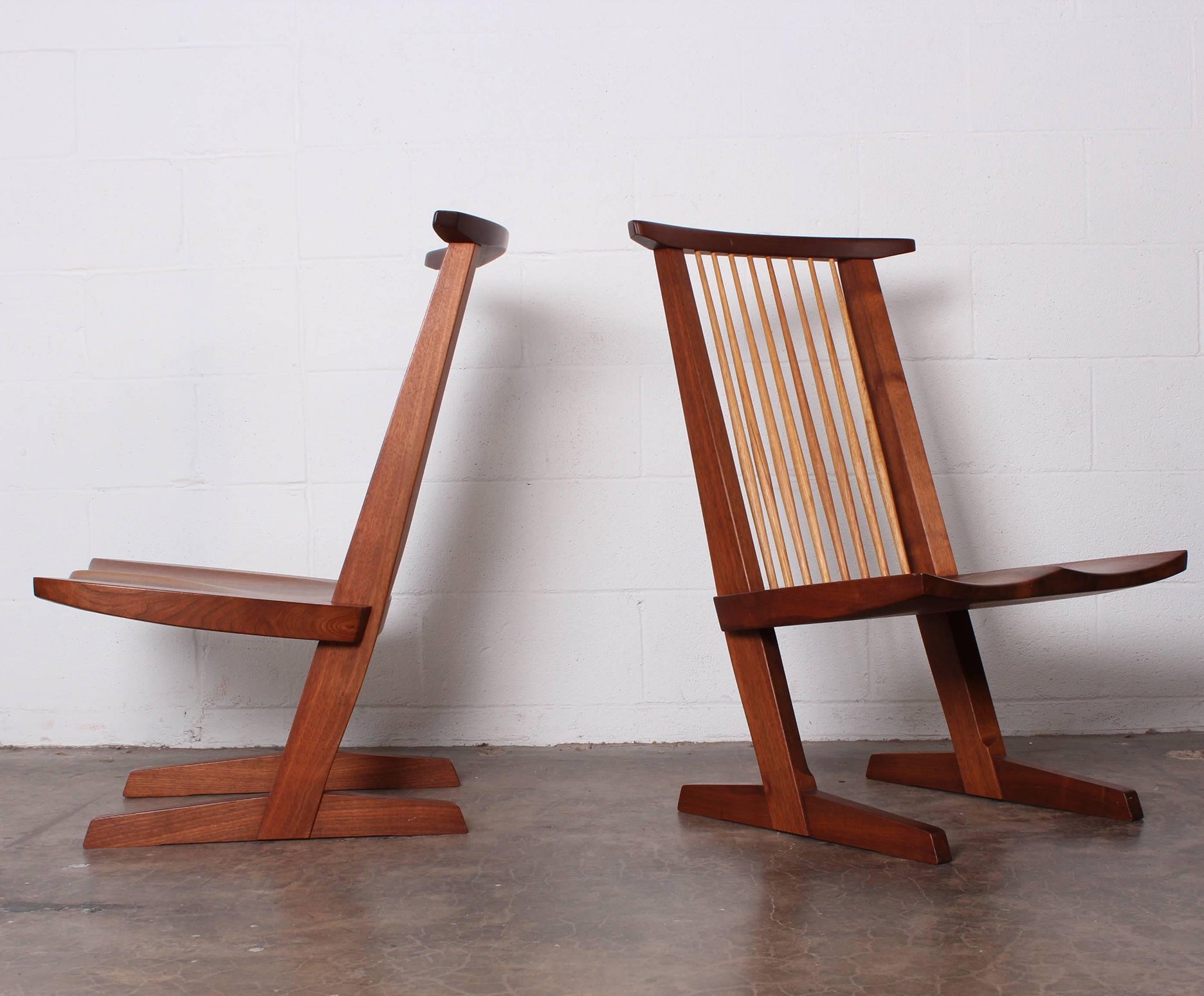 Iconic Designs
Conoid Chair
About the Design
George Nakashima (1905–90) famously said, "Furniture should be lived with and not treated as something overly precious," so it's not surprising that his Conoid chair was made to be dragged across carpeting. 
First built in 1971, the Conoid chair is one of Nakashima's most celebrated and recognizable designs. It features a slab of black walnut cantilevered over two legs, with distinctive feet that resemble old-fashioned sled runners.
Born in Spokane, Washington, Nakashima led a singular life devoted to woodworking. Although he collaborated with Knoll after World War II as a pioneer of the American Studio Craft movement, he rejected mass production and believed the beauty of a tree lay in its vast imperfections. Nakashima studied architecture extensively, receiving a master's degree from the Massachusetts Institute of Technology in 1930. But he found inspiration — and picked up essential woodworking techniques — from those around him: the architect Antonin Raymond, who worked with Frank Lloyd Wright, as well as fellow Japanese-Americans he encountered when he and his family were interned in Idaho during World War II. Raymond petitioned for the release of the Nakashima family from the camp and helped them resettle in New Hope, Pennsylvania. The Conoid chair's thin hickory spindles, shaved and faceted by hand with a blocking plane, echo those of colonial Windsor chairs found in Pennsylvania homes in the 1700s. Nakashima's chair is named for the Conoid Studio he built in New Hope in 1957. 
George Nakashima Conoid Chair
More George Nakashima Designs