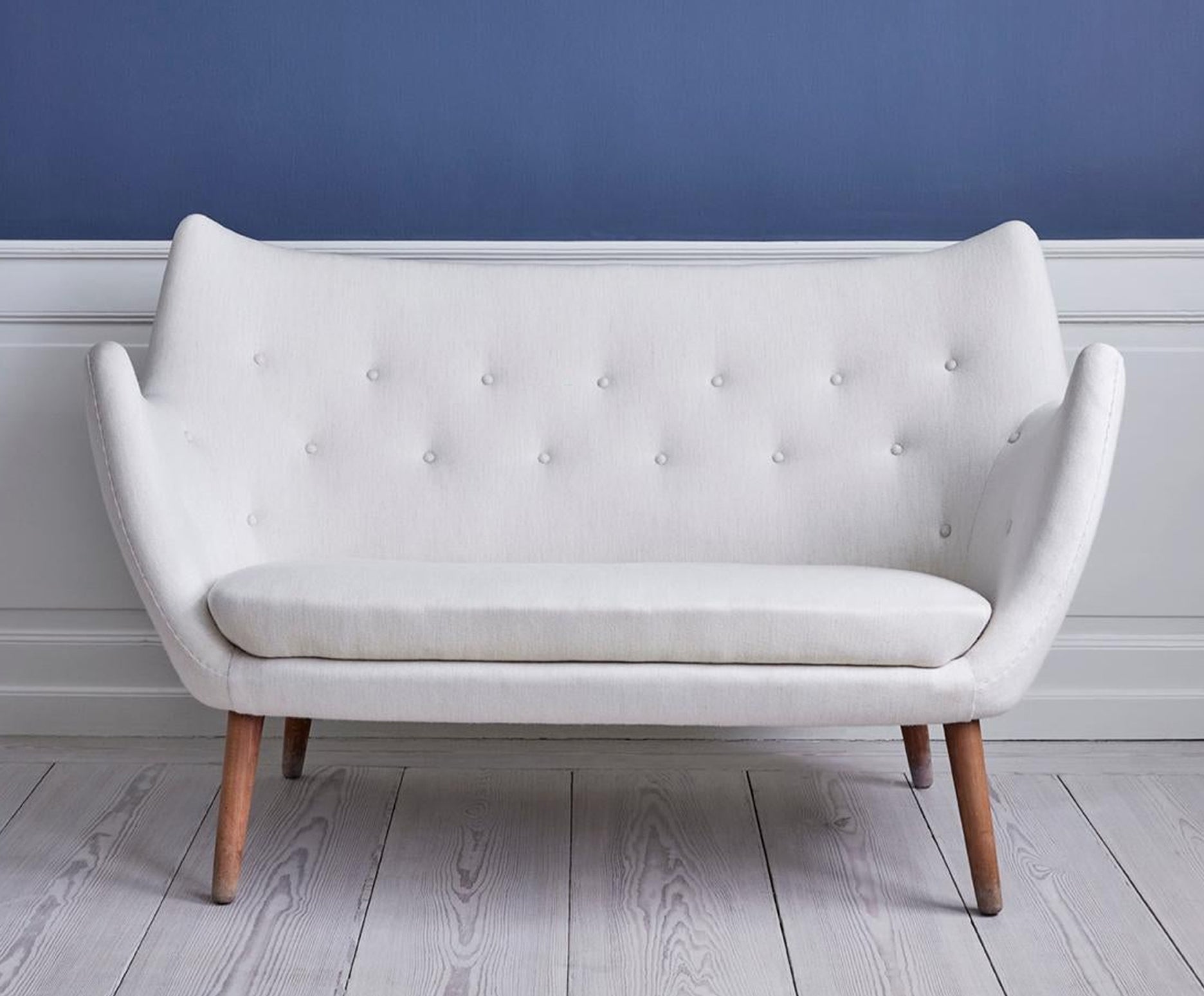 About the Design
An admirer of modern art, Finn Juhl (1912–89) debuted a pair of his Poet sofas — originally created for his own home — at the Copenhagen Cabinetmakers' Guild furniture fair in 1941 alongside abstract plaster sculptures by Icelandic artist Sigurjón Ólafsson. While he aimed to produce functional pieces for small spaces, Juhl spent his formative years exploring the National Art Gallery of Denmark and wanted to make furniture that was expressive and interesting. Accompanying his work with art became a tradition for the pioneering Danish architect and designer, who helped introduce Scandinavian modernism to American shores.
Juhl attended the Royal Danish Academy of Fine Arts and worked as an interior designer under Danish modern architect Vilhelm Lauritzen. Prior to garnering acclaim for his wood-framed chairs, Juhl's handsome upholstered furniture was the order of the day. In collaborating with Niels Vodder— who manufactured the FJ41, or Poet sofa, named after Jørgen Mogensen's comic strip — Juhl created alluring seating defined by organic curves and sculptural qualities that set it apart from the unadorned chairs of other Scandinavian modernist furniture makers such as Alvar Aalto.
Occupying sparse real estate, the diminutive two-seat Poet sofa was relaunched in 2001 by House of Finn Juhl, a company that is part of One Collection, which produces the sofa today. With its plush winged back and inwardly curving armrests covered in handwoven fabric, the piece offers little room between sitters. It's as if the Poet sofa anticipates romance, or at least demands close conversation. Very close conversation.