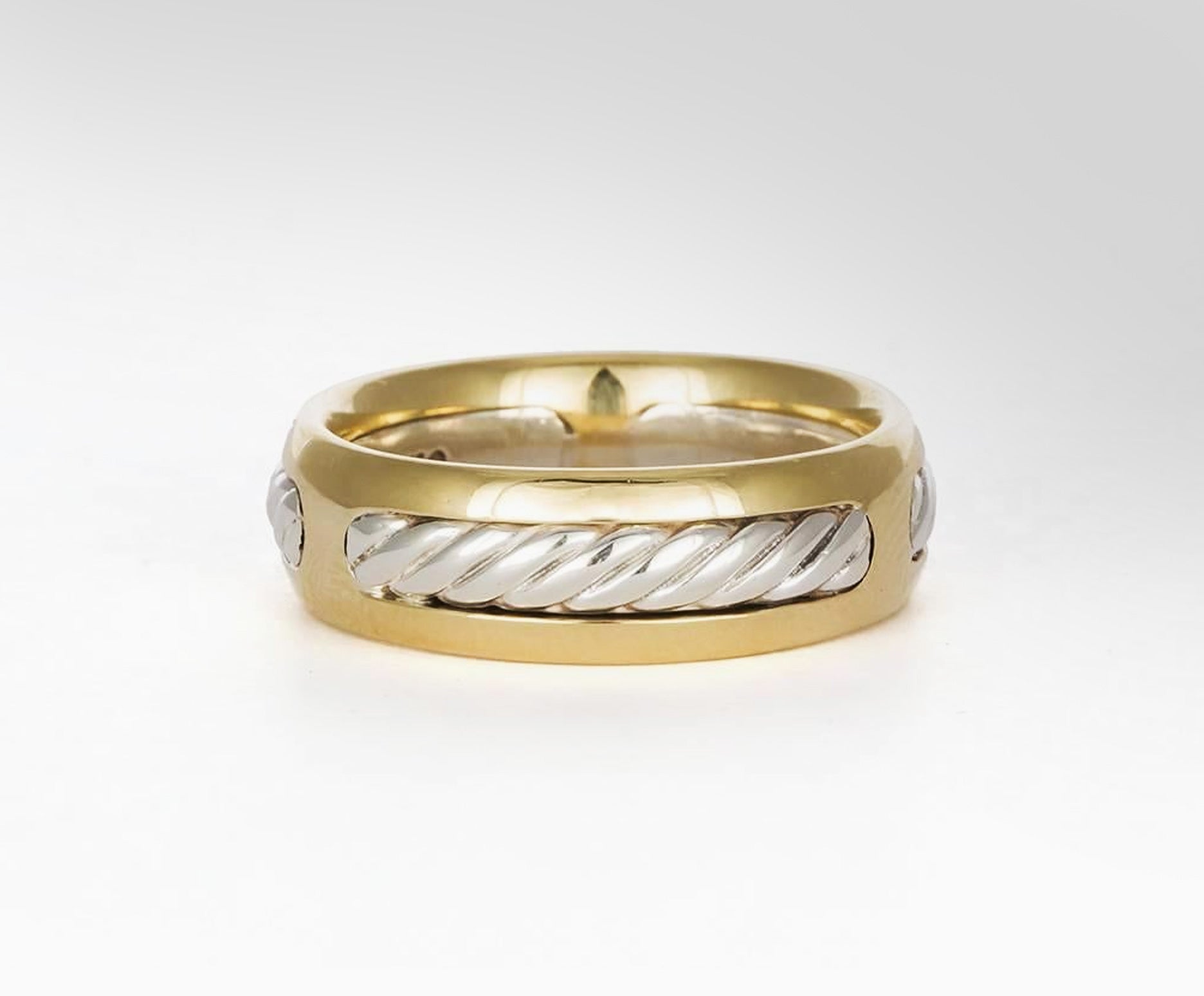 About the Design
The signature Cable ring by David Yurman (b. 1942) may appear undeniably industrial in its primal form and overtly minimalist aesthetic, but the New York–born jewelry designer has cited the ornate accessories worn by Syrian women, circa the second century A.D., as well as tree vines that twist to yield intricately intertwined natural cables as inspirations. Although Yurman's offerings have included numerous collections over the years, the cable motif is, appropriately, a binding agent, uniting his entire body of work and appearing in nearly every piece.
As the artistic attributes of his jewelry suggest, Yurman's career began as a sculptor. From a young age, he had a passion for working with metal. In fact, as a teenager, he visited his sister in Provincetown, Massachusetts, where her boyfriend, Cuban sculptor Ernesto González, taught him how to weld. Shortly after his summer at the beach, he enrolled at New York University but dropped out after a year to pursue a more bohemian lifestyle in California. New York's art movement in the 1960s eventually drew him back to the East Coast, where he met sculptor Hans Van de Bovenkamp. In the sculptor's Greenwich Village studio, Yurman met his future wife and muse, painter Sybil Kleinrock.
Eventually, the pair found themselves working at the center of the American Studio Craft Movement. Yurman started designing pieces specifically for Kleinrock, starting with a belt. Next, a necklace that she wore to a gallery opening where a fellow partygoer became so enthralled by the piece that she wanted to commission Yurman to make more for her to sell. He initially declined because he felt his gift to his wife was too personal for reproduction, but Kleinrock managed to convince him otherwise, and, in 1980, the David Yurman brand was born.
Three years later, Yurman launched his signature Cable collection — the result of twisting 50 feet of metal wire into a helix. It started with the Cable bracelet, also designed initially for Sybil. After the success of the bracelet, Yurman introduced the Cable ring, then a simple metal band characterized by the original accessory's textured woven threads, of course. Such fashion legends as Kate Moss and Amber Valletta have been photographed donning various pieces from the brand's widely adored Cable collection.
Today, David Yurman's company is still owned by the founders — a refreshing anomaly for the industry — and the Cable ring has evolved to include different gemstones, two-toned metal bands and is available in larger styles.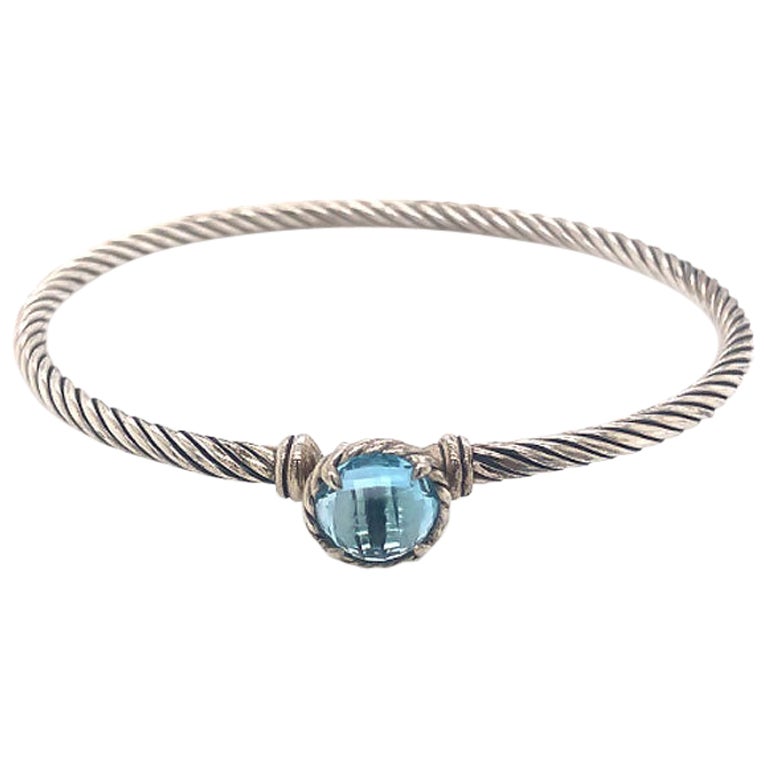 Cable Classic Bracelet