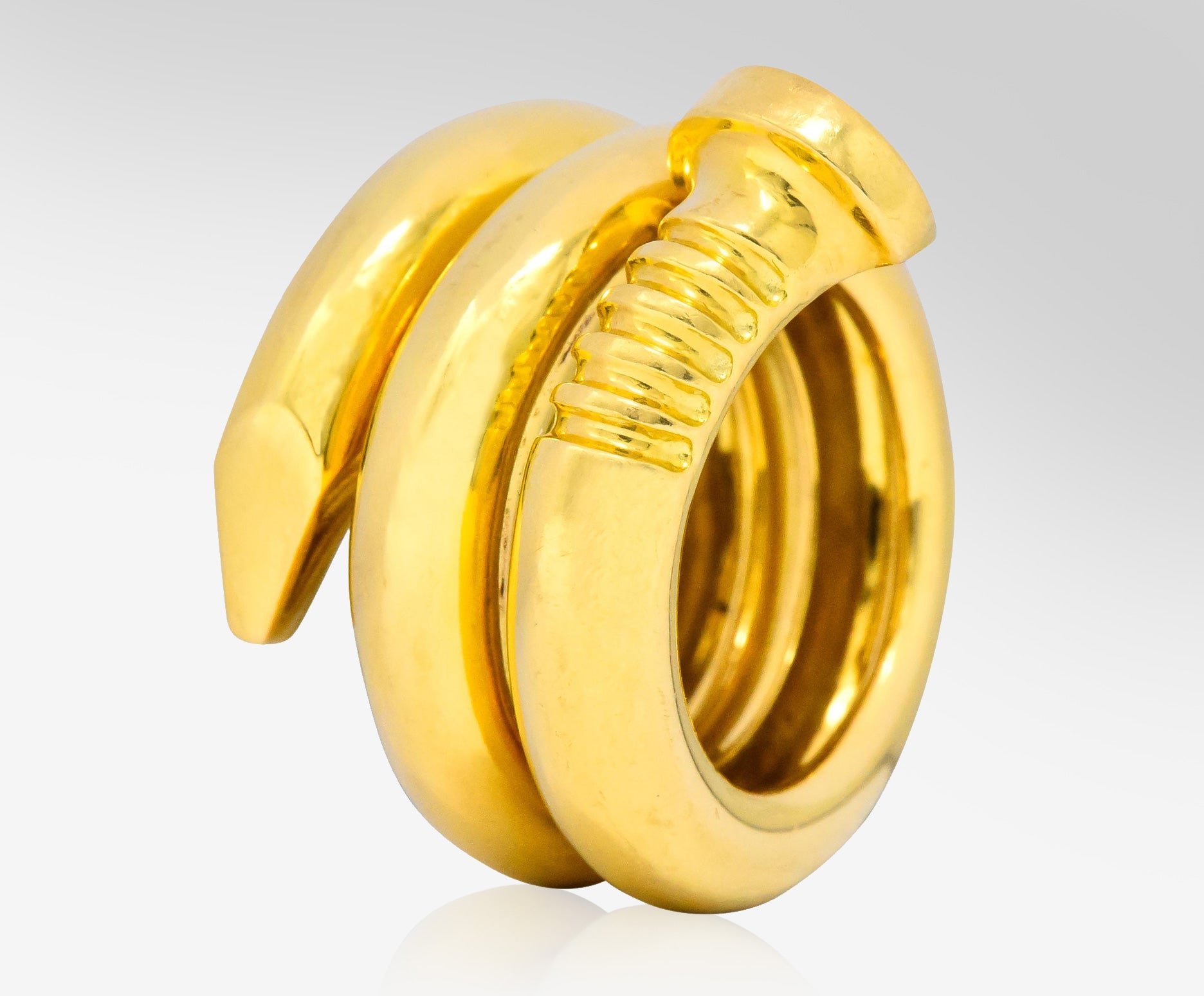 About the Design
The curved gold form of the Nail ring could easily be mistaken for a serpent — that is, until you notice the flat head, subtle threading and pointed tip. In 1971, American jeweler David Webb (1925–75) elevated the common nail to the realm of fine jewelry, casting it of 18-karat gold and transforming it into bracelets, necklaces, earrings and more.
Webb, a self-taught designer from Asheville, North Carolina, began his career as an apprentice to his uncle, a jewelry manufacturer, but at 17, he moved to New York and, with the support of French socialite Antoinette Quilleret, was running his own shop by the time he reached his mid-20s. Webb built connections and an impressive client base. He developed close client relationships with Elizabeth Taylor, Doris Duke and more, and worked steadily, mining libraries and museums for inspiration. Fascinated by gold, Webb frequented the Metropolitan Museum of Art to study gold objects and decorative arts from all over the globe.
When it came to designing the Nail ring, Webb wanted to transform a utilitarian object into art — not at all unlike Marcel Duchamp and his readymades. Nails and prongs had of course been integral to Webb's work — how else might the stones adorning his flamboyant Tiger ring, for example, remain fixed in place? The Nail ring positions what is otherwise unseen as the main event — an unconventional versatile accessory that fits well with the wearable art for which Webb is known. Still in production, the Nail ring is always made from yellow gold, but it comes in a hammered or smooth finish and can be embellished with diamonds, sapphires and more.
David Webb Nail Ring with Sapphires
By David Webb
Located in Houston, TX
18K yellow gold nail ring by David Webb. It is a bypass style with two (2) cabochon sapphires on each end. Ring is a size 6-1/2. Measures 5/8" wide.
Category
Late 20th Century Band Rings
Materials
Sapphire, 18k Gold
David Webb 18 Karat Yellow Gold Twisted Nail Ring
By David Webb
Located in Philadelphia, PA
Designed as a hollow, high polished gold nail Wrapped or coiled to encircle finger Fully signed David Webb, with maker's mark, numbered F62 and stamped 18K Accompanied by original...
Category
21st Century and Contemporary Contemporary Fashion Rings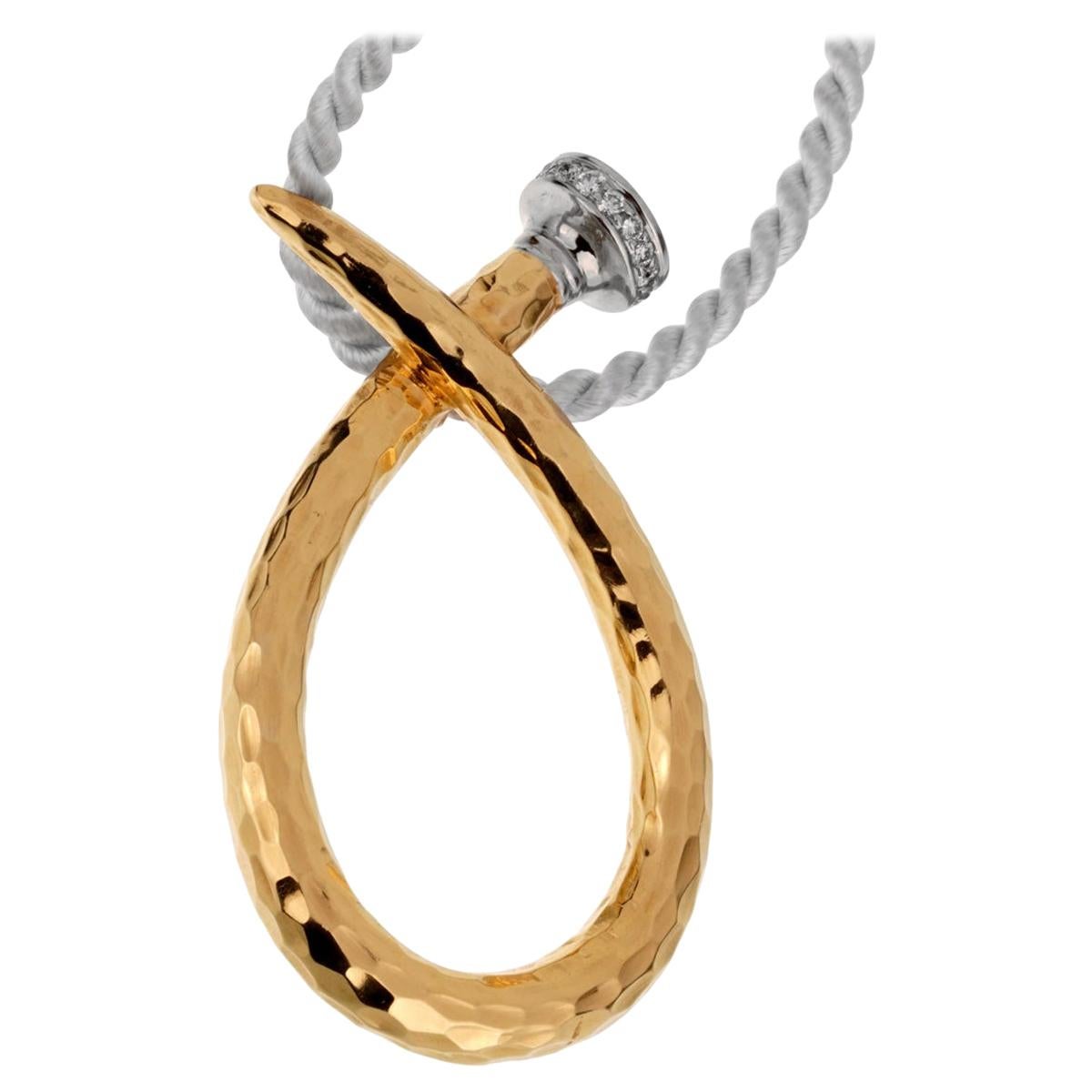 Infinity Nail Pendant