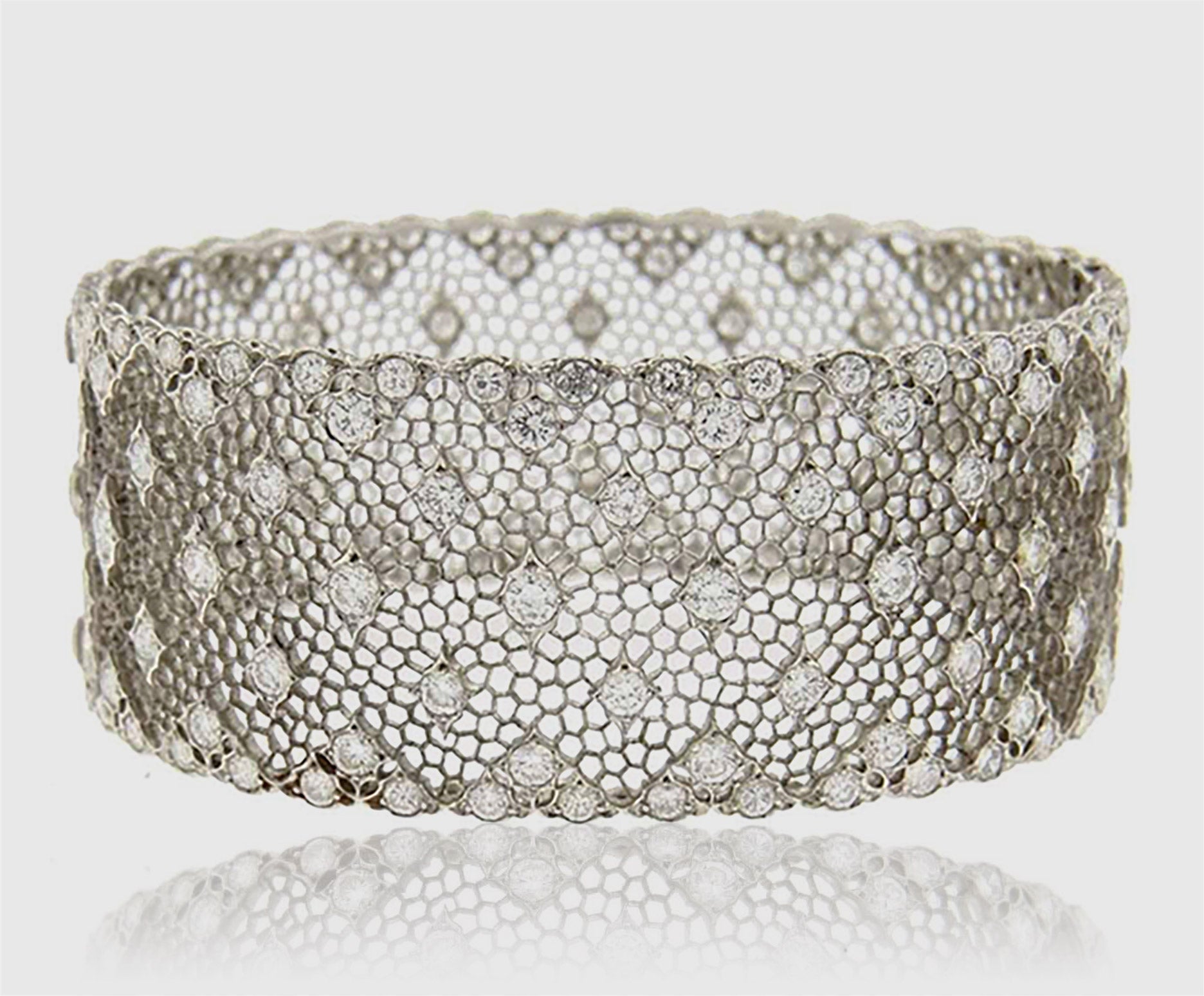 About the Design
When the young and brilliant Caterina de' Medici married King Henry II, she brought with her to the kingdom of France the culture of the Italian Renaissance through dance and art. Designed in the late 1960s, the Caterina bracelet — an allusion to the future queen consort's gown in the painting The Wedding of Catherine de' Medici, 1600, by Jacopo da Empoli — is a testament to the immaculate craftsmanship and style of the Italian Renaissance. In the painting, 14-year-old Caterina is outfitted in a glowing silk wedding gown of white and yellow, which is mimicked in the regal bracelet named for her.
The fine jewelry house Buccellati was founded by goldsmith Mario Buccellati, who opened a boutique near an opera theater in Milan in 1919. The house has become known for specializing in a variety of texture-engraving techniques — which require apprenticeships and years of training in Buccellati workshops — as well as work that draws on the craft traditions of the Renaissance. As part of its Unica collection, which features highly sought-after, one-off designs that are often based around stones and uncompromising in their character, the Caterina bracelet typifies the Buccellati style.
Elsewhere in the Unica series, Gianmaria Buccellati designed an exquisite pairing of a necklace and earrings for the Bartolomeo Set, which pays homage to a 1620-era portrait of Italian poet Bartolomeo Corsini. Similarly, the Caterina bracelet is a direct visual reference to Jacopo da Empoli's depiction of Caterina de' Medici's wedding gown. Its ornate array of white diamonds and fabric-like gold honeycomb motif, a signature theme that's integral to many of the house's designs featuring natural patterns, are complemented by an arrangement of hawthorn flower petals that lends contemporary nuance to this artful piece. With its mingling of modern and traditional influences, the Caterina bracelet exemplifies why the Buccellati brand has become so highly regarded among the very competitive Italian jewelry market.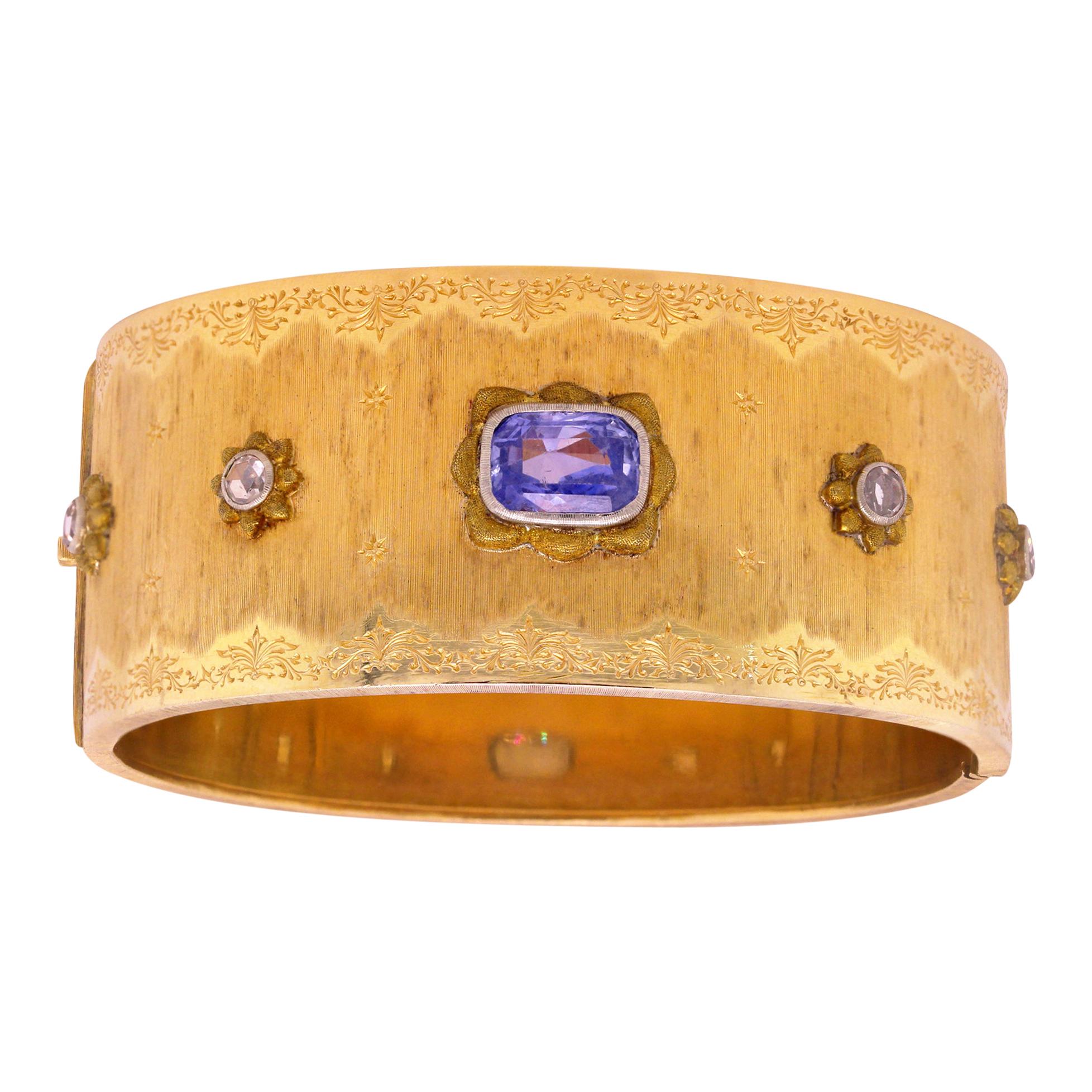 Rinascimento Bracelet