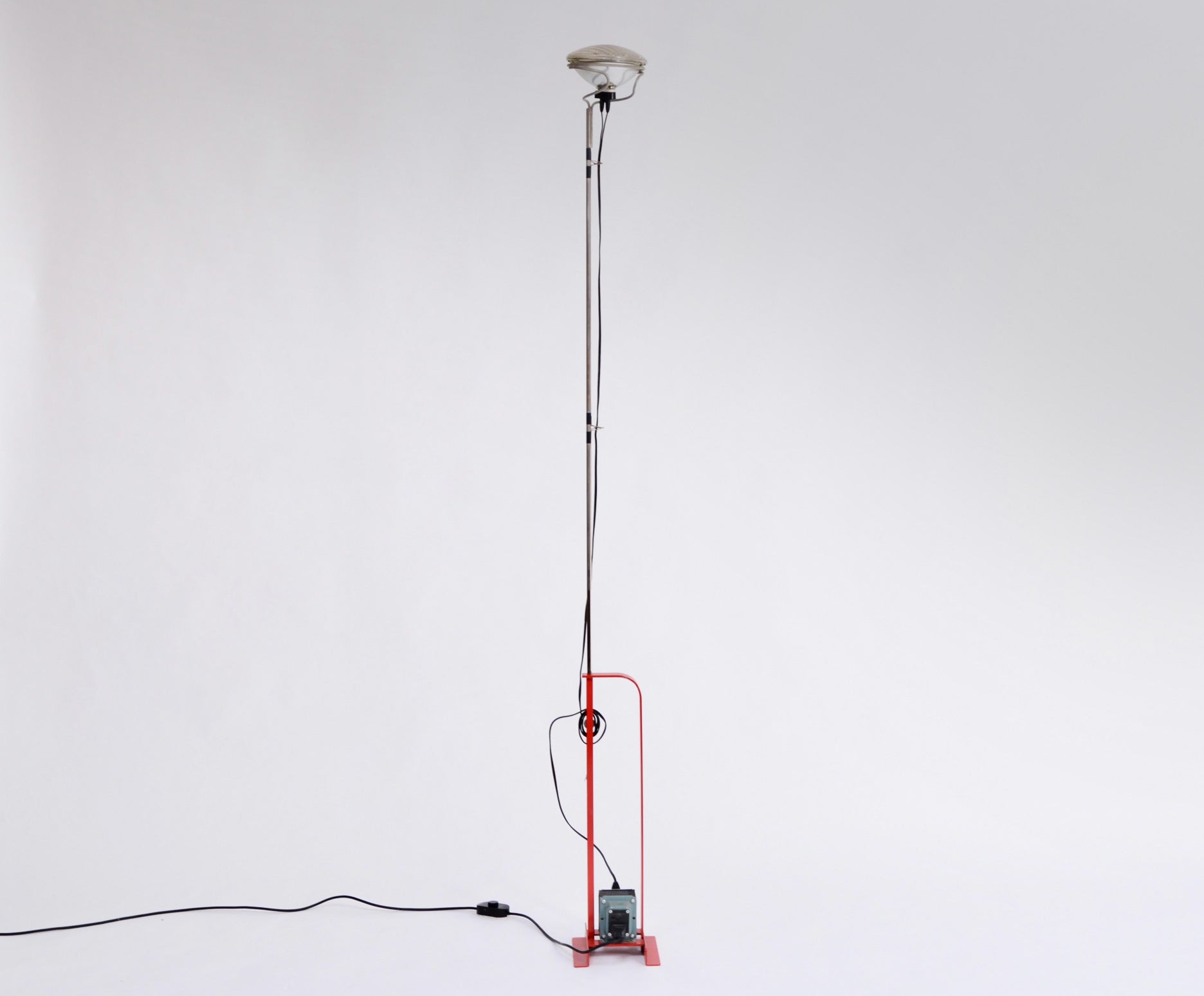 Iconic Designs
Toio Floor Lamp
About the Design
The idea of the readymade didn't just upend the art world, it also provoked a wave of invention in design. This provocative spirit is alive and well in the Toio floor lamp, which sees an integration of automotive parts as well as everyday recreational gear.
Along with their eldest brother, Livio, Pier Giacomo (1913–68) and Achille (1918–2002) Castiglioni were born in Milan and for a time, the three worked together in their own firm as architects and designers. While Livio departed the practice in 1952, Pier Giacomo and Achille would continue to collaborate on a wealth of projects in the ensuing years. The pair shared an experimental nature and injected personality and wit into the wide range of their celebrated mid-century modern designs, such as the Arco lamp, the Snoopy lamp and lots more.
Inspired by Marcel Duchamp, the brothers often used found objects in their designs, notably in the Mezzadro Tractor stool, the Super Sella stool and the Toio floor lamp. Produced by FLOS in 1962, the Toio ("toy") incorporates a car headlamp and elements of a fishing pole. The height of the headlamp, which always faces up to provide indirect light, is adjustable, while fishing-rod rings at intervals along the stem help guide the electrical cord. At the base, a mechanism similar to the cleats on a boat keeps the cord neatly coiled and tucked away from view. These inventive utilitarian touches earned the fixture a coveted spot in MoMA's permanent collection. Unusual and delightful in equal amounts, the Toio floor lamp is still manufactured by FLOS and reminds us that humor is a potent element of design.
Castiglioni Toio Floor Lamp
More Achille & Pier Giacomo Castiglioni Designs