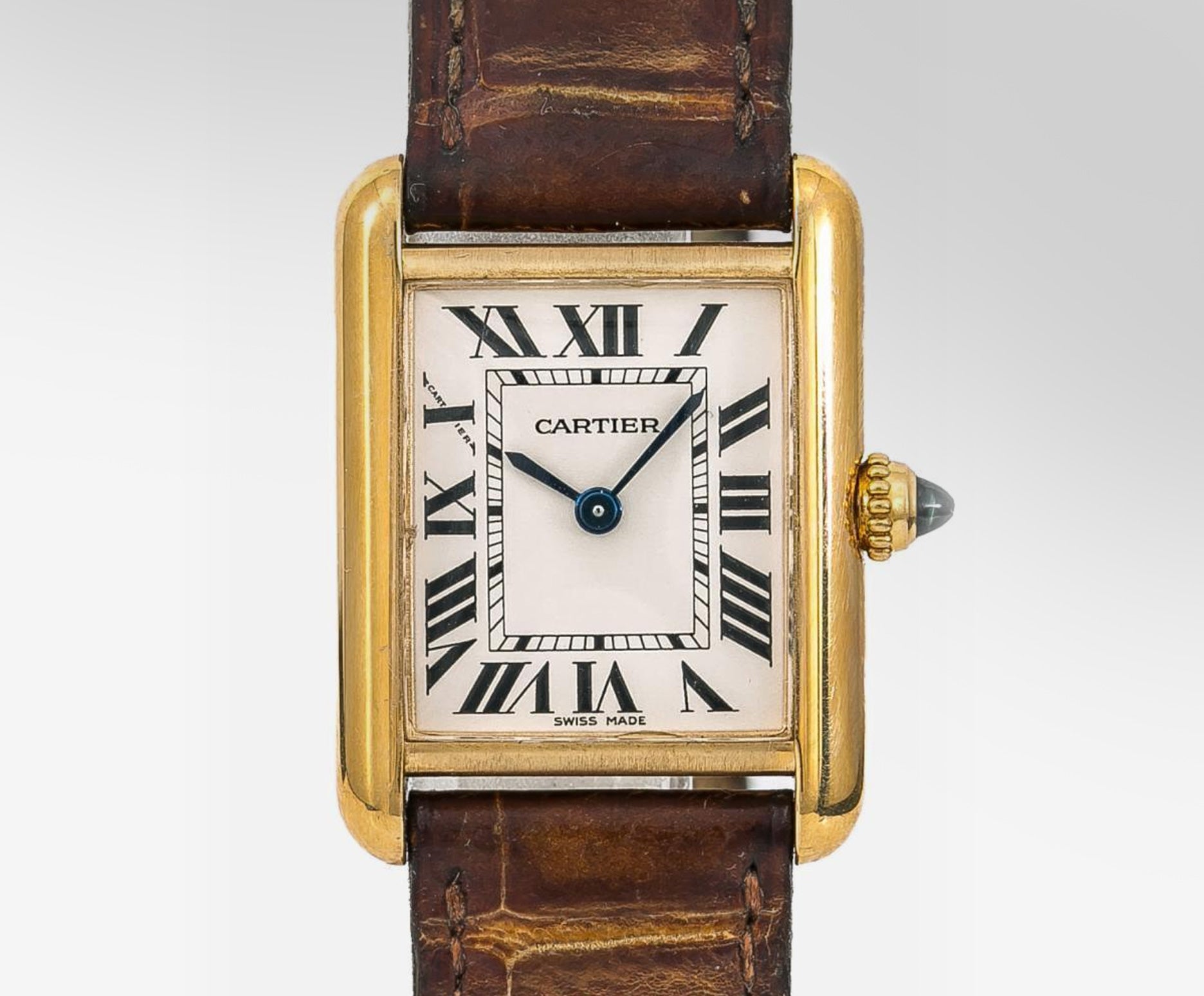 Iconic Designs
Tank Louis Cartier Watch
About the Design
With its longer case, rounded lugs and slender brancards, the Tank Louis Cartier watch is a distinctive variation on the original Tank, which recalls the boxy military machine for which it is named. The Tank Louis Cartier was designed in 1922 by Louis Cartier (1875–1942), the grandson of Louis-François Cartier, who, in 1847, established the legendary jewelry house in Paris that bears their family name. Louis is credited with helping to strengthen the brand's global reach and introducing timepieces to Cartier's repertoire. 
The Tank Louis Cartier was a modern and simple update to the now-legendary original Cartier Tank, which was designed to mimic the French Renault FT-17 light tanks that Louis saw during World War I — the original's case is reminiscent of the vehicle's cockpit, while its brancards resemble tank treads. Cartier conceived of the timepiece in 1917, and a limited production of six watches went on sale in 1919. The initial run of handmade watches sold quickly, and production ramped up. It soon became a favorite of the era's celebrities, like actor Rudolph Valentino, who wore the timepiece throughout the entirety of the 1926 silent film The Son of the Sheik, despite it being a blatant anachronism. 
The unisex Tank embodies a stark geometry inspired by technology — it could be considered a precursor to the popular Art Deco style. While the Tank Louis Cartier retained the original's sapphire cabochon, Roman numerals and blued-steel sword-shaped hands, the variation dispensed with the prominently rigid angles of its forebear and added the softer contours that characterize the design of the beloved Tank Francaise, introduced in 1996, as well as all other contemporary Tank watches. 
Cartier Tank Louis Cartier Watch
Cartier Tank Louis Yellow Gold with Bracelet Manual Wide Ladies Wristwatch
By Cartier
Located in Holland, PA
This gorgeous Cartier Tank Louis watch is made of 18k yellow gold and is in mint condition with a manual wide mechanical movement. This rectangular watch is part of Cartier's Tank co...
Category
20th Century Wrist Watches
Cartier Tank Louis Yellow Gold with Bracelet Manual Wind Large Wristwatch
By Cartier
Located in Holland, PA
Category
20th Century