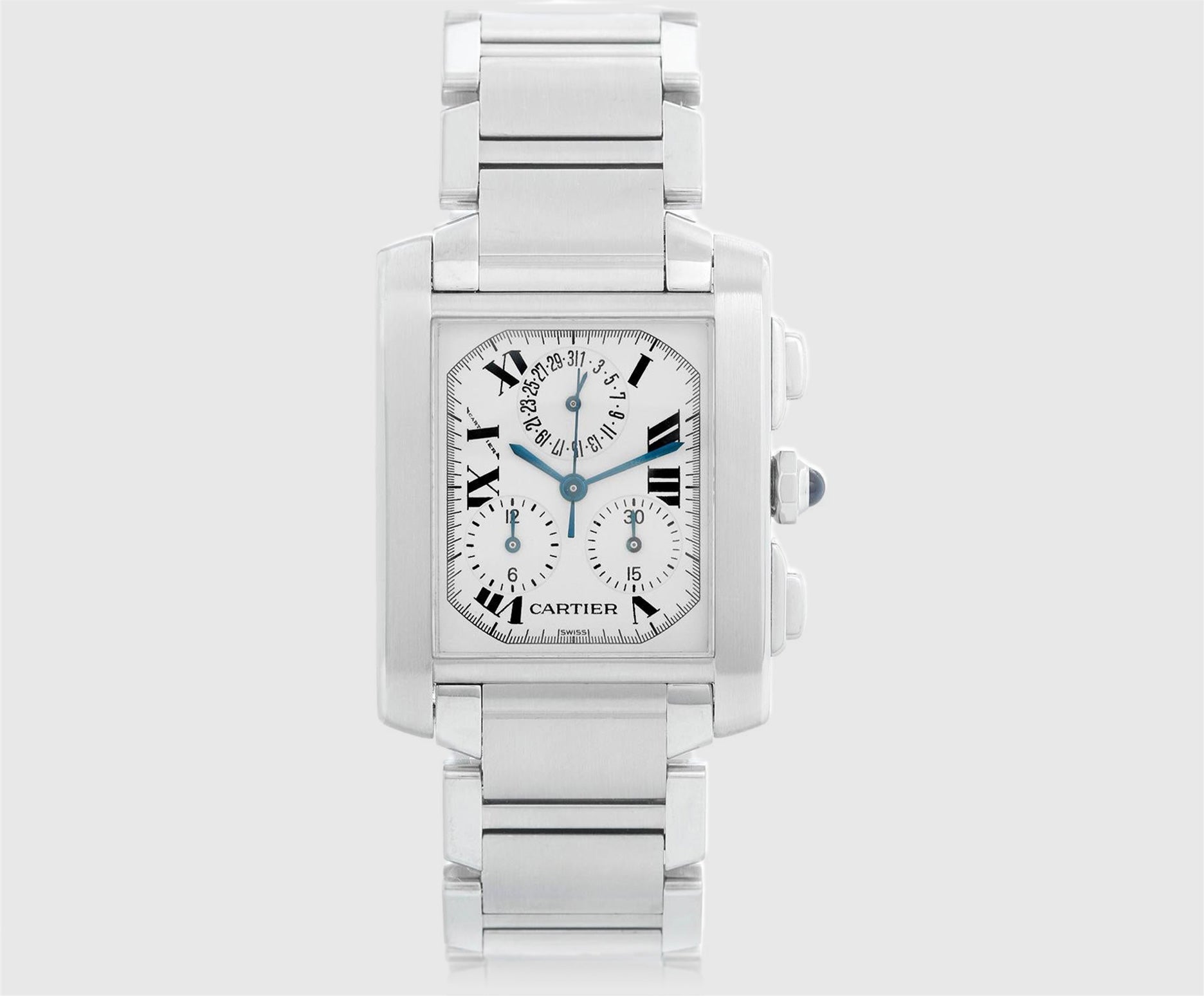 Iconic Designs
Tank Française Watch
About the Design
Designed in 1916 by Louis Cartier (1875–1942) — the grandson of Cartier founder Louis-François Cartier — the Tank watch, like few other wristwatches, has seen consistent success since its inception. A variation of the original called the Tank Française watch debuted in 1996 — a modern interpretation of the design that launched the line. Today, the Française is the most popular watch in the series.
Named as a tribute to the formidable Renault tanks that Louis Cartier observed on the Western Front during the first World War — the case was in itself intended to evoke a tank's cockpit, while the rectangular brancards visually resemble the armored vehicle's treads — Cartier's original Tank watch was conceived as a gift from Louis to General John Pershing of the American Expeditionary Force that was stationed in Europe. In 1919, the design entered its first full year of production but was limited to just six watches, and for many years, Cartier manufactured less than 100 of the model annually. 
Wholly rare and wonderfully unadorned, the Tank was an instant hit upon its debut (even as Cartier worried about marketing the piece to men and convincing them to ditch their beloved pocket watches). Subsequent variations, which include the admired Tank Chinoise, Tank Louis Cartier, Tank à Guichets and Tank Obus, are revered by watch lovers the world over, but the Tank Française is widely considered to be the pinnacle of contemporary Tank design. Princess Diana owned an all-gold Française, while former First Lady Michelle Obama was photographed for her official White House portrait with the stainless-steel version on her wrist.
Similar to the Panthère de Cartier watch, the Française was the first of the Cartier Tank series to have a chain-link bracelet — a prominent modification in lieu of the rest of the series' leather straps. The collection's characteristic black Roman numerals and sword-shaped hands remained intact for the Française, but the case is more square-shaped than the overtly rectangular original. While it's true that the Tank Française introduced a casual and more modern aesthetic to the French classic — and you might instead reach for your Panthère rather than your Tank Française to complement formal wear for a fancy cocktail party — this addition to the Tank series retains all of the elegance and sophistication of the original, sporty or not. It's available with or without diamonds in stainless steel, yellow or pink gold and in a two-toned edition that features accents of both.
Cartier Tank Francaise Watch