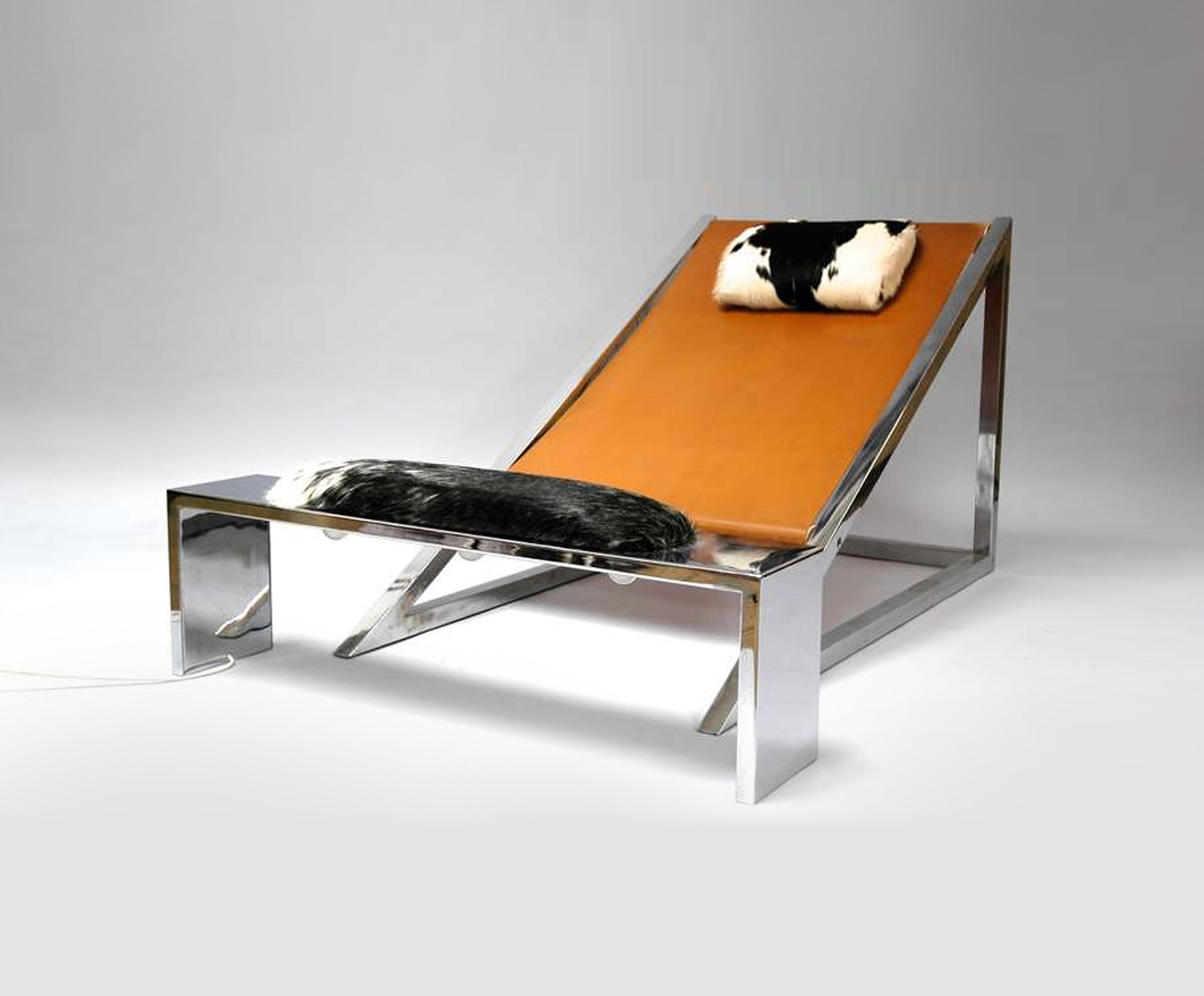 Iconic Designs
Mies Lounge Chair
About the Design
Created by postmodern pioneers Archizoom Associati, the Mies lounge chair is one of the most important examples of Italian Radical design, an audacious antiestablishment design movement that rejected architecture norms and the capitalist excesses that its proponents associated with modernism. Archizoom's founding members — Andrea Branzi (b. 1938), Gilberto Corretti (b. 1941), Paolo Deganello (b. 1940) and Massimo Morozzi (1941–2014) — formed the group in 1966, and their playful, provocative chair followed three years later.
The young architects who comprised Archizoom met while studying at the University of Florence during a period of political, social and economic unrest in Italy. Like the other Italian Radical design firms of the era that were initiated by architecture students, such as Superstudio (which never actually designed a building), Archizoom was inspired by the visionary work of London architecture collective Archigram— so much so that their name directly references Zoom, a zine published by the British group.
Central to the "anti-design" ethos of the Italian Radicals was the concept that design should always be questioning itself. Archizoom and others brought new materials and a sense of irony into their works to expand the expressive potential of design. Over the eight years they were active, Archizoom's work spanned architecture, theoretical urban design, interiors and exhibition installations. They designed a range of furniture for Poltronova, including the Superonda sofa (1966), the Safari sofa (1966–67), the Sanremo floor lamp (1968) and the Mies lounge chair (1969).
The Mies chair is a perfect encapsulation of Archizoom's philosophy. The design emerged from the simple but subversive idea of using a strip of rubber as a seat. At first glance, the piece — the brown Pirelli rubber's taut surface, the triangular mirrored steel frame — doesn't really resemble a functional chair. Only when someone sits in it does the chair then assume the form of recognizable seating. But once the weight of the body is removed, the surface snaps back into place. As a tribute to early modernist architect Ludwig Mies van der Rohe, who died earlier in the year of the chair's inception, the piece cheekily questions the tendency of modern design to go a little too far in its pursuit of functionalism. The chair, which was included in the classic "Italy: The New Domestic Landscape" exhibition held at New York City's Museum of Modern Art in 1972, is still available from Poltronova. It's paired with an illuminated footstool upholstered in pony hide, another layer of whimsy and contradiction.
Archizoom Mies Lounge Chair
Mies Armchair with Ottoman by Poltronova
By Archizoom Associati, Poltronova
Located in Brooklyn, NY
MIES armchair with ottoman (1969). Archizoom (Italy) /Poltronova. Chromed steel frame, a seat in elastic latex that forms to the weight of the body, headrest in pony-skin leather, a ...
Category
Vintage 1960s Italian Modern Lounge Chairs
More Archizoom Associati Designs