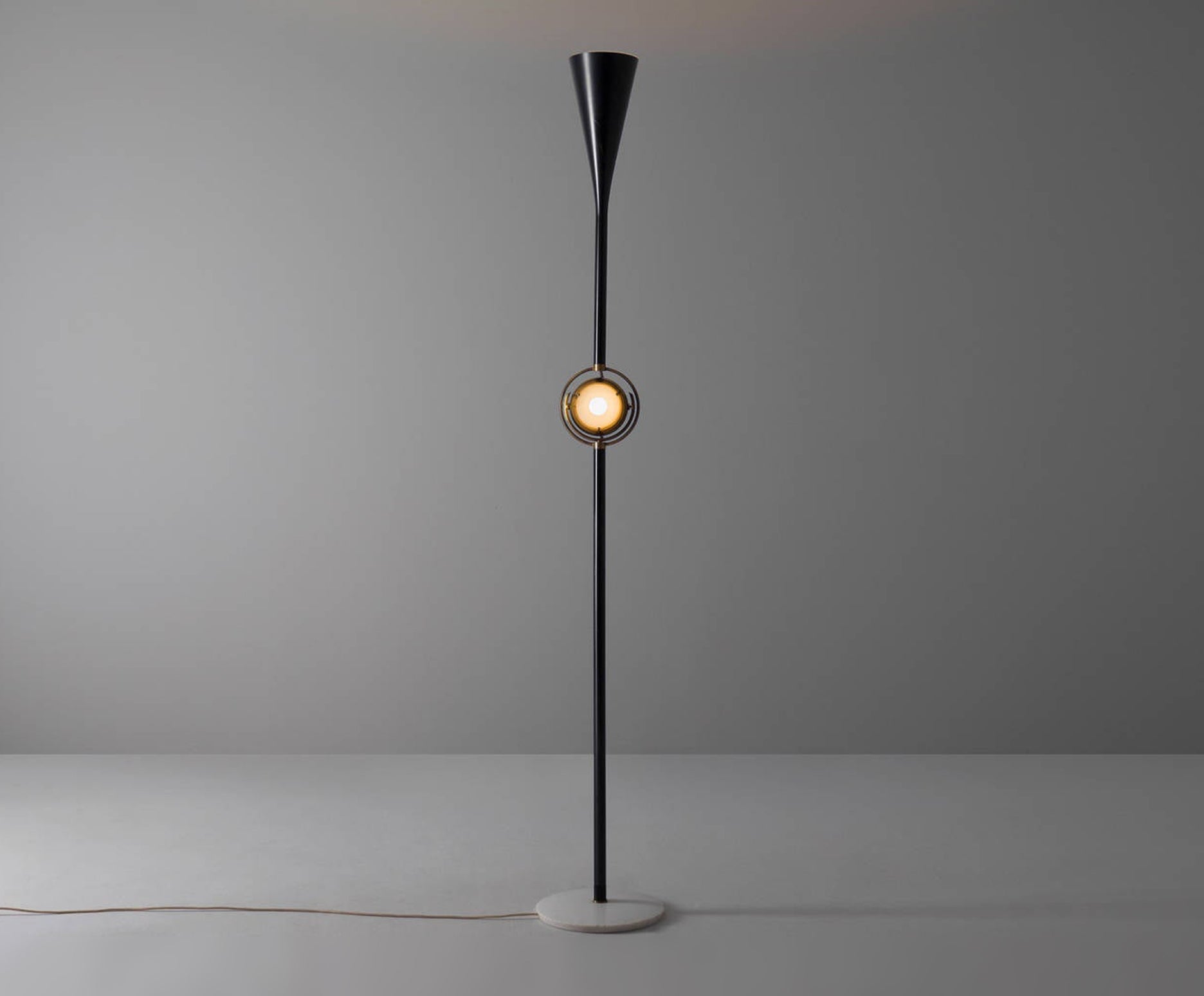 About the Design
For some, there's nothing wholly remarkable about the Eye floor lamp at first glance. It's a slender metal pole with a flared top and an orb that houses the bulb. But if you lean in to take a closer look at that orb — which pivots in a socket positioned on the stem about two-thirds of the way up — it becomes clear that it was intended to mimic an eye. Such was the adventurous nature of Italian designer Angelo Lelii (1911–79), a pioneer of postwar lighting.
While not much has been reported about Lelii's life — even his last name is frequently misspelled "Lelli" — it is certain that he founded the legendary lighting design company Arredoluce in Monza, Italy, in 1943, after building light fixtures in his basement. Lelii's work exemplified a dedication to craftsmanship and employed innovative technology. In 1946, after his lamps appeared in the acclaimed design magazine Domus, he went on to collaborate with modernist greats such as Domus cofounder and furniture maker Giò Ponti and Memphis Group member Ettore Sottsass Jr. Lelii's best-known design is likely his Triennale floor lamp, which debuted at the Milan Triennale VIII in 1947. The Eye floor lamp arrived later.
With a base made of marble, a painted nickel shaft and an eye formed from brass and glass, the Eye floor lamp is demonstrative of a decidedly sleek and futuristic direction for Lelii. The fixture is thought to have been designed during the early 1960s. It was produced by Arredoluce until its closure in 1979, when Lelii died.
More Angelo Lelii Designs