Stephan Hamel is an international design consultant with over twenty years' experience in the sector working with furniture and interior brands. His address book covers the top name designers internationally, quality title press and influencers across territories. He collaborates with Fabio Novembre, Ilse Crawford, Marcel Wanders, Maurizio Galante, just to name a few. He also worked with the Campana Brothers, together they realized Fontana Etruria a monumental marble fountain. Stephan Hamel was born in Bangkok in 1962, with an Austrian Diplomat father and a Tuscan mothe...Read More

1stdibs Dealer Since 2019
Contact Info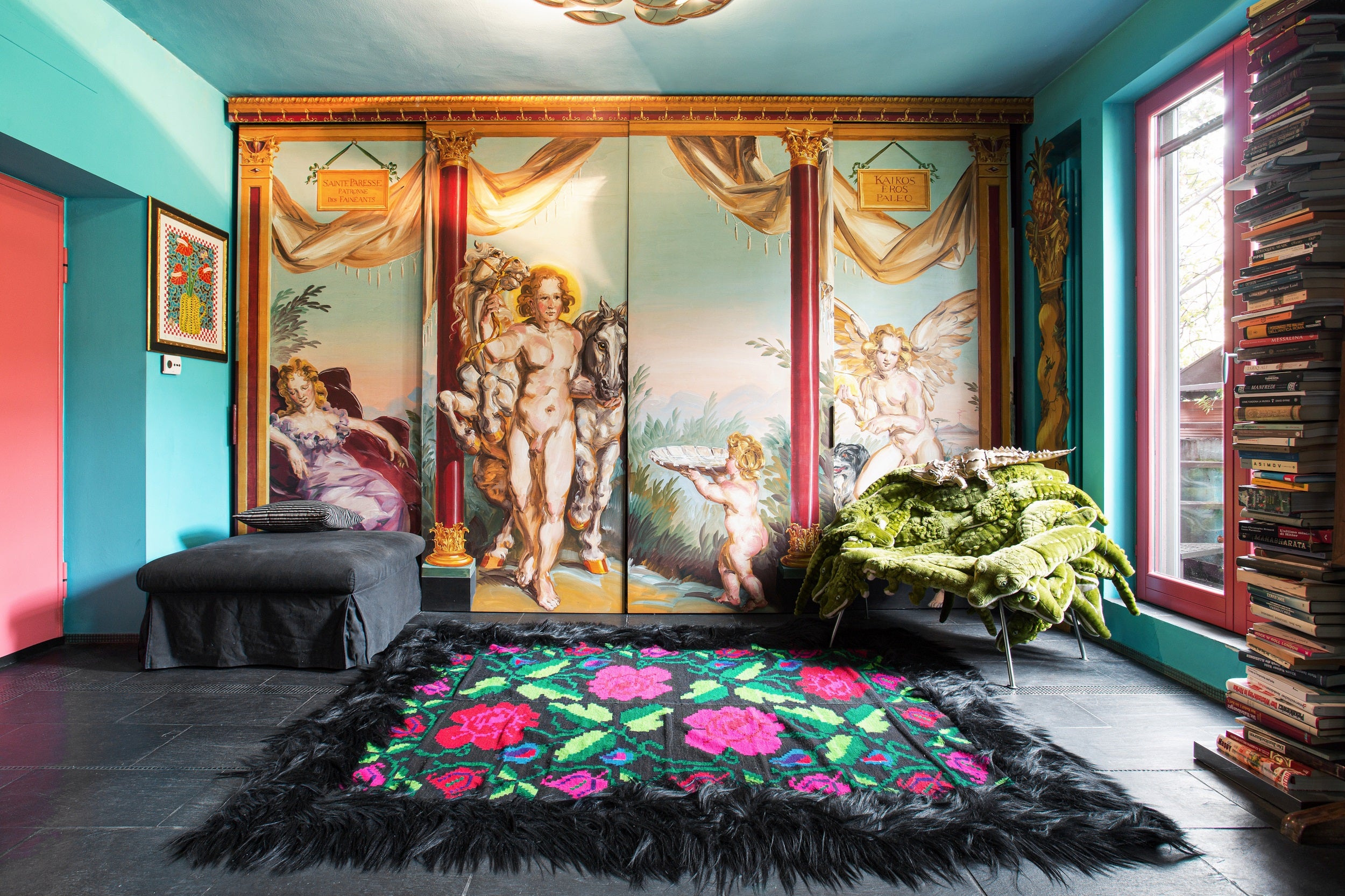 Zitanpixel carpet at Stephan Hamel's home in Milan. "Home" is wherever one decides to settle down for gypsy people, and if a land becomes hostile, the best thing to do is hitting the road again. Consequently, rugs are a clear metaphor of this concept, as they can be easily transported, giving a familiar feeling wherever you set foot.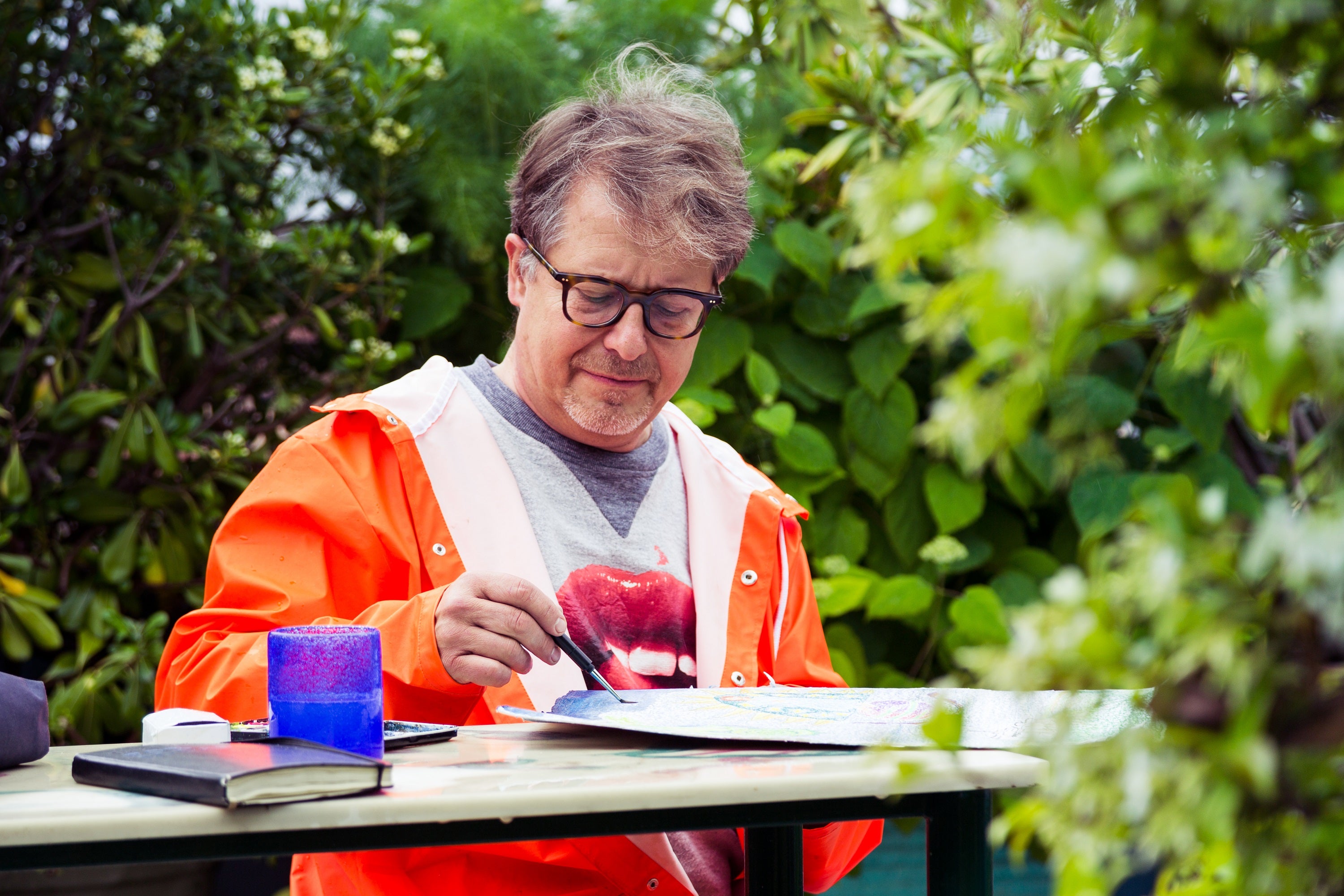 Stephan Hamel at work in the terrace of his Milan house. "Rugs make you feel at home immediately. My love for floral rugs comes from my Russian-born paternal grandmother, who was a wandering world citizen, and from her passion for the thousand-year-old history of these very particular crafted pieces."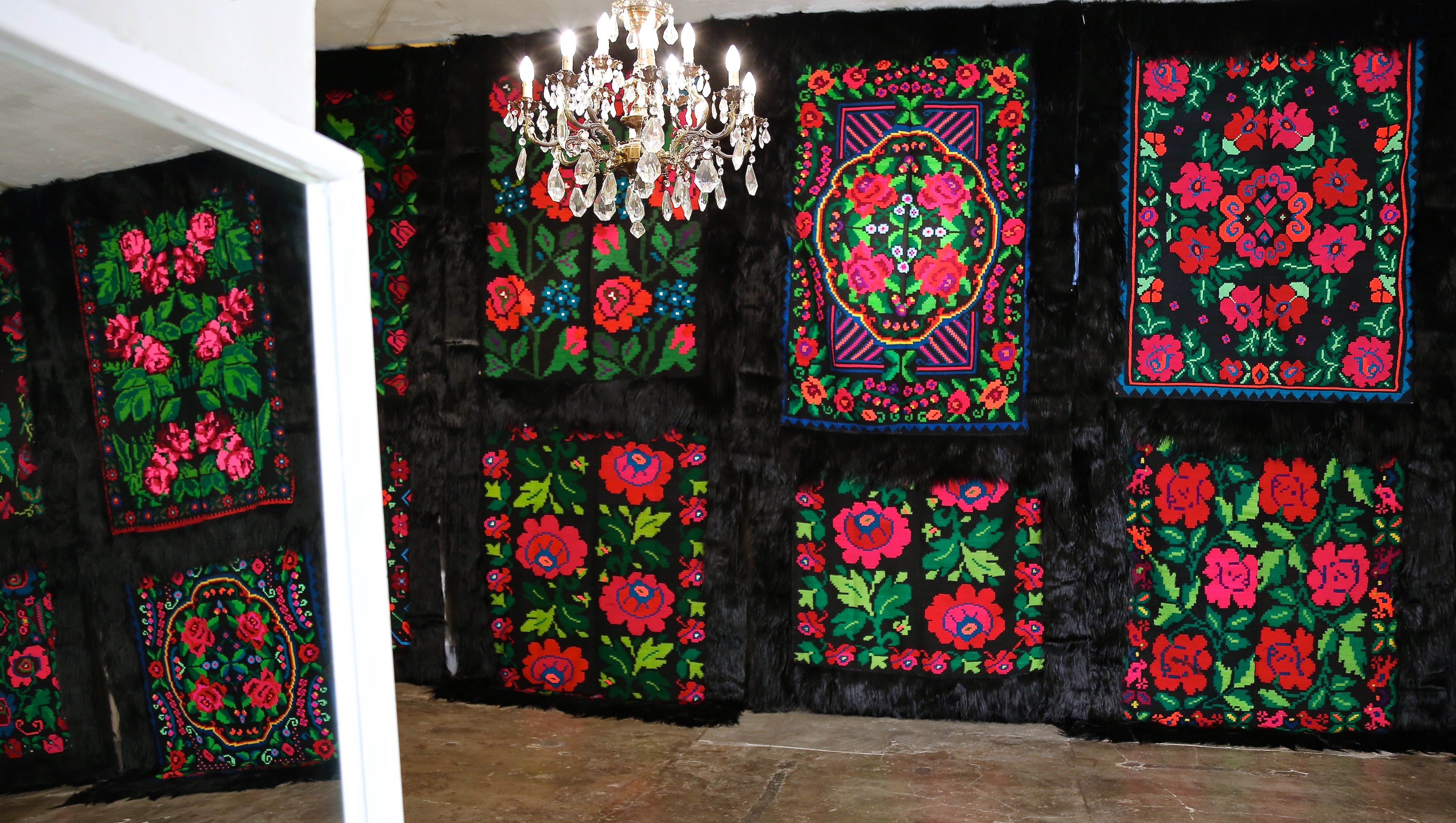 Stephan Hamel is used to showcasing his carpet collection in many important contexts. This is Zitanpixel exposition at Nonostantemarras the very stunning concept store of the designer Antonio Marras. "Rugs are the expression of freedom and memory. The various gypsy ethnic groups, who do not identify with a specific territory, define themselves as one people on the basis of a common cultural identity which survived over the centuries."
Sketchs for Zitanpixel project displayed at Nonostantemarras. According to Francesca Alfano Miglietti, curator of the exhibition: "Hamel investigates novel ideas of sacredness, traditional rites and 'weave' as triggers to talk about light. This is the starting point for the artist to develop the idea of poetic landscapes that, just like poetic threads, unravel from the rug as it was just a point in their journey."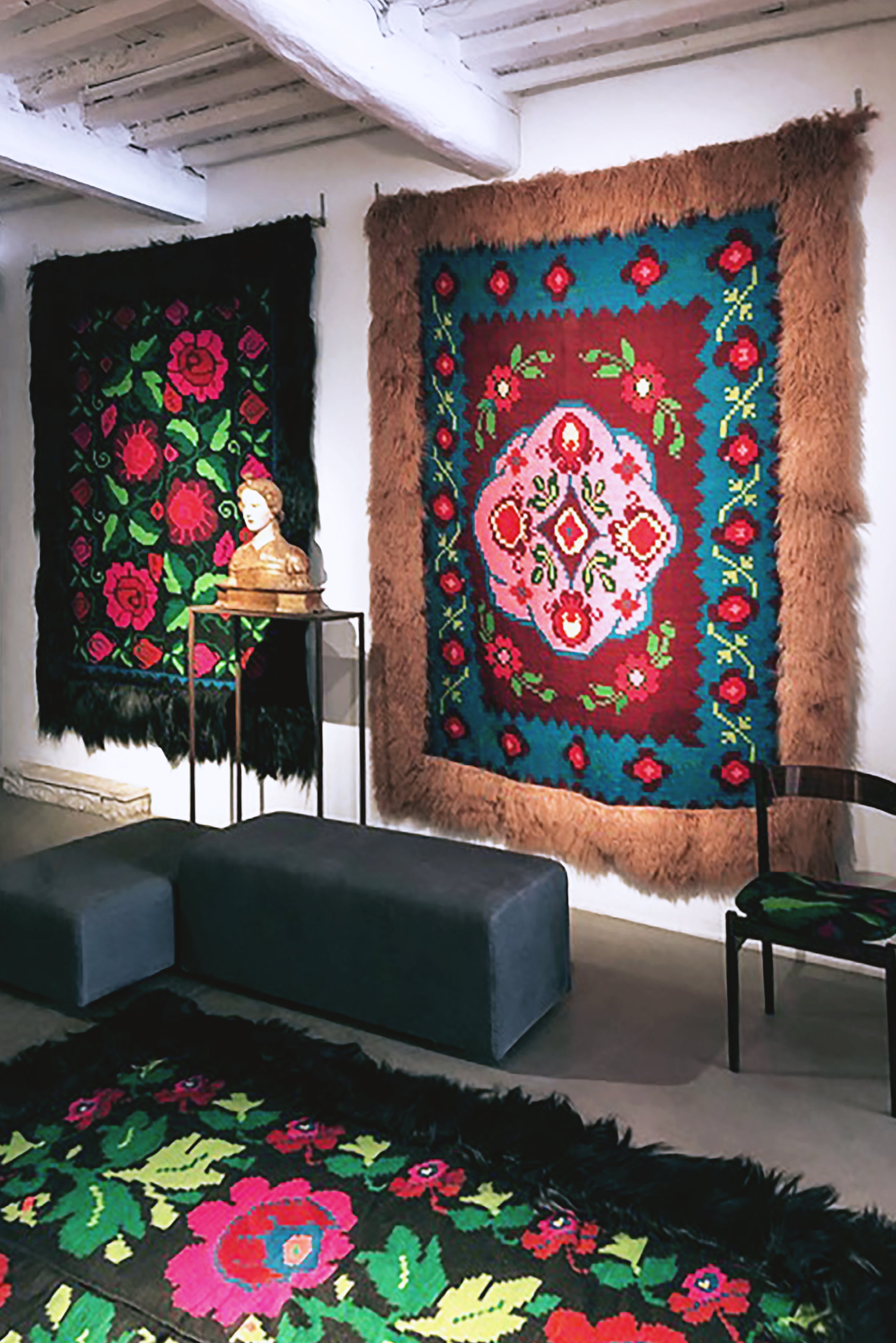 Zitanpixel at Galleria Ponzetta in Pietrasanta, Tuscany. These antique rugs tell the story of nomadic populations, bearing witness to a long-standing tradition passed down over generations. These people have lived at the edges of their host societies and have been largely persecuted. Nevertheless, by keeping their spirit and culture strong and proud, they have continuously fascinated even their strongest opponents.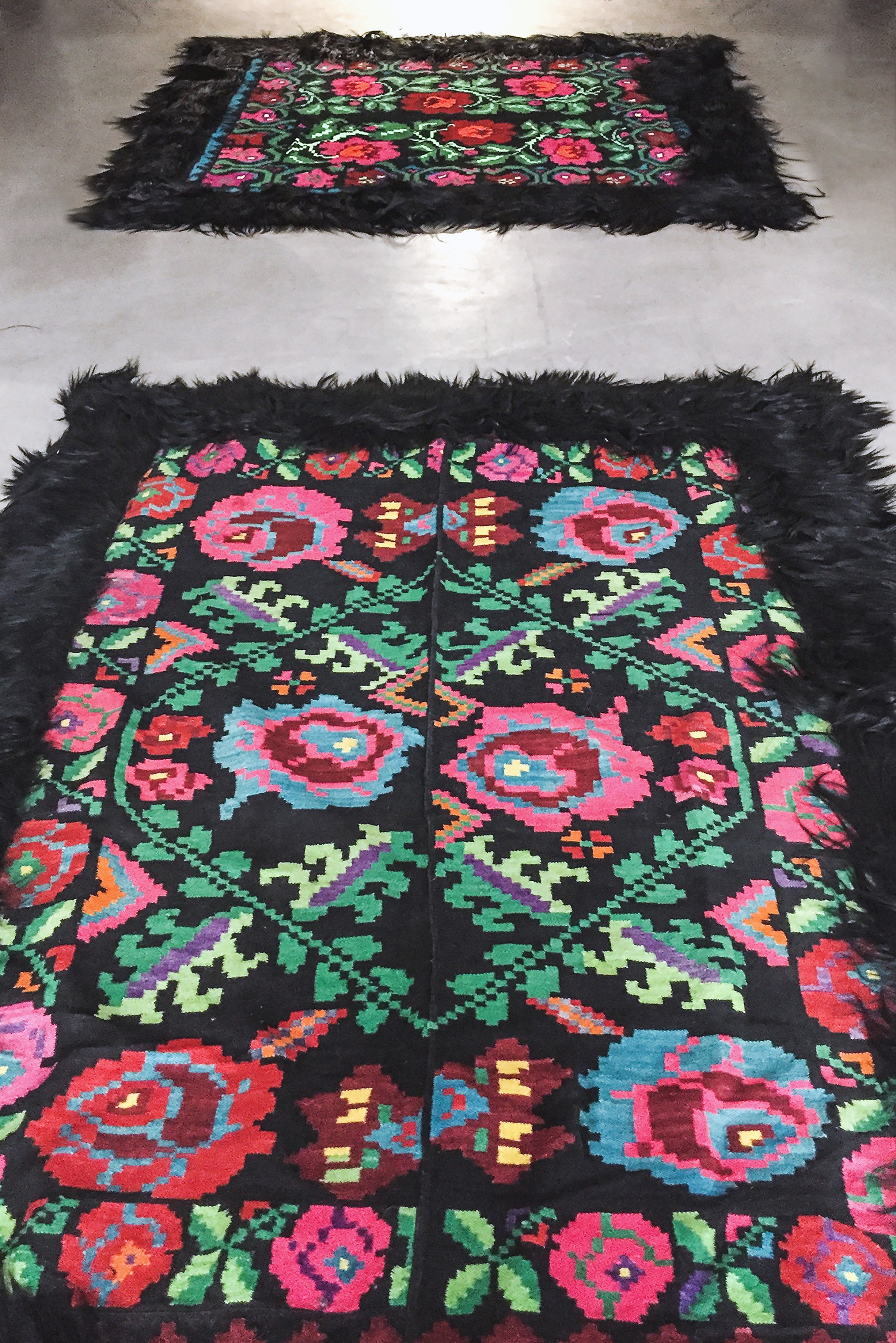 Zitanpixel carpets at Galleria Ponzetta. "Stephan Hamel's needs always lead him to make an inevitable reflection on places. They induce him to interpret the space as a meeting point between the different ways of living, the different perceptions linked to it, and the creative act that space can generate. " - Francesca Alfano Miglietti about Zitanpixel collection.