About McClain Gallery
Since 1980, Robert McClain has focused on the exhibition and the acquisition of museum quality modern and contemporary American and European art. McClain Gallery's program represents important twentieth-century figures while continuing to commit to younger generations of artists, which includes primary representation of many Texas-based artists. The gallery has mounted monographic exhibitions, as well as published scholarly catalogues for Peter Halley, Donald Baechler, Andy Warhol, Robert Motherwell, Rosa Loy, The Bruce High Quality Foundation, Julian Schnabel, Bo Joseph...Read More

1stDibs seller since 2019
Contact Info
More About McClain Gallery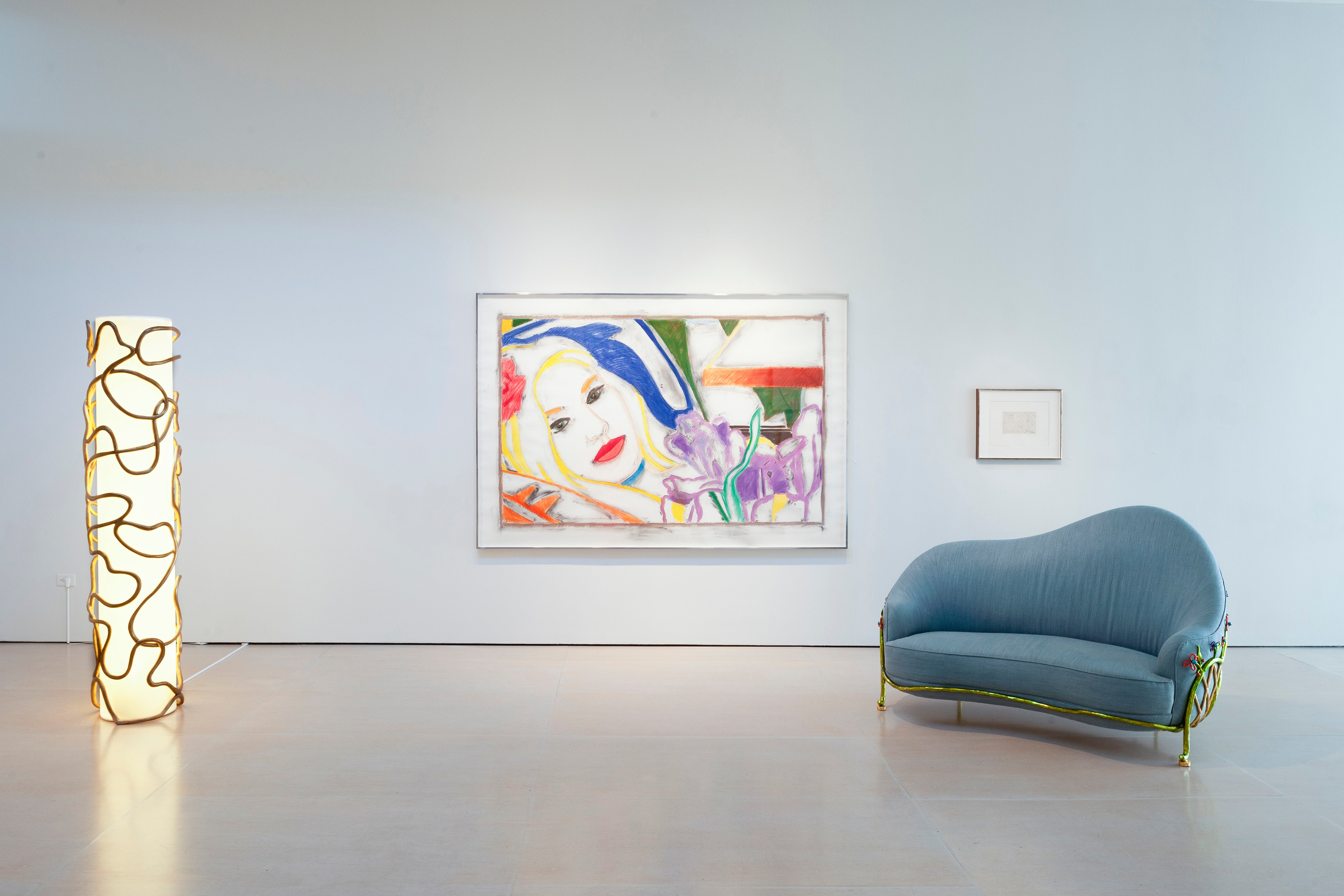 RECLINE Portraiture & Henri Matisse Prints January 26 - April 19, 2019 A Mattia Bonetti bronze lamp and Garden Loveseat flank a large scale Tom Wesselmann work on paper and a Matisse lithograph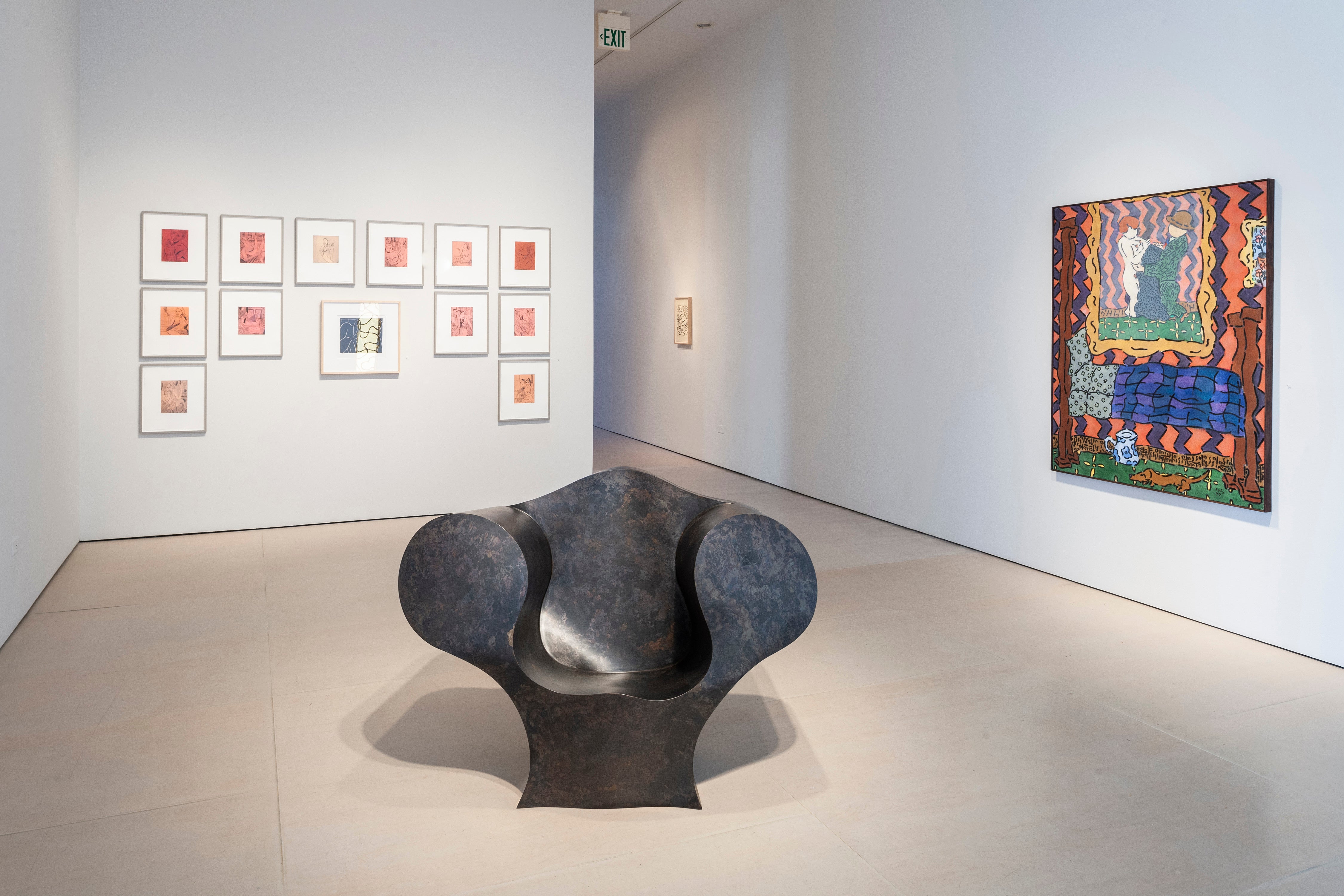 RECLINE Portraiture & Henri Matisse Prints January 26 - April 19, 2019 Ron Arad's Big Easy chair in mild steel sits in front of a portfolio of Tal R etchings and a William Copley painting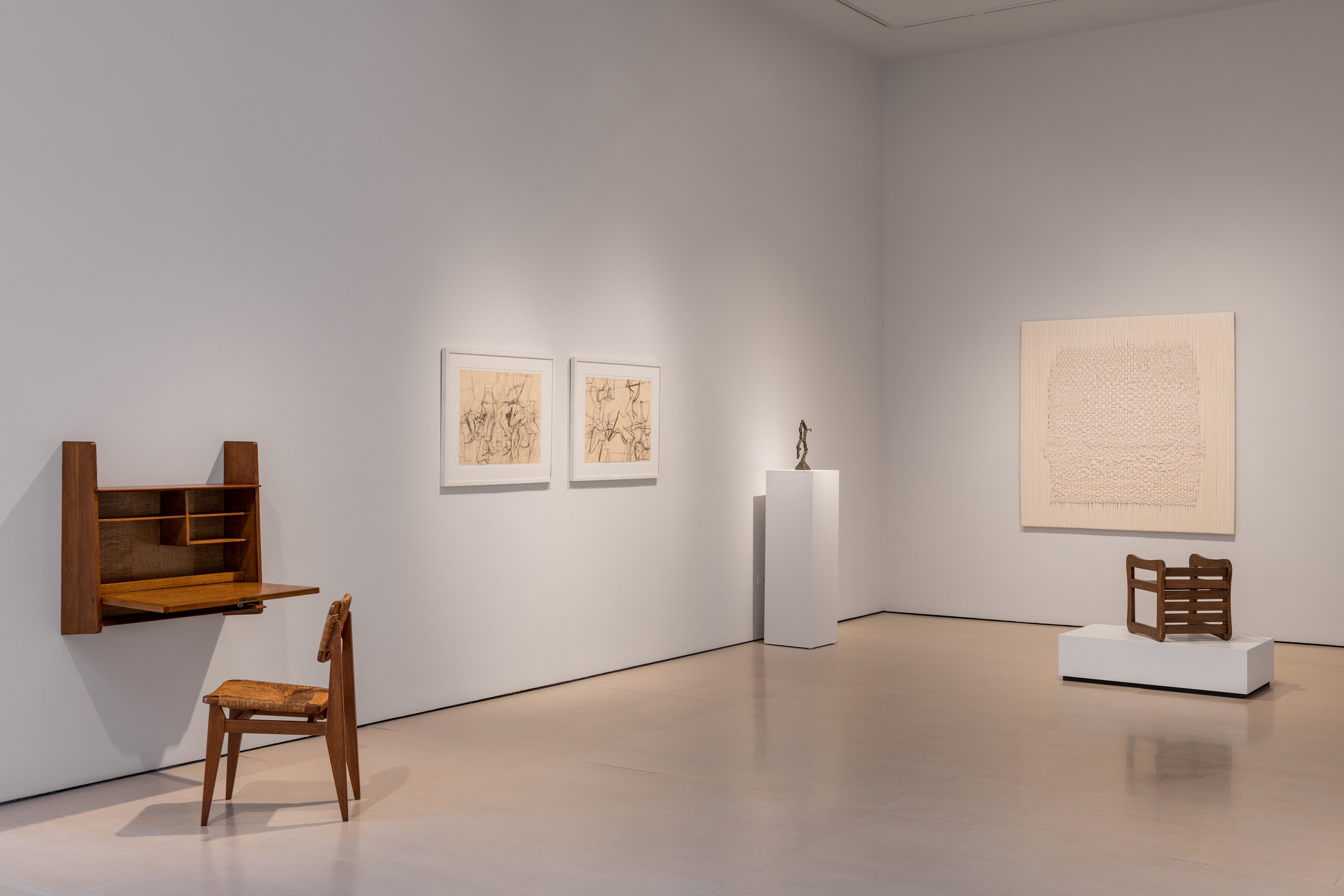 RE:CONSTRUCTION January 27 – April 28, 2018 Furniture by Marcel Gascoin with a pair of works on paper by Nicolas Carone, a Bo Joseph bronze and Sheila Hicks piece in linen and wool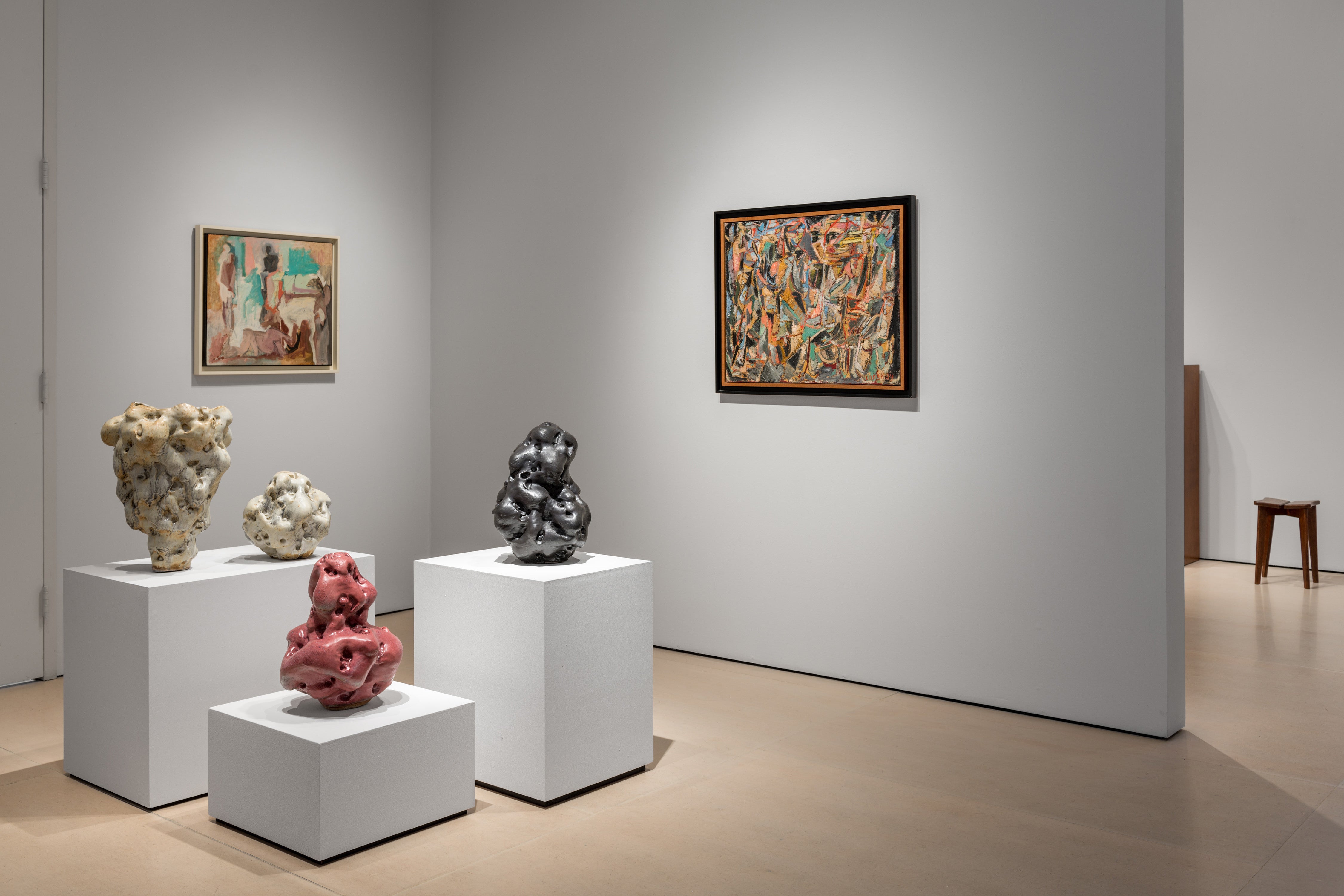 RE:CONSTRUCTION January 27 – April 28, 2018 Ceramics by Donna Green with paintings by Nicolas Carone and André Lanskoy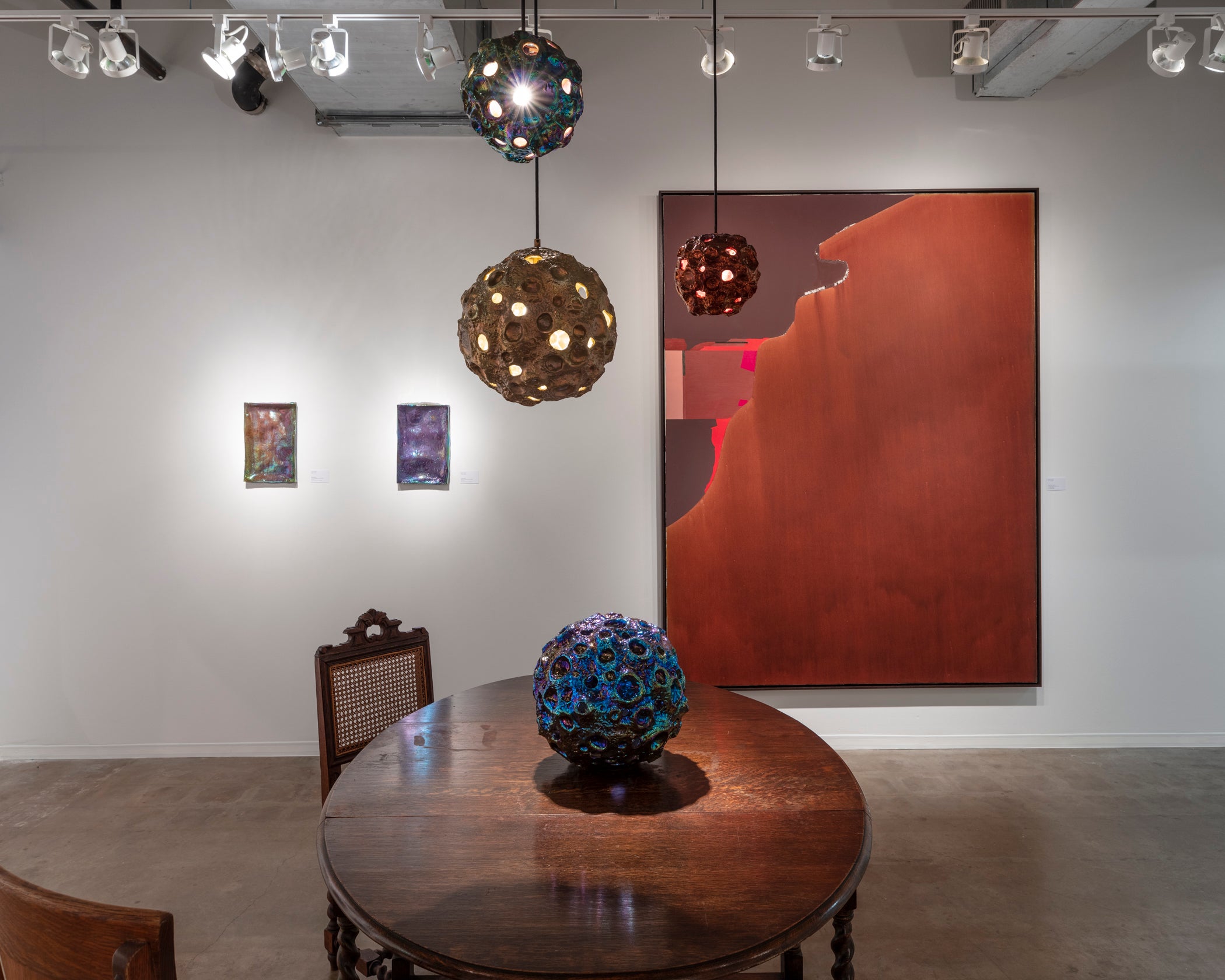 DALLAS ART FAIR 2019 McClain Gallery's booth highlighted the work of Dorothy Hood; shown here with the lustrous ceramics of Julia Kunin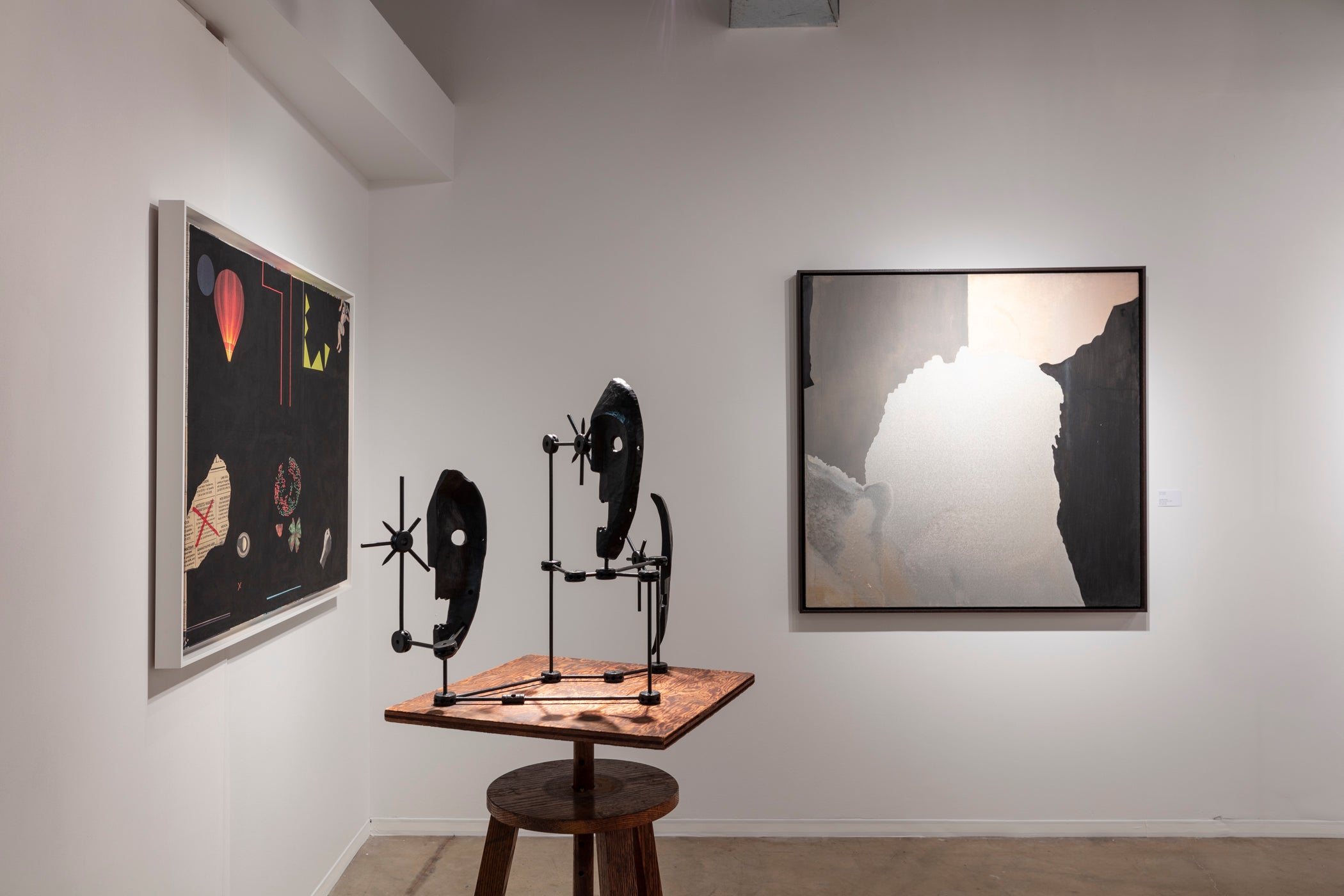 DALLAS ART FAIR 2019 McClain Gallery's booth highlighted the work of Dorothy Hood; shown here with a black painting by Anne Deleporte and a bronze sculpture by Bo Joseph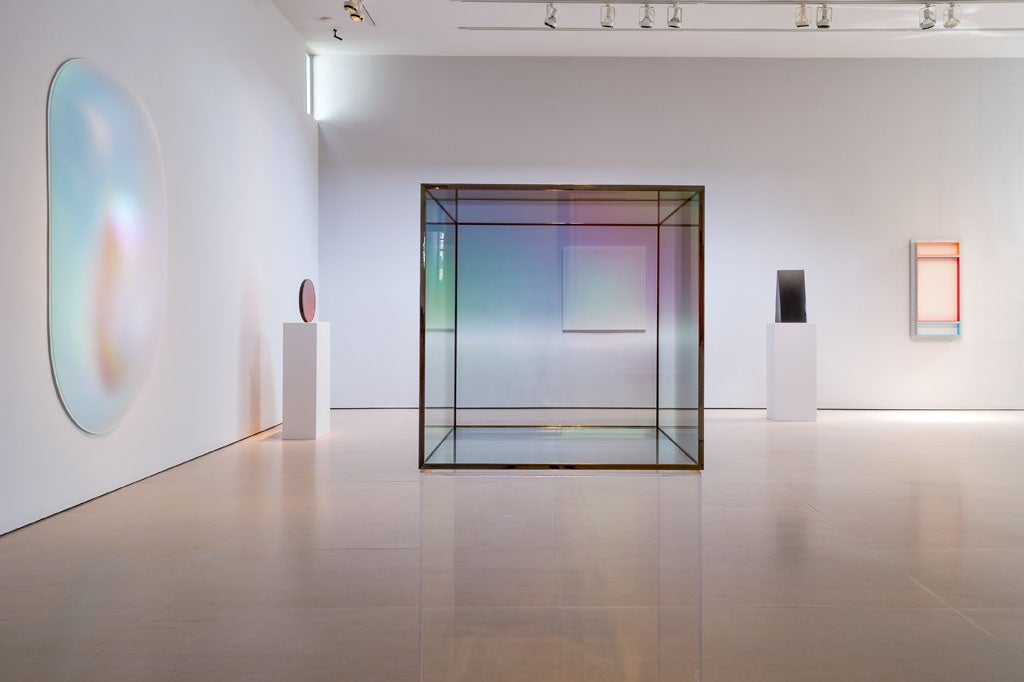 RADIANT SPACE May 7 – August 13, 2016 This group exhibition brought together artists with an interest in materiality, perception, light and color in pursuit of an experience that transcends the purely visual. Shown here are Larry Bell, Gisela Colon, Peter Alexander, De Wain Valentine and Marc Vaux.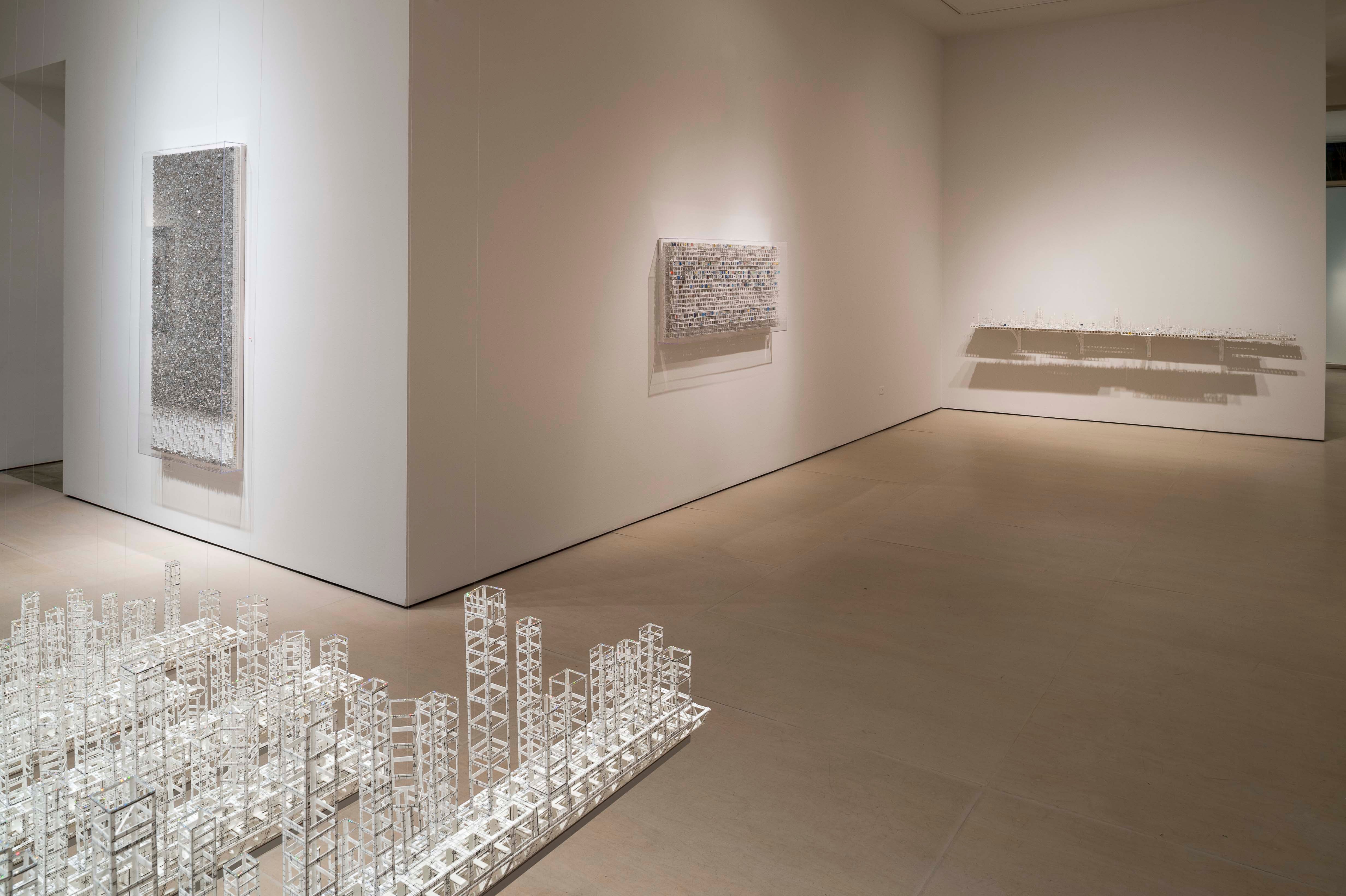 KATSUMI HAYAKAWA Paper Works January 15 – February 14, 2015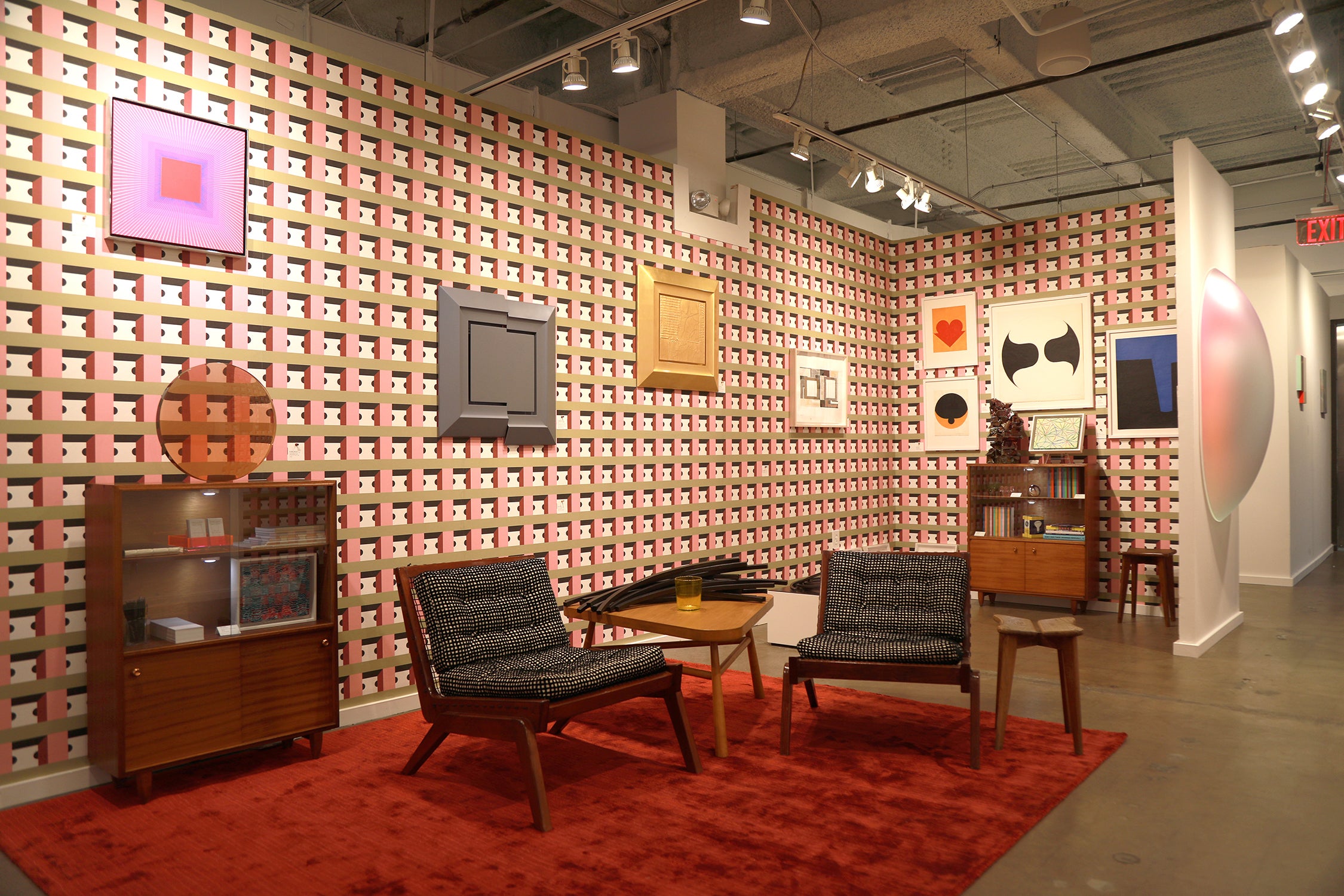 DALLAS ART FAIR 2018 McClain Gallery's presentation focused on geometric influences, monochromes, and pattern: Nathalie du Pasquier wallpaper and midcentury furniture anchored the booth that included artists from De Wain Valentine, Richard Anuszkiewicz, Gisela Colon, Christian Eckart, Peter Halley, Seth Cameron to Leon Polk Smith among others.