About Keyamour
Keyamour is a fine collection of antique, rare and vintage jewels. Each piece is chosen with care for its charm, whimsy, collectibility and beauty. Most importantly, these vintage jewels are chosen for the modern woman. Our collection spans from Georgian period pieces to Victorian, Art Deco, Retro and mid-century modern pieces. While we collect fine signed pieces from Van Cleef & Arpels and Cartier, we might mix it with cool Victorian earrings or bangles. Keyamour is fashion and style. Old meets new and wearable, stylish and expressive.

1stdibs Dealer Since 2017
Contact Info
More About Keyamour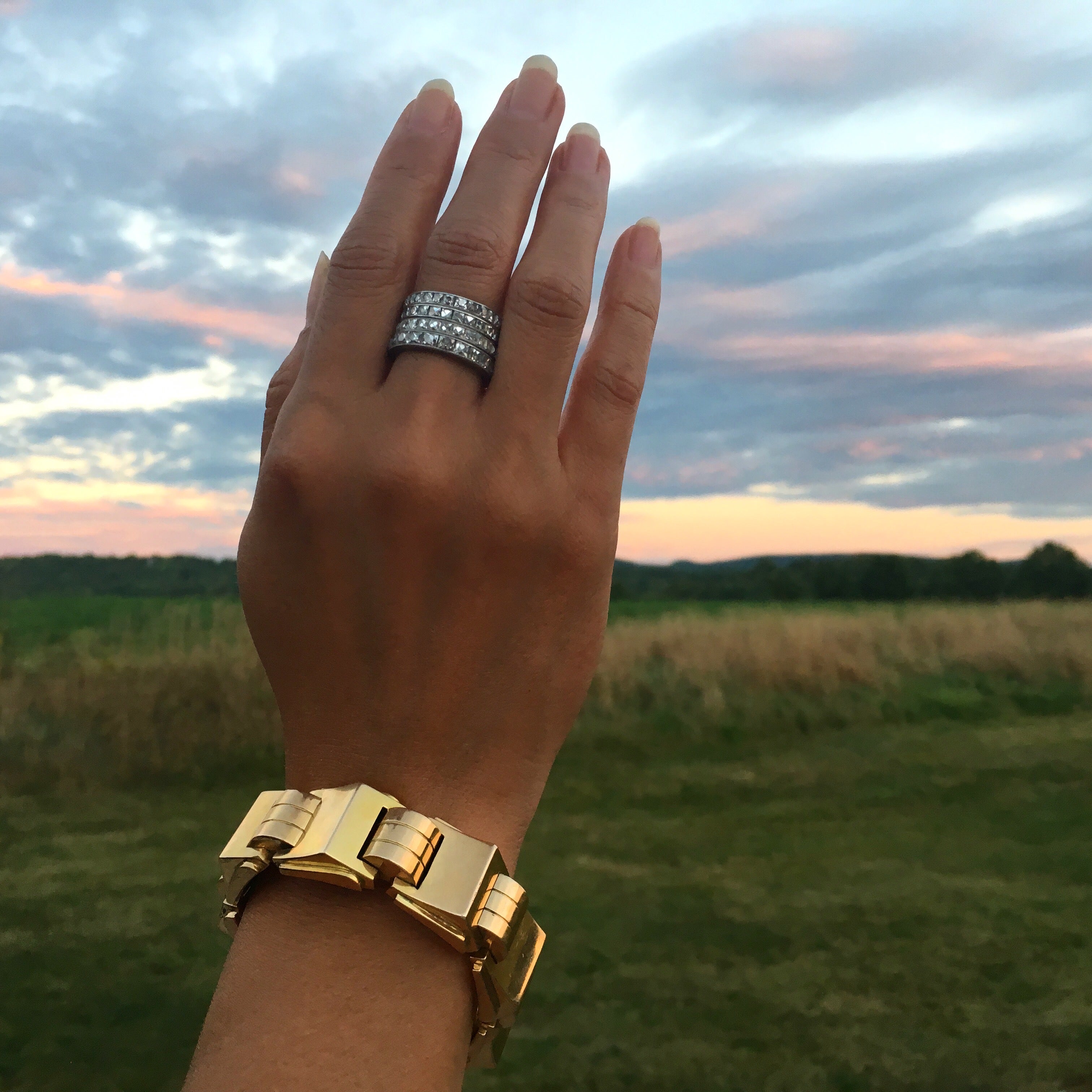 Vintage jewels that can be worn easily in today's lifestyle are the best choices. This Retro gold bracelet made in France during the 1940s is a sculptural, edgy beautiful choice for the stylish active woman of today.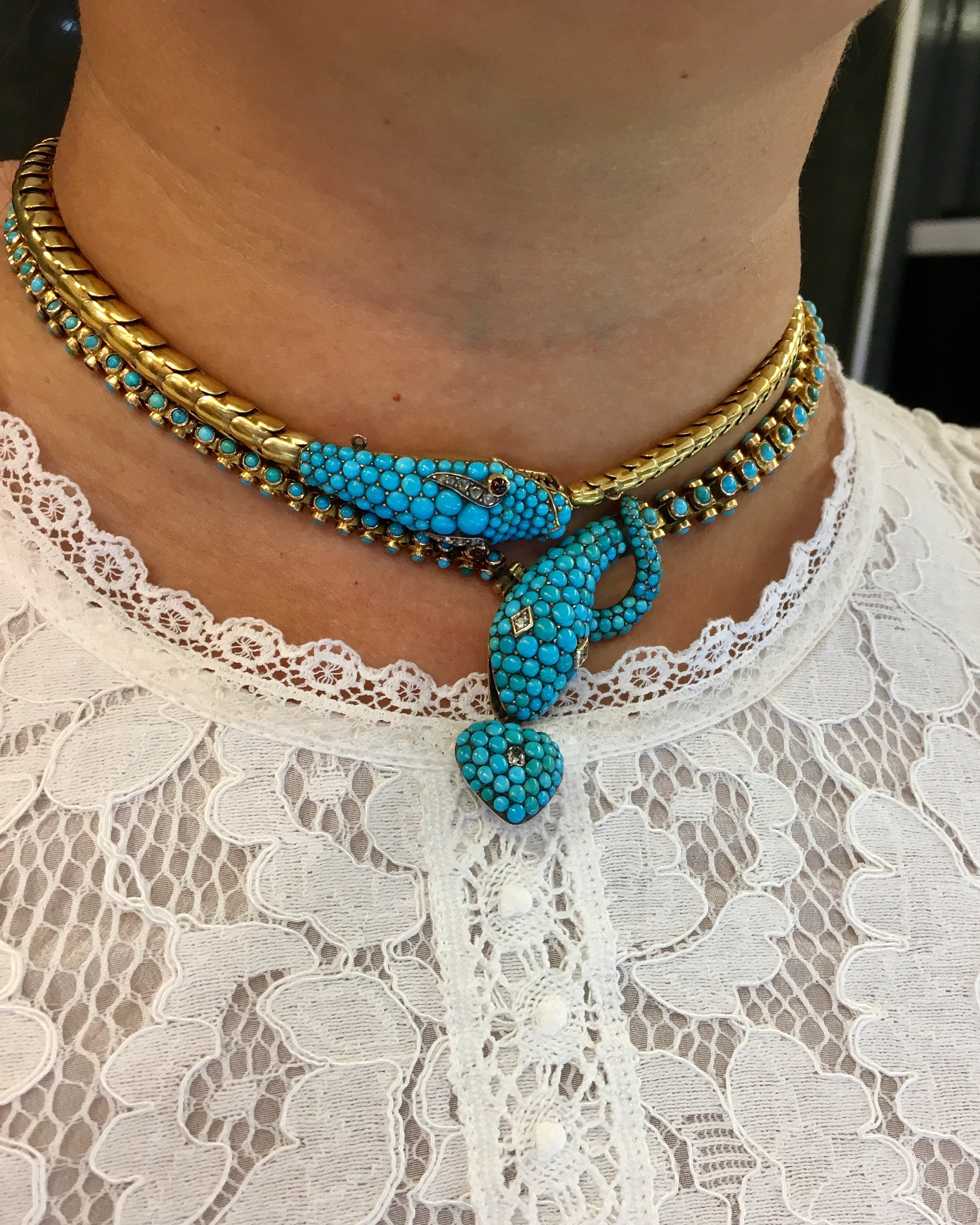 Layering necklaces is a modern way to wear antique jewelry. Here we have stacked two Victorian turquoise and diamond snake necklaces for a for a statement look.
Keyamour exhibits in several antique jewelry fairs each year - including The Miami Beach Antique Jewelry Show, and The Las Vegas Antique Jewelry Show. Shown here is a showcase shot of display in June.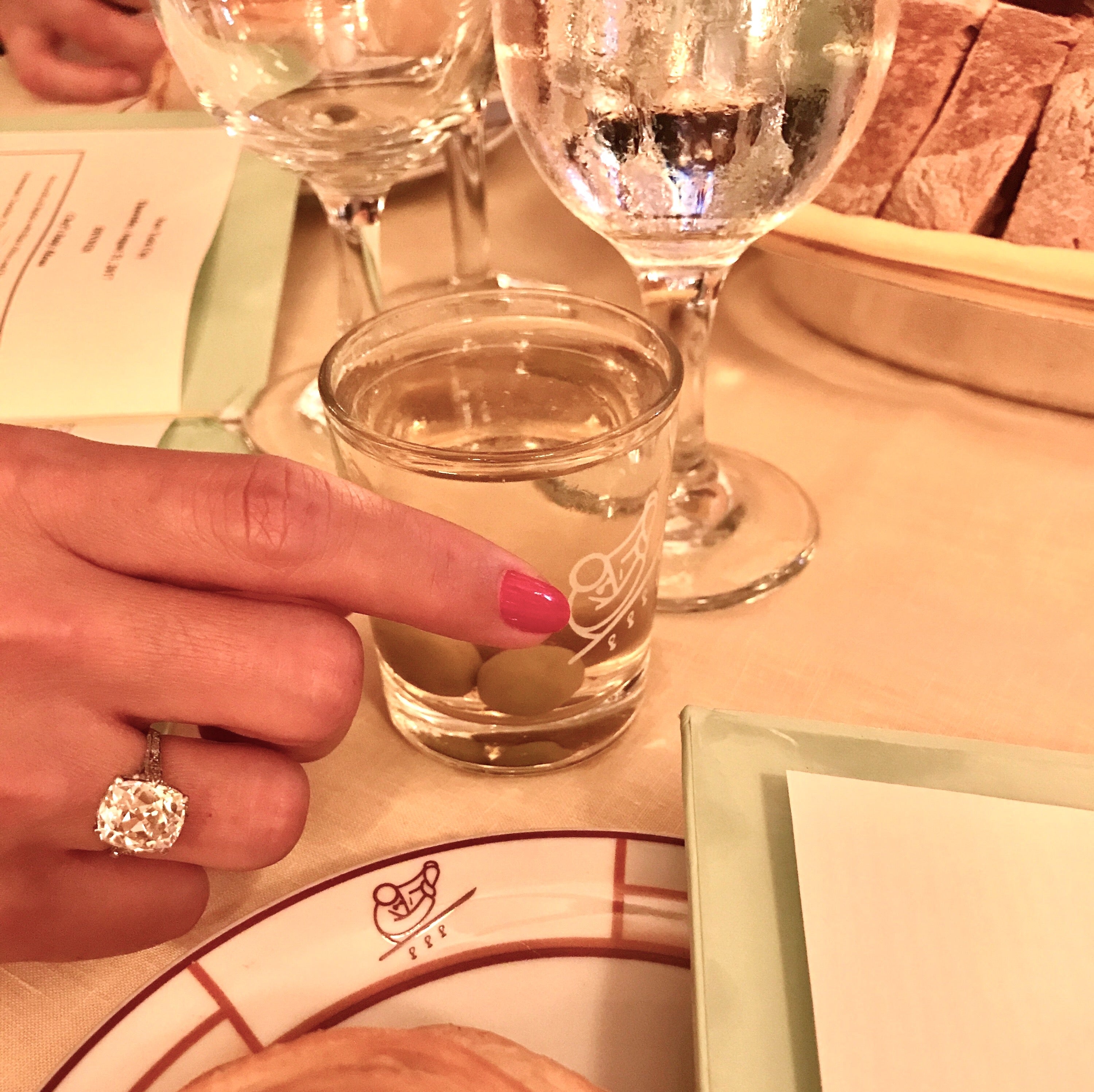 An antique cushion diamond ring and a martini for a night out! Antique jewels should mark an occasion, and help you feel special on a night out. We believe in wearing jewelry.
Creators Featured In This Store