Karen Gayle Tinney is a Long Beach, CA based artist and designer. Karen's collection of ceramic and fiber home decor is the product of her passion for mixed material design and interest in fiber art. Each piece is meticulously crafted by the artist in her Long Beach studio; some pieces taking months to fully complete. The ceramic components are hand built piece by piece, then assembled together with their fiber counterparts. Karen holds a degree in product design from Parsons School of Design. She worked professionally as a home decor designer for seven years in New Yor...Read More
1stdibs Dealer Since 2019
Contact Info
More About Karen Gayle Tinney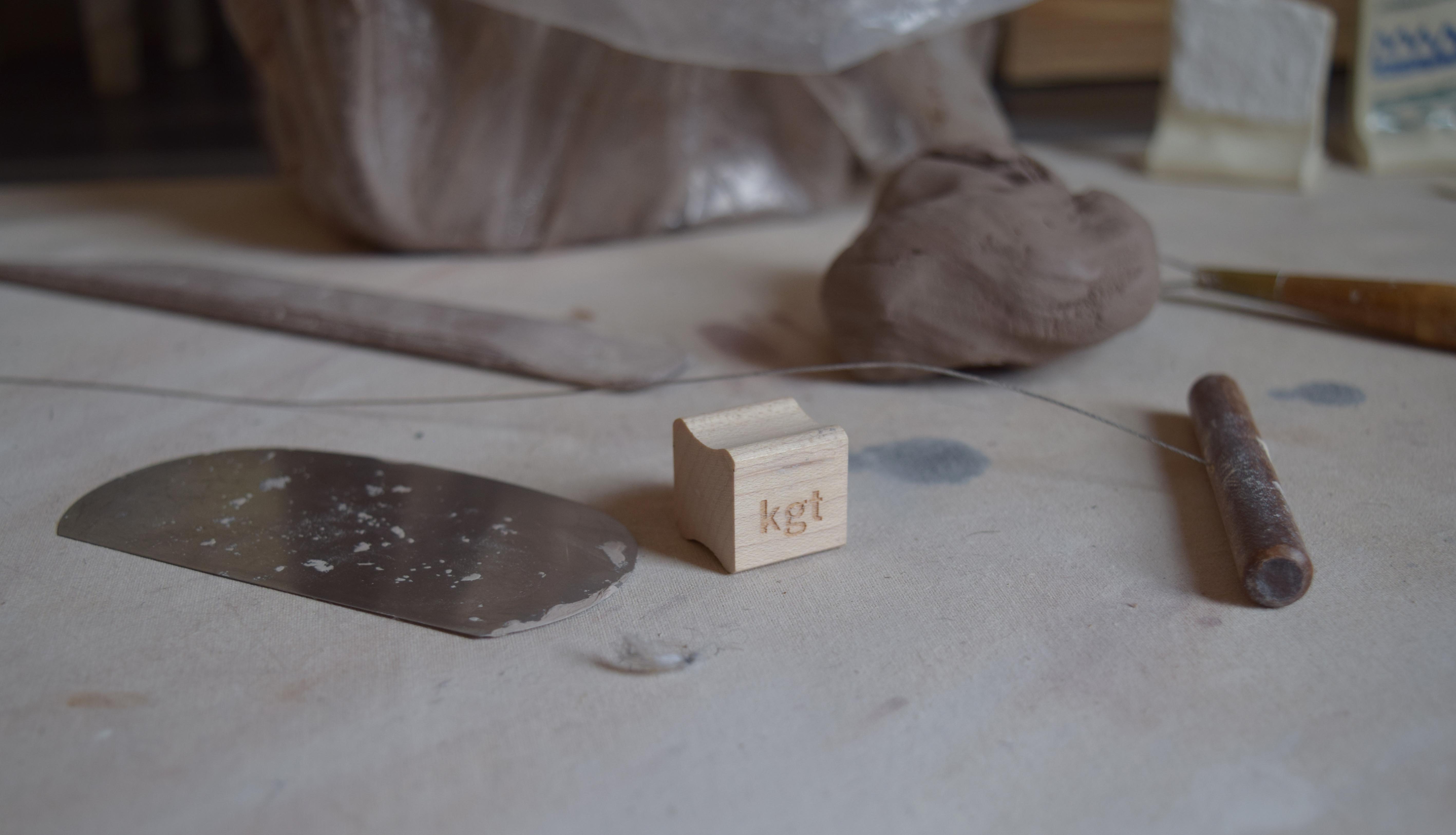 The ceramic studio work table, where the production process starts.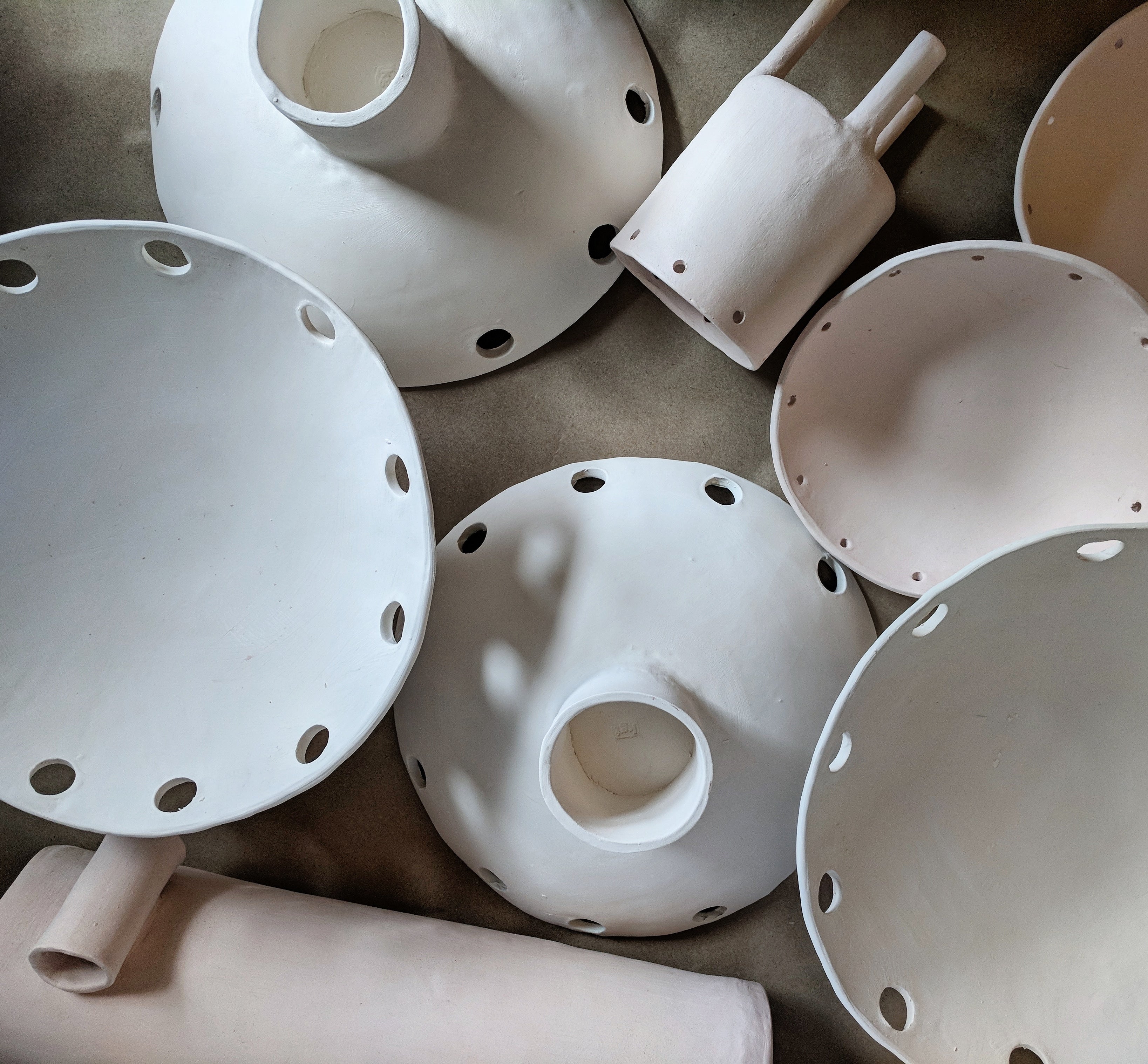 Ceramic pieces waiting to be glazed and then assembled with their fiber details.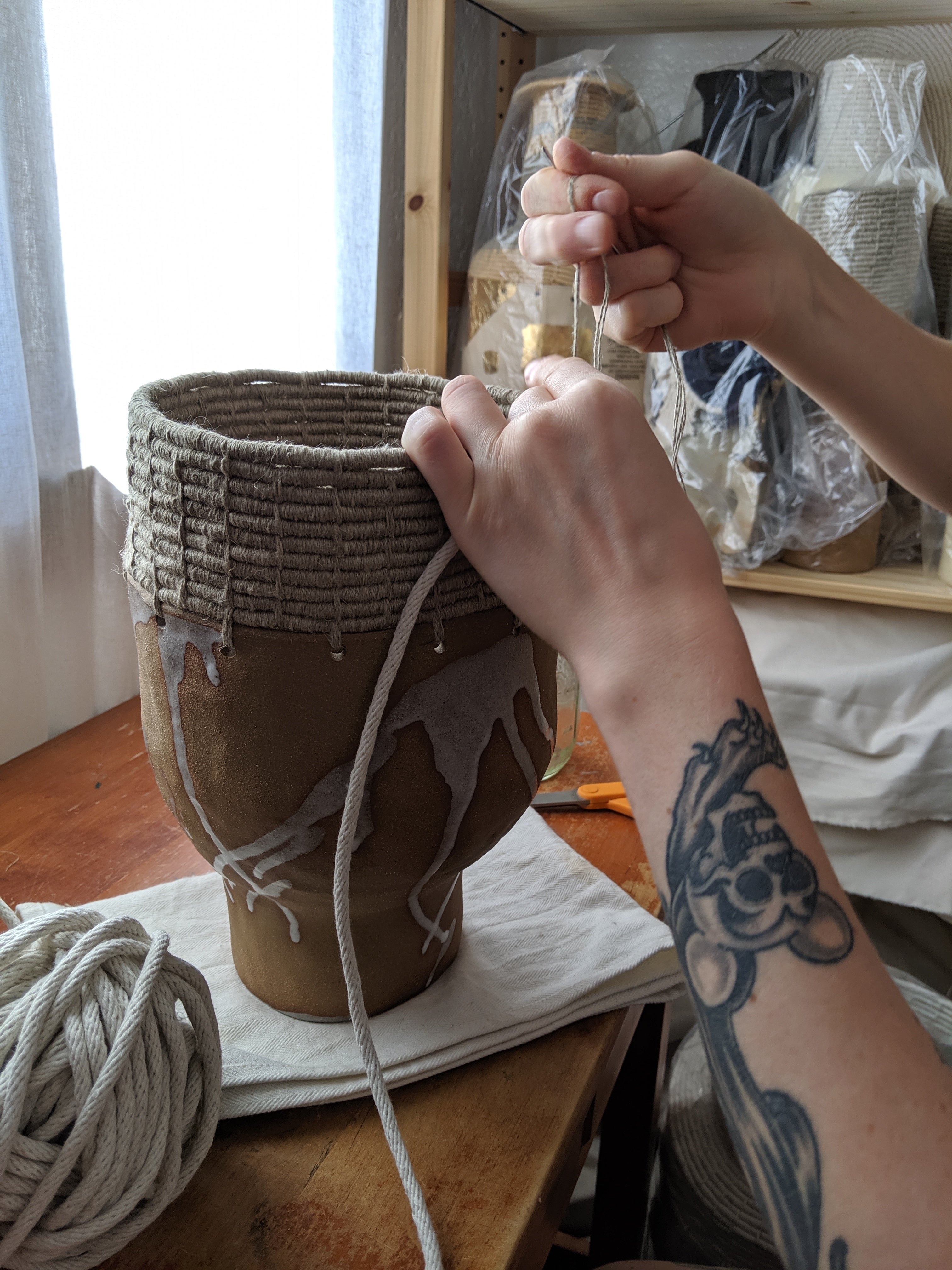 An up close view of how each vessel is woven.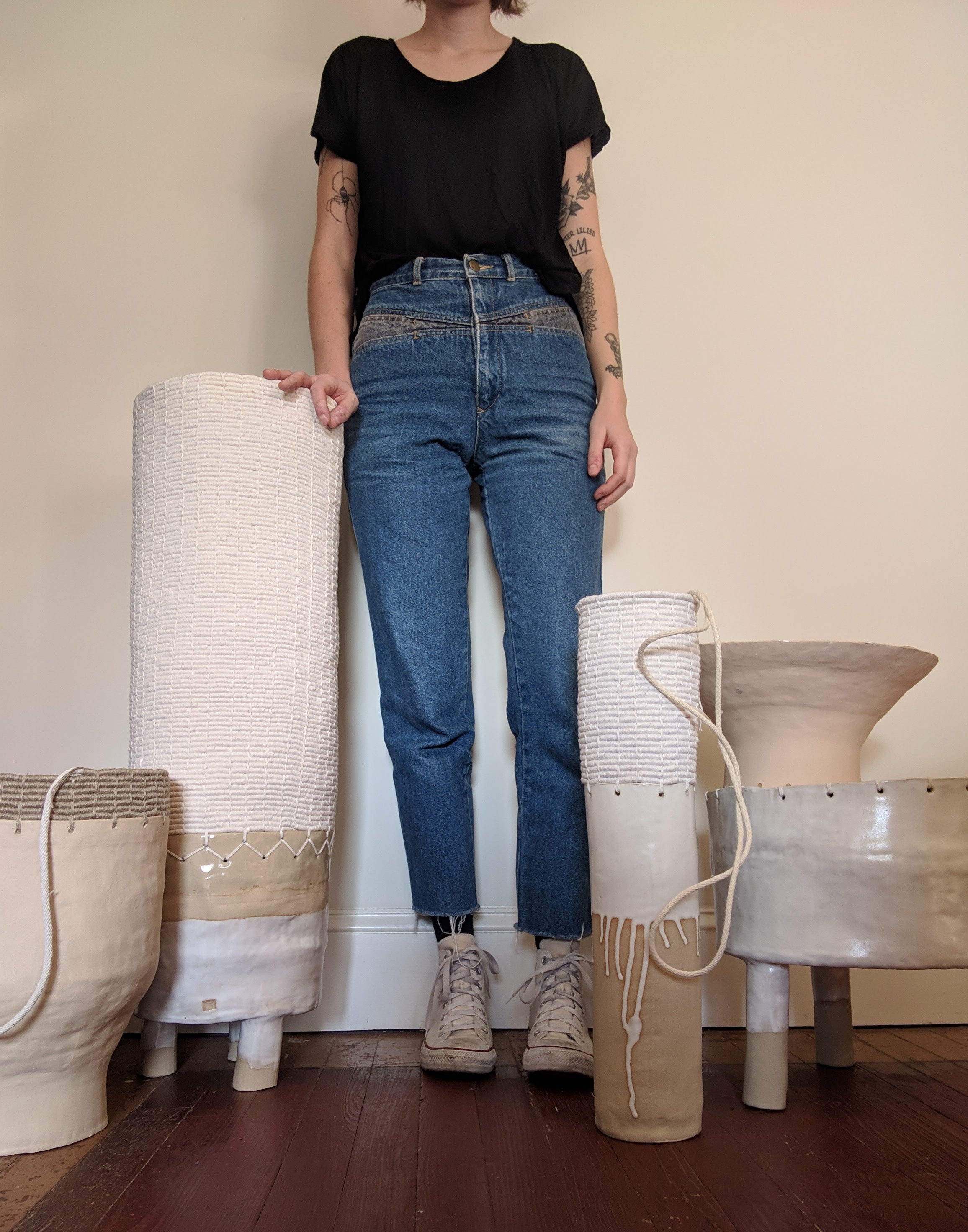 The artist with large scale vessels in varying degrees of completion.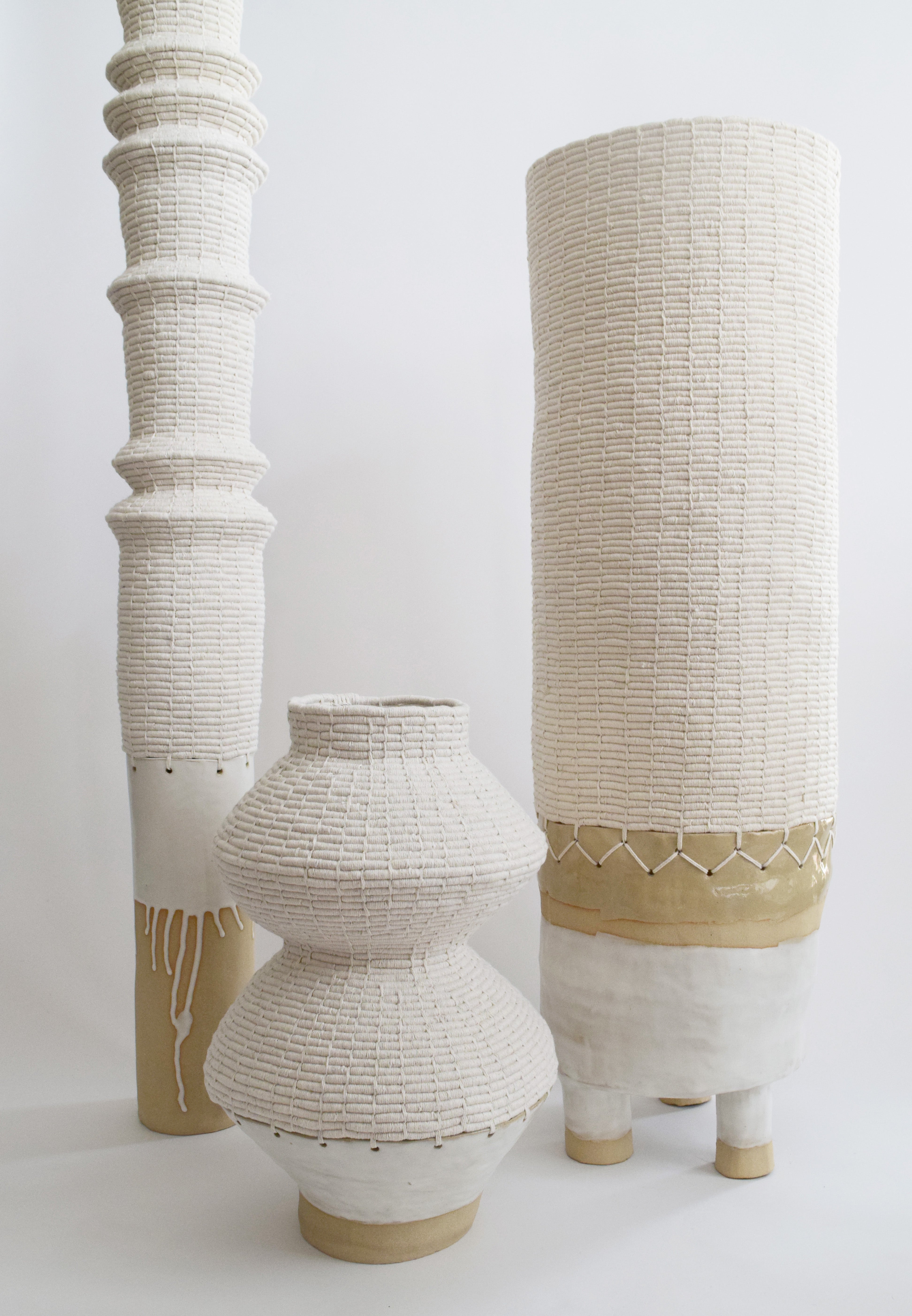 A grouping of large scale vessels.