About Johnny Poux Design
Johnny Poux Design's modern furniture use clean lines and timeless design to bring elegance and style to any interior. Made from wood, bronze, steel, and cast concrete, each furniture piece is shaped and joined with a designer's eye and an artist's hand. Several pieces rotate and pivot, exhibiting Poux's fascination with simple machines and the beauty of a collection of parts in motion. Sculptures available upon request. Featured in the New York Times, Elle Decor, Interior Design, Upstate House and London's Trendsetter magazine, among others. Made in the heart of King...Read More

1stdibs Dealer Since 2020
Contact Info
More About Johnny Poux Design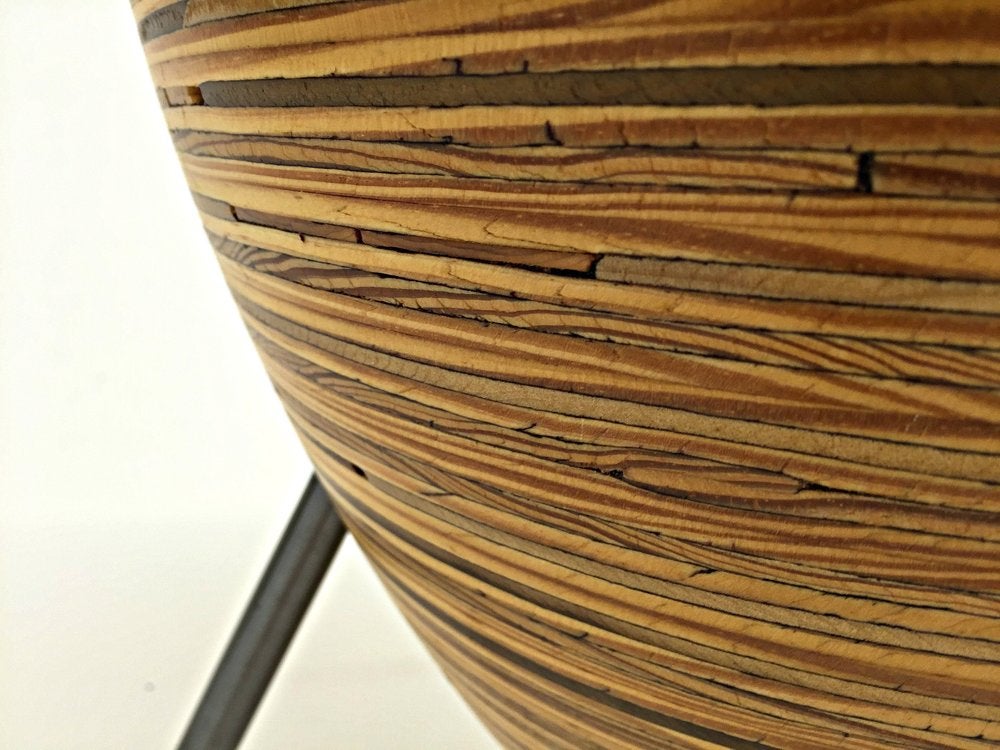 DRUM STOOL Features solid wood top over layers of lathe-turned plywood rings and polished to perfection. Stainless steel legs.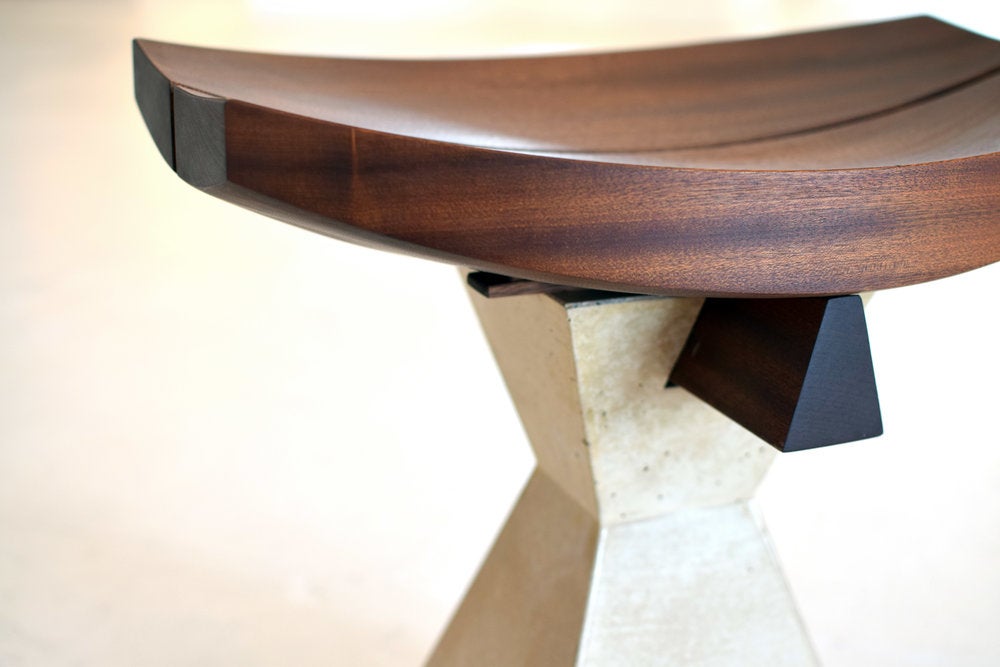 DOVETAIL STOOL This distinctive stool combines multiple curves in wood, a geometric tower of concrete and the clever use of dovetail joinery. The split, wooden seat—power-carved and polished in a perfect radial bowl—is linked with bronze pins and connected to a sculptural, concrete base.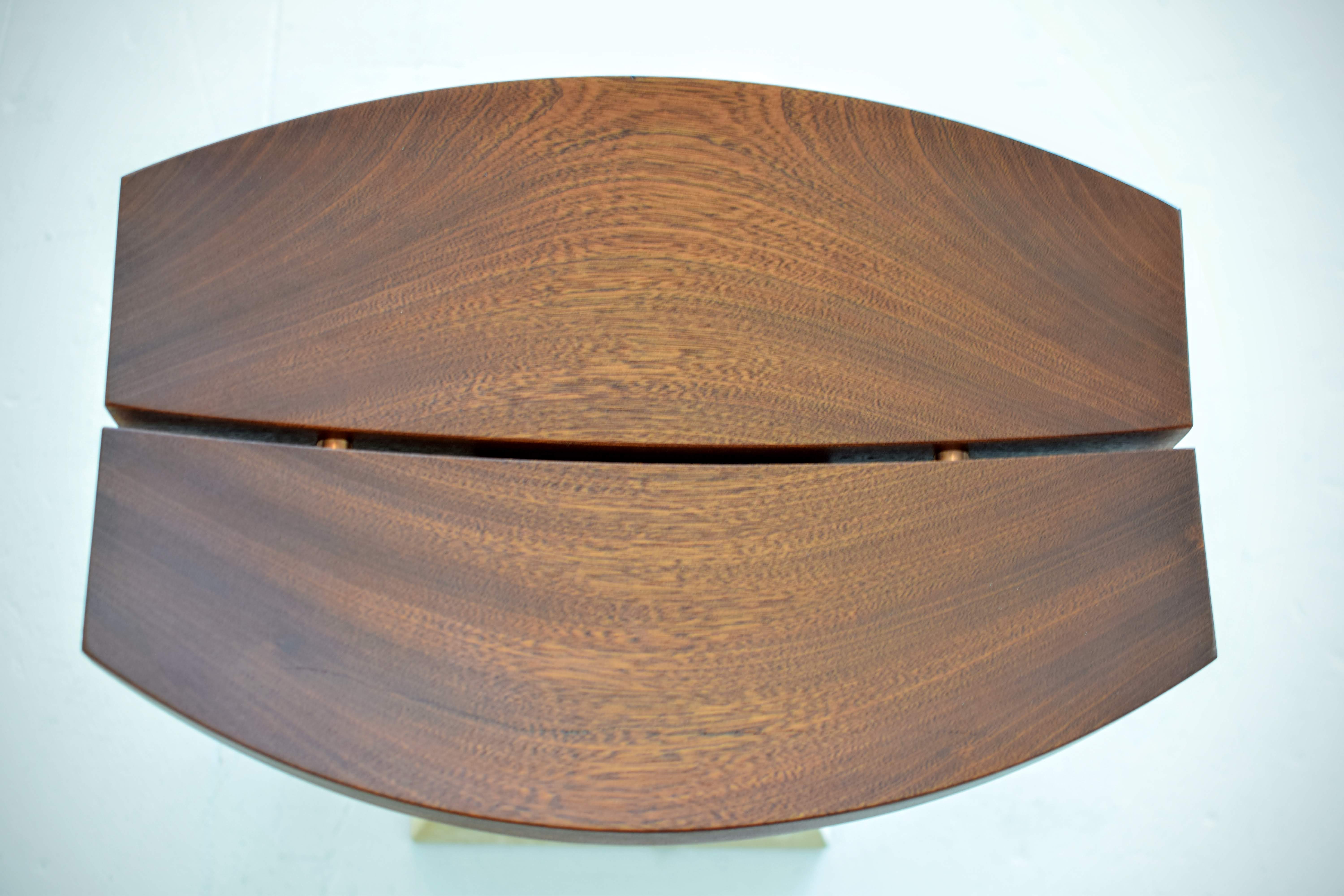 DOVETAIL STOOL Hand carved seat, concrete base, bronze details.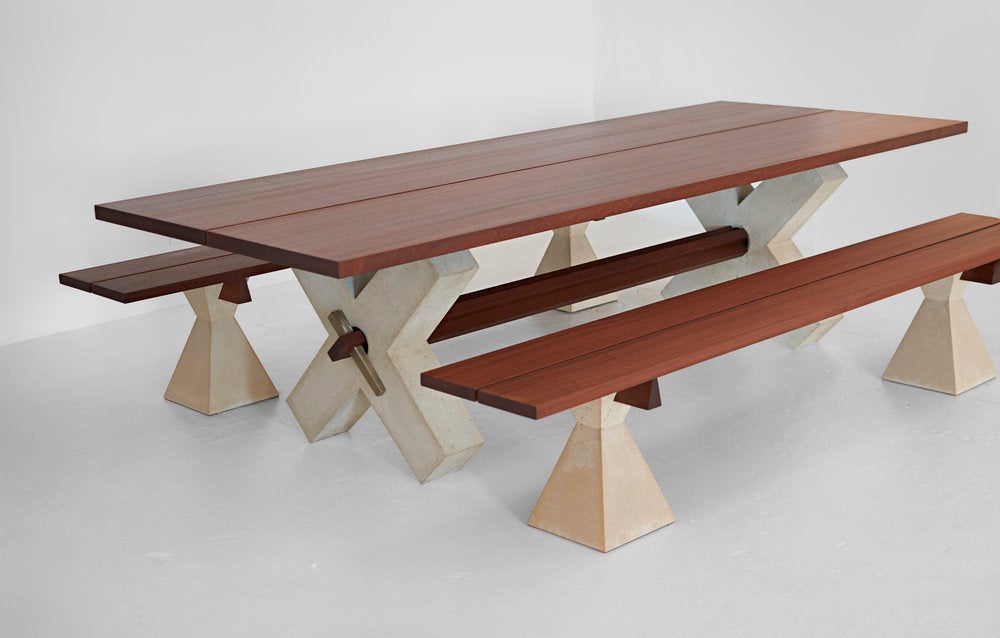 X DINING TABLE & DOVETAIL BENCHES Sold individually or as a set. Solid wood, concrete base. Bronze details. Outdoor option available.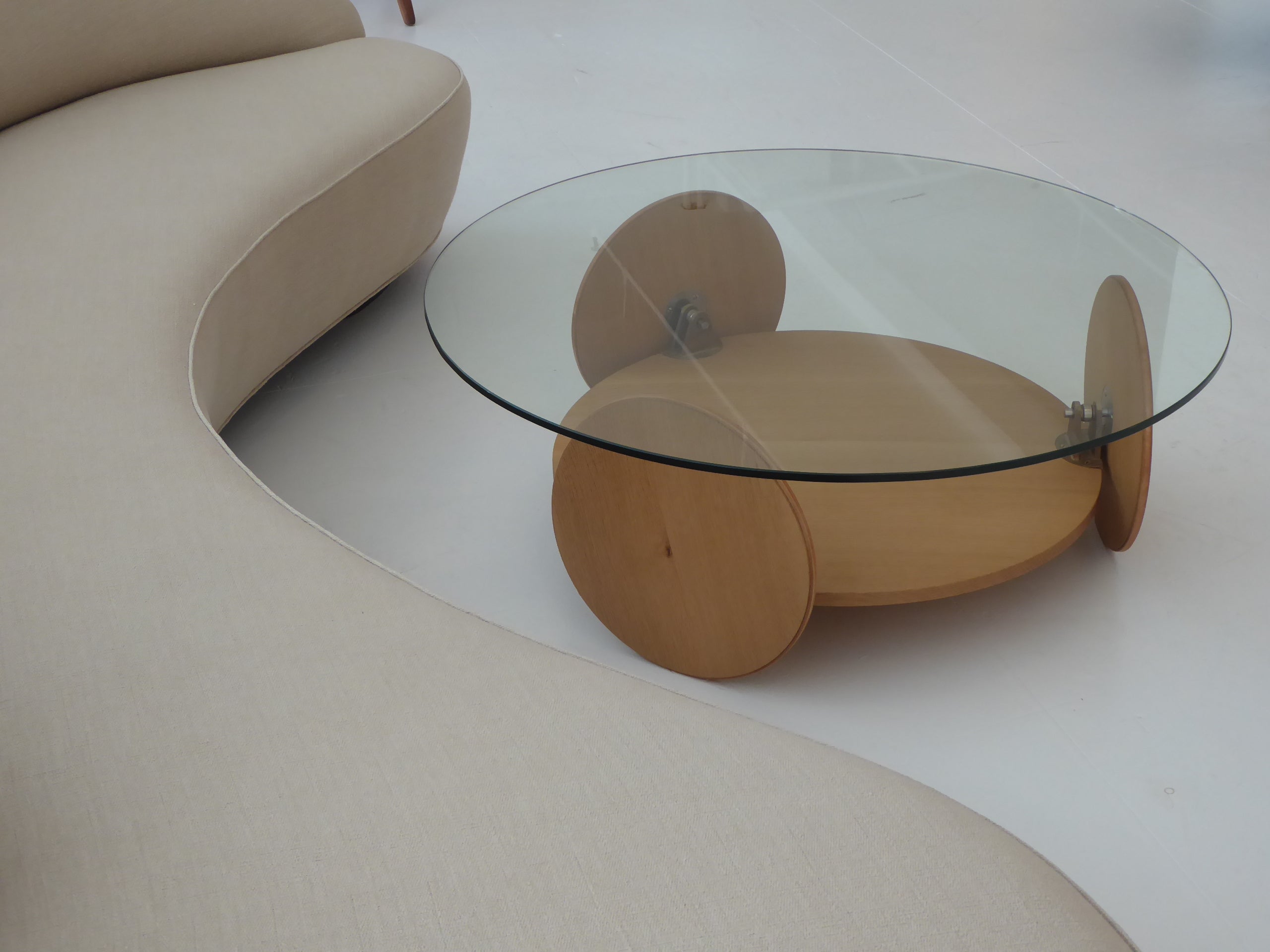 REVOLUTION TABLE A machine pared down to its most simple parts, this coffee table with its five circular elements gracefully rotates. It features lathe-turned wooden wheels with leather tires and cast bronze hardware. The low slung wooden shelf is a play on the traditional coffee table with a twist. Join the revolution.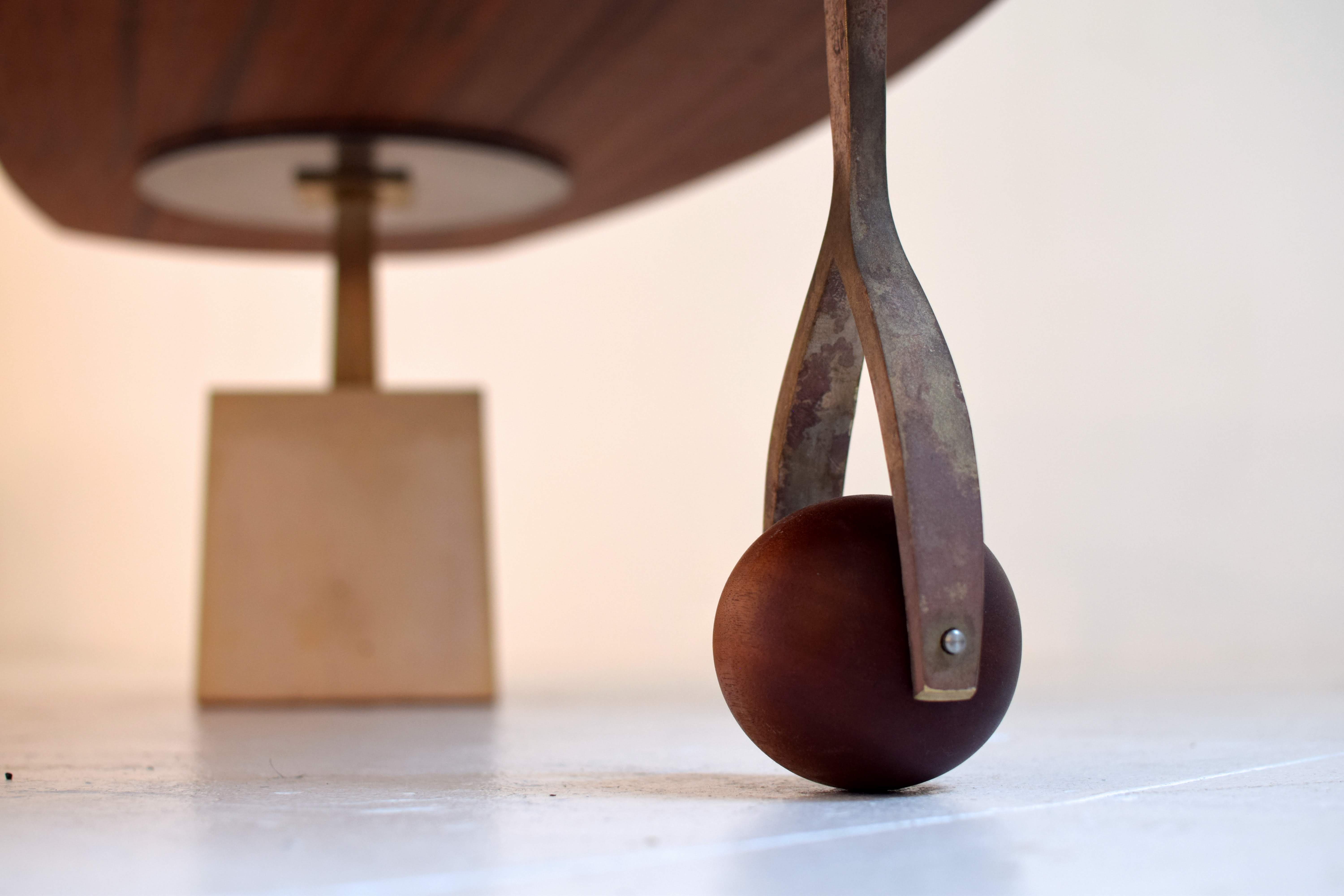 PIVOT COFFEE TABLE Sapelle wood, bronze leg, concrete base. Perfection.
SPINSTER TABLE features lathe turned solid wood top and ball feet; fluted, cast bronze legs. Table rotates in place.
Johnny Poux's Planète à Vapeur miniature steam engine sculpture. *Exhibited at the Patrick Parrish Gallery, on Lispenard Street, NYC. One of a kind sculptures available upon request. Poux's large-scale kinetic concrete sculptures explore the relationship between motion and mass, industry & nature.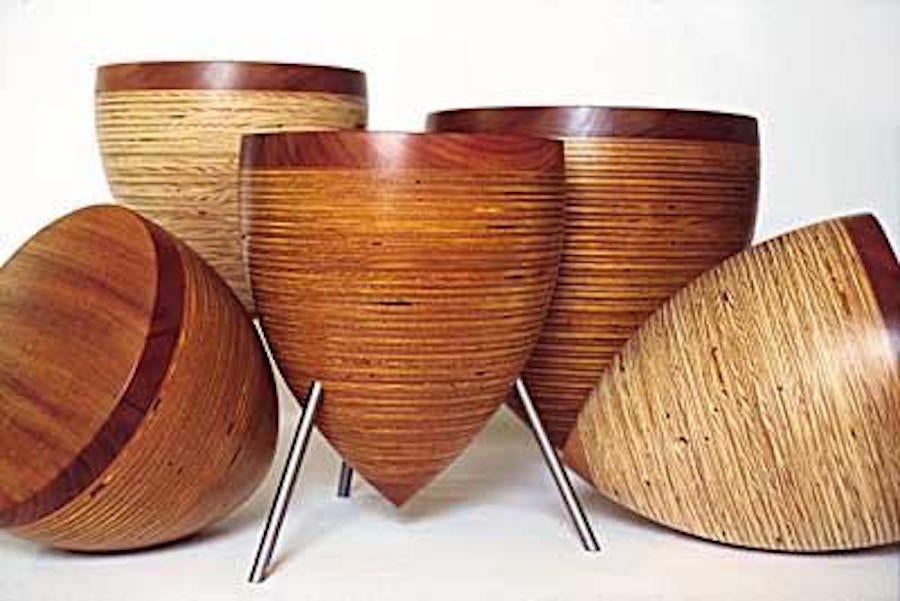 Drum Stool Collection Wooden stools and tables in a variety of sizes and dimensions, materials.