Jorge Zalszupin Furniture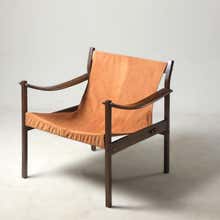 Jorge Zalszupin (Poland and Brazil, b. 1922)
Just as emigrant Europeans — from Kem Weber and Paul Frankl to Marcel Breuer and Ludwig Mies van der Rohe — helped establish modernist design and architecture in the United States, so too did many of their peers foster the new design aesthetic in Brazil in the middle decades of the 20th century. Along with architect Lina Bo Bardi (from Italy) and Joaquim Tenreiro (from Portugal), there was Jorge Zalszupin, who arrived from Poland in 1949 and has since created consistently sleek and elegant chairs, tables and cabinets using the South American country's vibrantly grained tropical hardwoods.
Zalszupin was born in Warsaw (his given first name is Jerzy) and went on to study architecture at the École des Beaux Arts in Bucharest, Romania, graduating in 1945. Zalszupin moved to Paris but found few opportunities in the postwar City of Light. He was impressed by articles on the work of Brazilian architect Oscar Niemeyer that he saw in the André Bloc–edited magazine L'Architecture d'Aujourd'hui (Architecture Today). And after sailing to South America, Zalszupin went to work with his fellow Pole and architect Luciano Korngold in São Paulo. Zalszupin began designing furniture as part of his architectural commissions and created several pieces for Niemeyer for use in the new capital city, Brasília. He opened his own design and manufacturing firm, L'Atelier, in 1959.
While Zalszupin cannot be said to have a signature style, his furniture designs all share a characteristic simplicity and purity of line and form. His work is often compared to that of Danish designers, most especially in their shared commitment to quality construction. He is a master of many materials: travertine marble for tabletops, slung leather for seating, man-made fabrics for upholstery and — his forte — highly figured woods such as jacaranda and rosewood. The latter plays prominently in two of Zalszupin's best-known lounge chairs: the Brasiliana, with its austere, angular wood frame, and the Presidencial, with its curved seating shell and slatted backrest. Both chairs feature deep cushions and generous proportions in deference to the Brazilian proclivity for long and languid conversations. Yet both pieces — like all Zalszupin designs — possess a striking, tailored grace that would be perfect in any environment.
Iconic Designs from Jorge Zalszupin
Explore timeless pieces that have earned their place in history.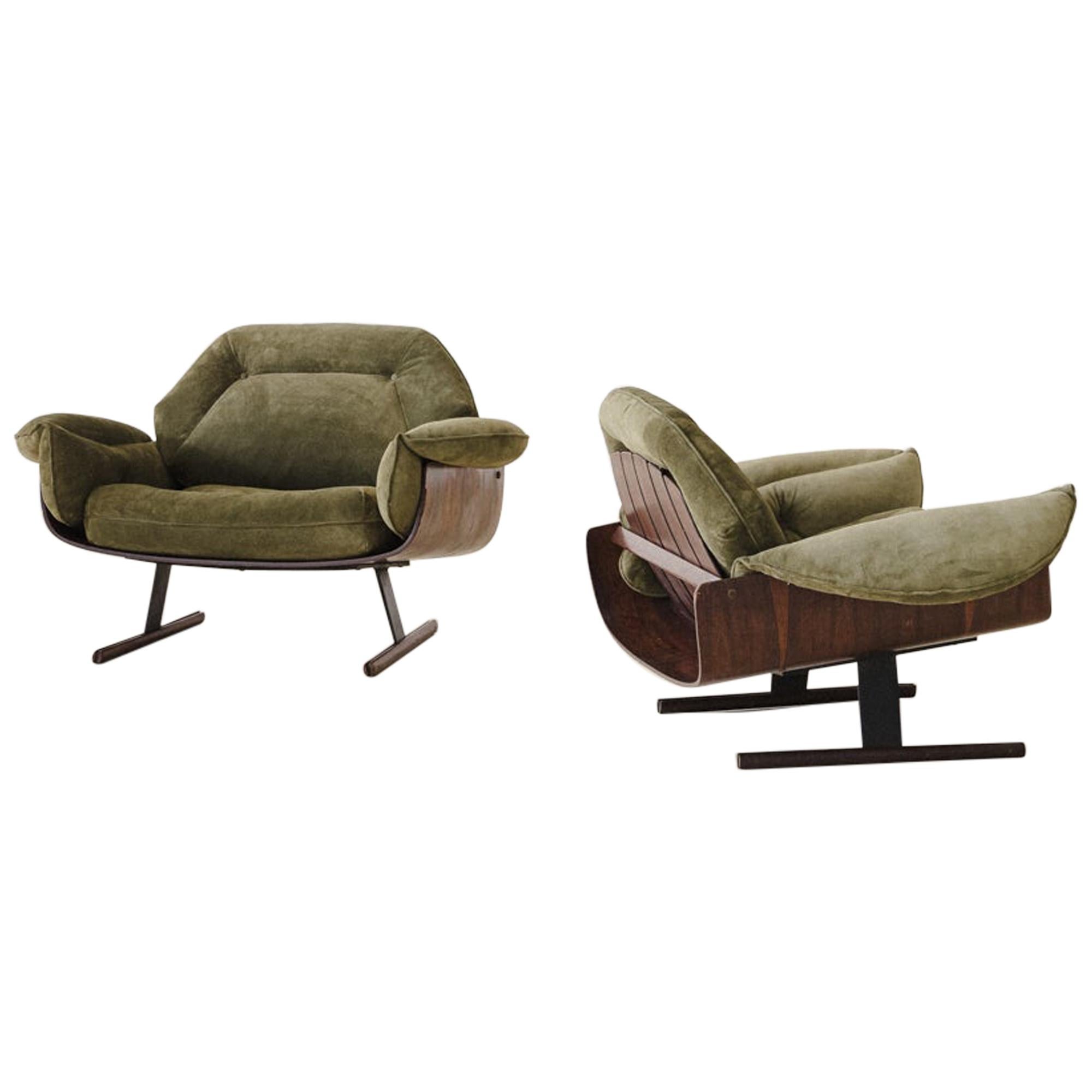 Presidencial Lounge Armchair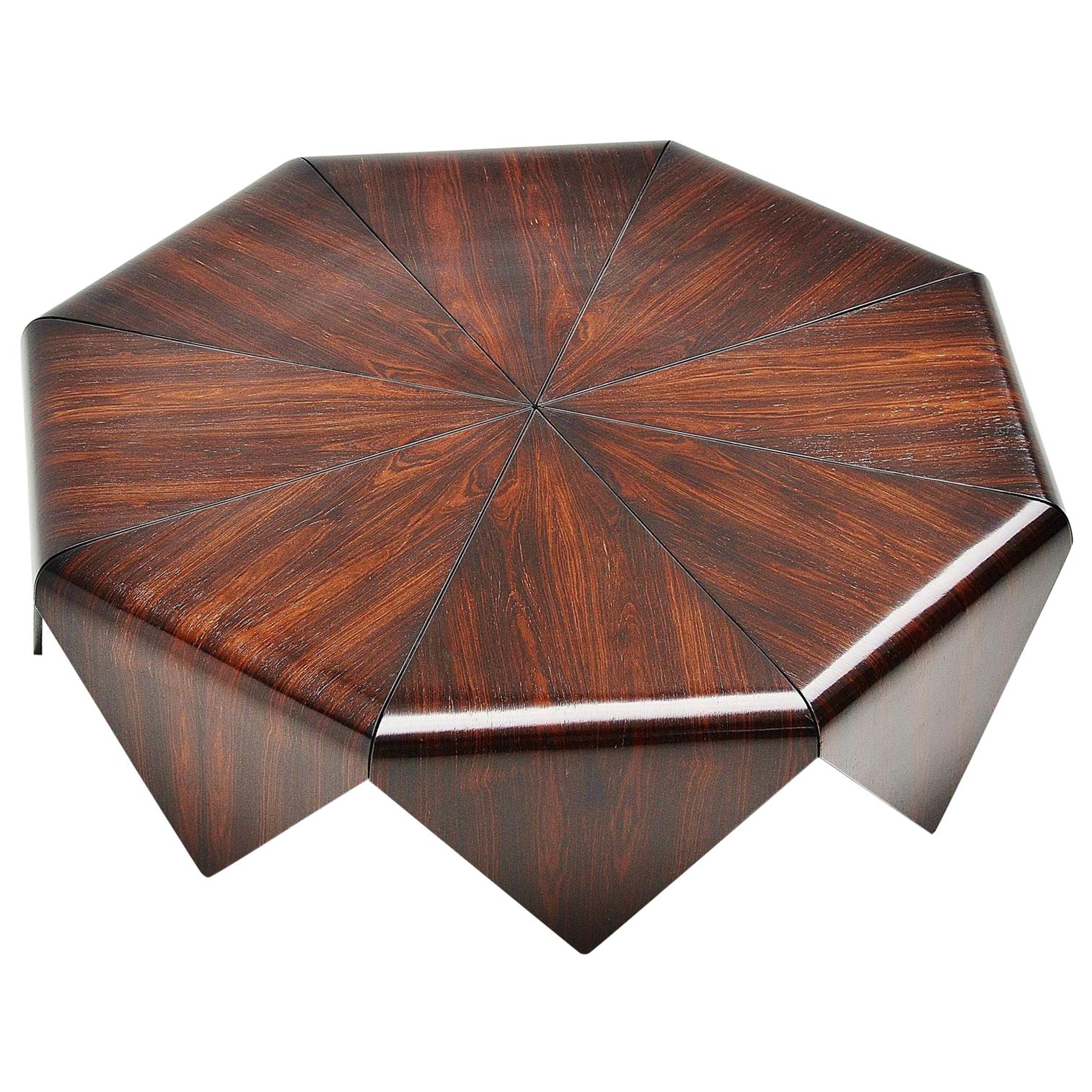 Petalas Coffee Table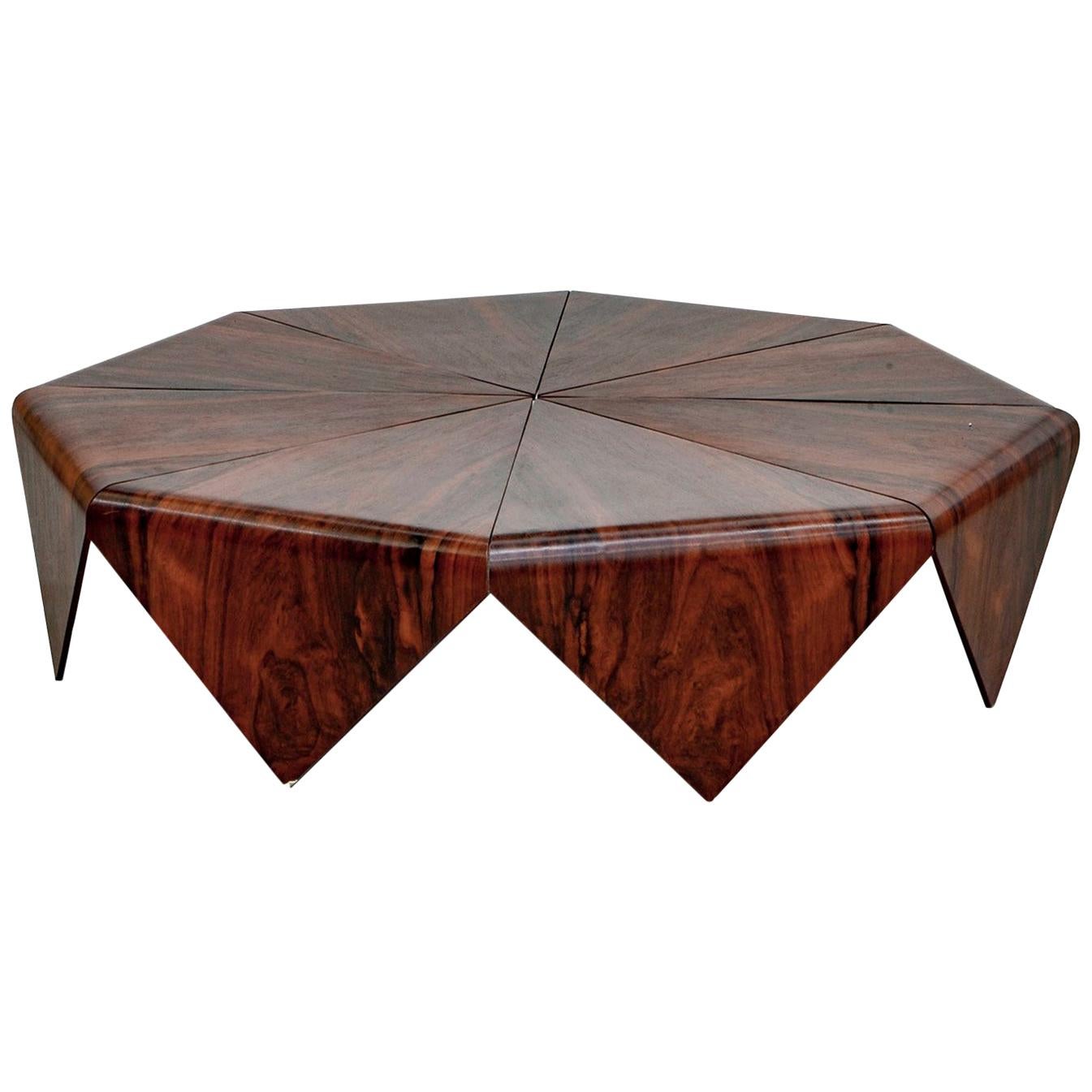 Petalas Side Table
Applied Filters
93 results
Creators Similar to Jorge Zalszupin