For Hermès, what began as a maker of leather equestrian goods for European noblemen would eventually grow into one of the most storied fashion labels in the world. In 1837, German-born French entrepreneur Thierry Hermès opened a saddle and harness purveyor in Paris. Gradually, the house extended into accessories and luggage for its riders, and today, in paying homage to its origins, the family-run luxury brand resurfaces horse motifs in everything from clothing and modernist jewelry to pillows and handbags.
The first top-handled bag ever produced by Hermès was the Haut à courroies, which made its debut in 1892. A tall bag secured with a folded leather flap (fastened with bridle-inspired straps), it was designed to transport riding boots and a harness. As the world made the switch from horse to automobile, the bag adapted, becoming a multifunctional travel satchel instead of a designated saddlebag. Today, 120 years later, the HAC remains in Hermès's line — and its distinctive flap and clasping straps have laid the groundwork for some of the house's other iconic bags.
In the 1930s, Robert Dumas (son-in-law to Émile-Maurice Hermès, Thierry's grandson) designed a smaller, trapezoidal take on the flap bag with a handle and two side straps. Later, actress Grace Kelly, then engaged to Prince Rainier of Monaco, is said to have used one of these bags to conceal her pregnancy during the 1950s. Because she was photographed constantly, the coverage catapulted her handbag to international popularity. In 1977, Hermès officially renamed the model for her, and the Kelly bag was born. Each Kelly bag takes between 18 and 25 hours to produce, and its 680 hand stitches owe solely to one Hermès artisan.
Robert Dumas was also responsible for another one of the brand's most iconic offerings: the launch of its first silk scarf on the occasion of Hermès's 100th anniversary in 1937. Based on a woodblock designed by Dumas and printed on Chinese silk, the accessory was an immediate hit.
Today, vintage Hermès scarves, typically adorned in rich colors and elaborate patterns, serve many functions, just as they did back then. Well-heeled women wear it on their heads, around their necks and, in a genius piece of cross-promotion, tied to the straps of their Hermès bags. Kelly even once used one as a sling for her broken arm.
In 1981, Robert Dumas's son Jean-Louis Dumas, then Hermès chairman, found himself sitting next to French actress and musician Jane Birkin on a plane, where she was complaining about finding a suitable carryall for the necessary accoutrements of motherhood. After the two travelers were properly introduced, Birkin helped design Jean-Louis's most famous contribution to the Hermès canon: the Birkin bag, a roomy, square catchall with the HAC's trademark leather flap top and the addition of a lock and key. Owing to the brand's legendary commitment to deft, handcrafted construction, the Birkin is an investment that is coveted by collectors everywhere.
While the Kelly and Birkin may be standouts, gracing the arms of everyone from royal heiresses to hip-hop stars in the past few decades, the handbags are but a small part of Hermès's fashion offerings. Since the 1920s, the brand has produced some of the most desirable leather goods in the world. There's the Constance bag, a favorite of Jacqueline Kennedy, the recently relaunched 1970s-era Evelyne and, on the vintage market, a slew of designs dating back to the 1920s.
Good design never goes out of style. Find a variety of vintage Hermès handbags, day dresses, shoes and more on 1stDibs.
Iconic Designs from Hermès
Explore timeless pieces that have earned their place in history.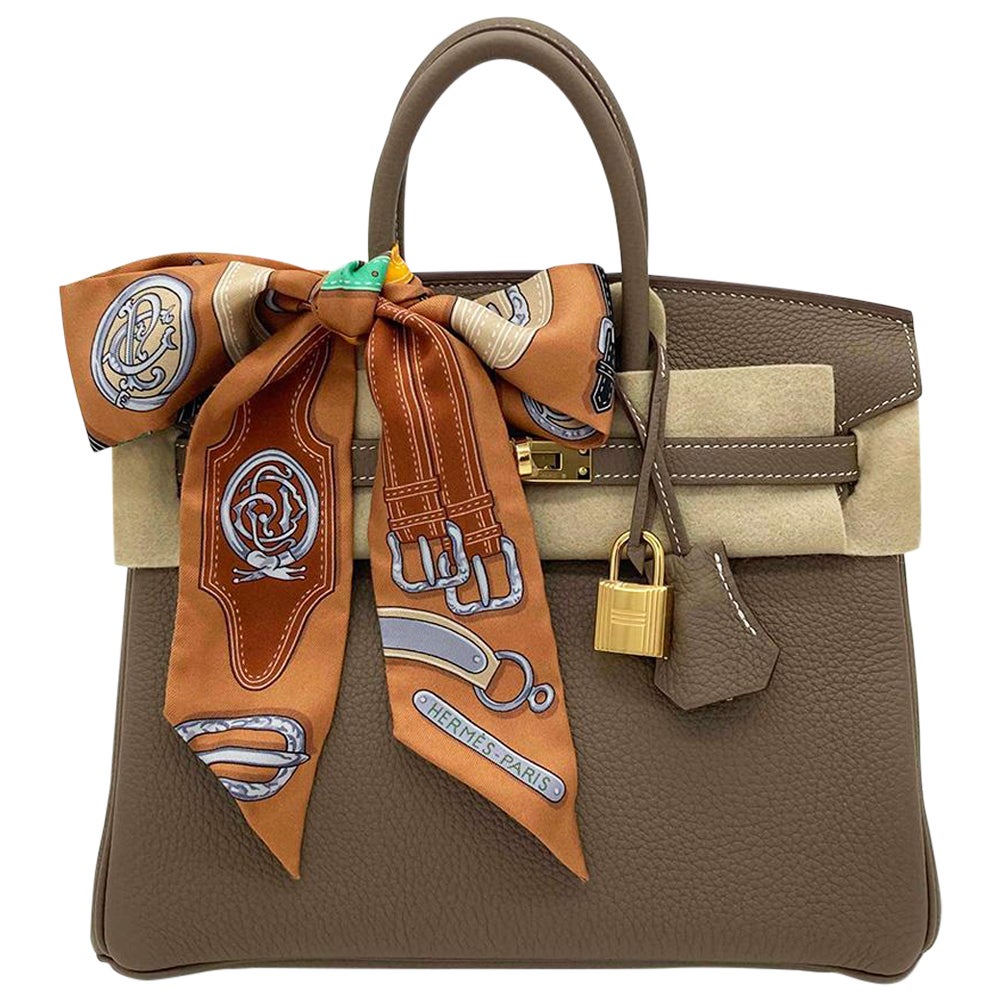 Birkin Bag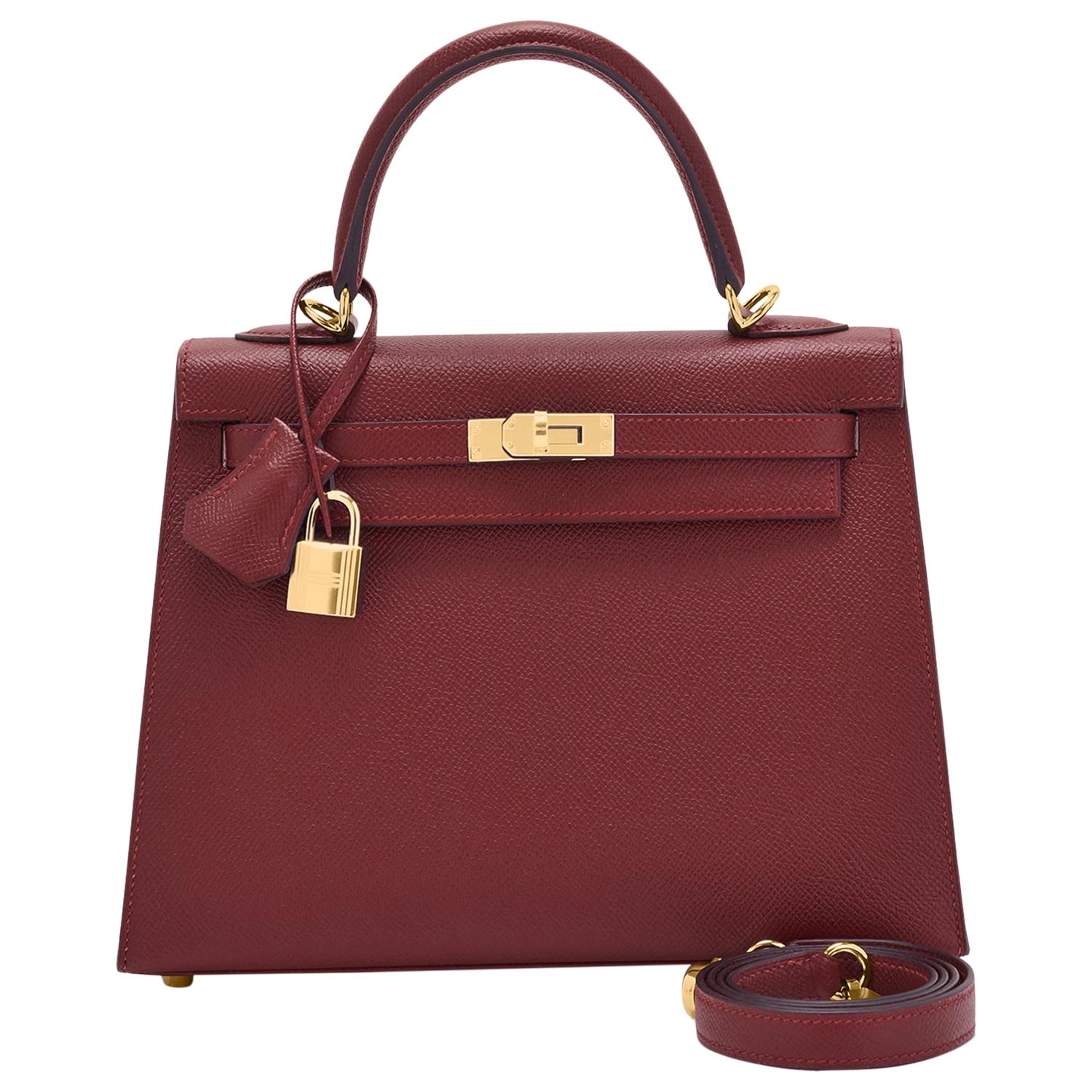 Kelly Bag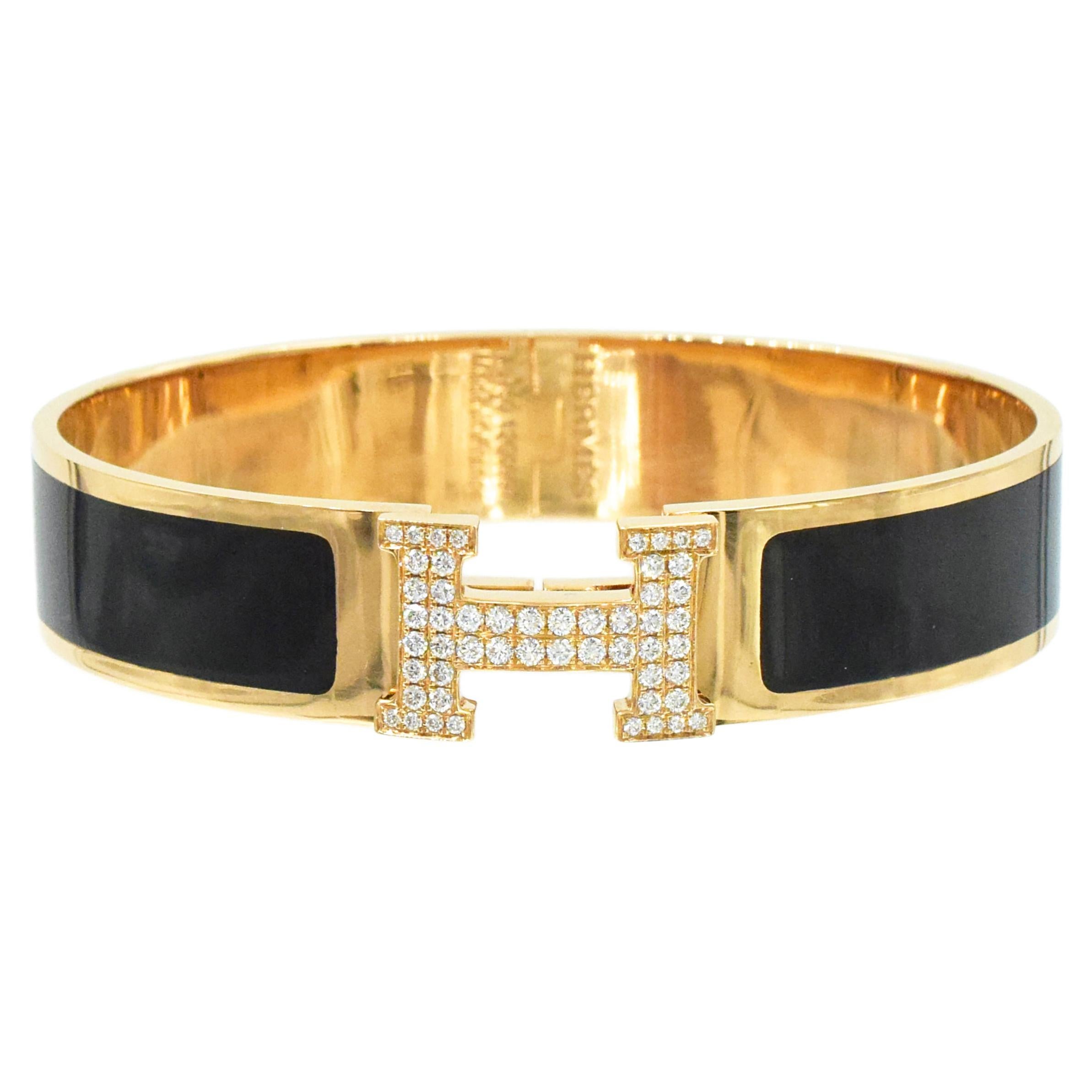 Clic Clac H Bracelet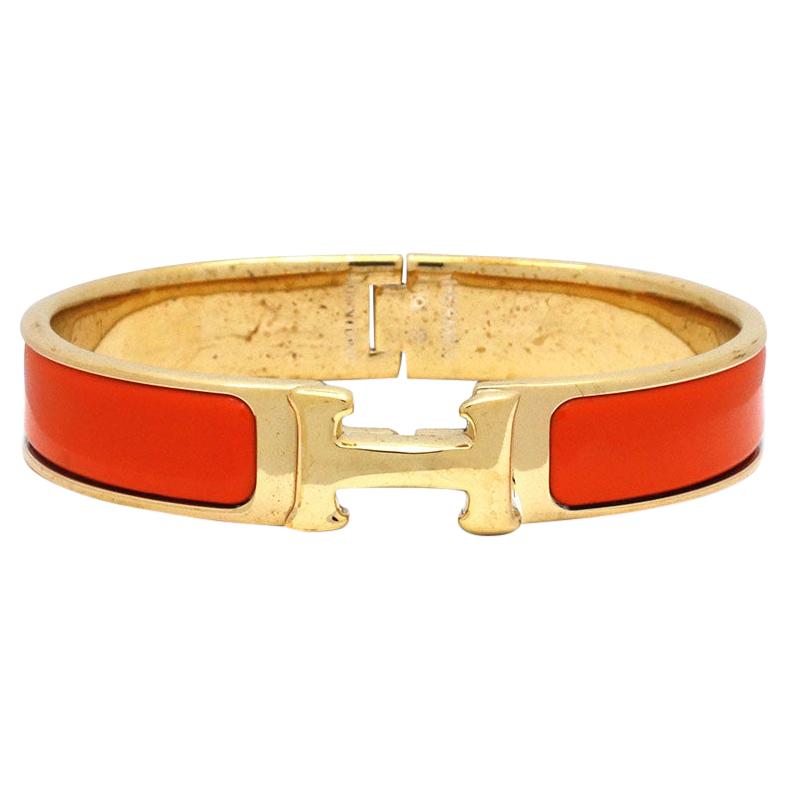 Clic H Bracelet
Hermès Furniture for sale on 1stDibs.
Hermès Furniture is available for sale on 1stDibs. These distinctive objects are often made of
ceramic
s and are designed with extraordinary care. There are many options in our Hermès Furniture collection, although
gray
editions of this piece are particularly popular. In stock, we have 2 vintage editions of these items, while there are 5
modern
editions to choose from as well. In
Europe
, many of Hermès' original furniture was created in the
Modern
style during the
20th century
. Prices for Hermès furniture can vary depending upon size, time period and other attributes. The price for these items starts at $121 and tops at $876, while pieces like these can sell for $513 on average.
Designers Similar to Hermès
Questions About Hermès
Yes, Crocodile Birkins are made from real Crocodiles. Niloticus croc is sourced from the Nile river; while Porosus croc is sourced from Asia or Australia. Niloticus scales are generally larger than Porosus. Niloticus is marked with a ".." diaeresis mark in foil; while Porosus is denoted by the "ˆ" (carat) mark in foil. Generally speaking, Porosus is more sought after and has greater resale value due to its smaller and more symmetrical scales.

A 32cm, 28cm, or 35cm Kelly would be best for daytime wear, while a 25cm, 20cm Kelly, Kelly Pochette, or Kelly Cut would be best for the evening. The best size would also depend on the stature and build of the woman or man, the occasion, and his or her ensemble. A dark 32cm or 35cm Retourne Kelly in Clemence may be appropriate for a business meeting, while a bright or jewel-toned selliier Kelly 25cm or Kelly Pochette may be ideal for a dinner date.

1stDibs Expert

September 15, 2020

There are a few easy things to keep in mind when trying to spot a fake Hermès Lindy bag. Because all Hermès bags are handmade, stitching is a good metric to use (spotting a fake Birkin bag calls for the same careful inspection). Each bag is hand-sewn according to Hermès's celebrated saddle-stitching technique, so while the sew lines will have some inconsistencies, the work will not be messy, and there won't be any stitches that are out of place or out of line.

Hardware on authentic Hermès bags is always made of a genuine precious metal — locks, keys, studs, and other pieces of hardware are usually made of brass that is hand-polished and plated with fine gold, palladium or permabrass. This metal will feel heavy and substantial, and it will not tarnish.

Did you find an "authenticity card" tucked inside your Hermès Lindy bag? You shouldn't have — Hermès doesn't accompany its bags with any card like this.

On a fake Hermès Lindy bag, the Hermès logo will look irregular, with oversized or blocky text. An authentic Hermès bag has a label stamp — with clear lettering that is lightly pressed into the bag's leather — that reads "Hermès Paris Made in France." If your bag has an uneven or crooked label, you may have a fake Hermès Lindy bag.


1stDibs Expert

April 29, 2020

On the front of your Hermès Constance bag, the metal "H" doubles as both an insignia for the high fashion goods manufacturer and a clasp to keep your bag snapped shut. To open your Hermès Constance handbag, grab the metal "H" — position your fingers directly around the horizontal middle bar of the letter, so that your fingers are curled underneath it, and pull out toward you. The key to opening the clasp without scratching the accessory's leather is to pull only at the horizontal bar. The bag opens and closes with the help of a spring-loaded mechanism that is concealed on each of the bar's ends fixed to the flap.

The wait for an Hermes Birkin bag depends on several factors, which may include the amount and quality of your spending at Hermes, the relationship you have established with your Hermes sales associate and store manager, as well as the length of time it takes for the store to receive and match you up with the type of Birkin you have requested.