Duane Albert Armstrong Art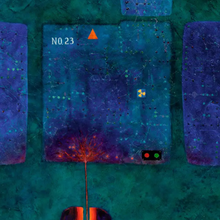 DUANE ALBERT ARMSTRONG (USA, B. 1938)
Duane Albert Armstrong, a native Californian, was born in Fresno on Christmas Day in 1938. He was raised in the countryside near San Luis Obispo until 1950 when his family moved to the Santa Clara Valley. Duane's mother, a teacher, was also an artist and writer. She wrote several short stories and lyrics for several songs, some of which were published. With this background, Duane learned about painting materials and techniques while still in his childhood. He also had exposure to art shows and museums at the time and was fascinated by the way the various artists were able to make their canvases come alive with paint. This was the beginning of a lifelong interest in painting, which has resulted in several significant breakthroughs in the world of art, his most popular being his "Fields of Grass" series, which has been reproduced worldwide. Duane now has over 185 paintings in print, and his art has been marketed in over 3,500 department stores in the United States.
During the 1970s, his work earned him the status of being one of the top five print sales artists in the nation. Of this widespread acceptance, a representative of Heritage Publications stated, "Duane Armstrong will be recognized as one of the top five contemporary painters in America during this decade." Armstrong has worked with many young artists, encouraging them to branch off into their directions and styles, to produce and work, knowing quite well that painting is not so much involved with that mystical gift some call "talent" as it is with that four-letter word, "work." He has always chosen to work and produce rather than sell and promote, which explains why he very rarely attends his shows. Duane believes that creating art and marketing art are two different worlds and prefers to leave the marketing to others while he spends his time exploring the unlimited realm of visual expression.
(Biography provided by Robert Azensky Fine Art)
Artist
:
Duane Albert Armstrong
Previously Available Items
Koi Pond by Duane Armstrong
By Duane Albert Armstrong
Located in Soquel, CA
Amazing view looking down into a dark koi fish pond, highlighted with two purple lotus flowers, by Duane Albert Armstrong (b. 1938). Finished with a high gloss lacquer. Due to this f...
Category
1990s Realist Duane Albert Armstrong Art
Materials
Canvas, Oil, Lacquer
H 39 in. W 64.75 in. D 1.38 in.
Mid Century Orange Sun Abstract
By Duane Albert Armstrong
Located in Soquel, CA
Vibrant and substantial, this mid-century by Duane Albert Armstrong (American, b. 1938). Signed and dated 1965 on lower right corner. Unframed. Measures 48"H x 45"W x .33"D. A Ca...
Category
1960s Abstract Duane Albert Armstrong Art
H 48 in. W 45 in. D .33 in.
Ladybug in Peril
By Duane Albert Armstrong
Located in Soquel, CA
Wonderfully accurate rendering of a thread-like spider web painted entirely in black and white, punctuated only by a tiny lady bug, by Duane Albert Armstrong (b. 1938). Finished with...
Category
1980s Abstract Expressionist Duane Albert Armstrong Art
H 27.5 in. W 30.5 in. D 1.63 in.
Artists Similar to Duane Albert Armstrong