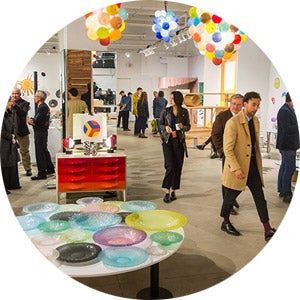 Collective Design 2018
A new light–filled location and an earlier time slot to coincide with Armory Week are just a couple of the changes afoot at the highly anticipated 2018 edition of Collective Design, the groundbreaking contemporary New York City fair known for blurring the boundaries between creative disciplines.

This year's Collective is focused more than ever on experimental, global talents from places as far flung as Switzerland and South Korea, but there are also more avant-garde vintage offerings than we are used to seeing. Amid all this change, one constant is the superb quality of the objects on display. Below are many of the fair's noteworthy pieces on view, which you can buy right here, right now.