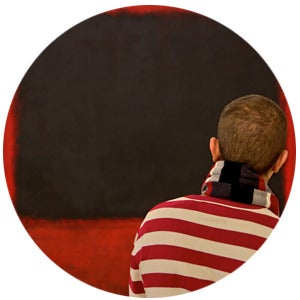 The Artists Behind the $1 Billion Art Week
     As Christie's New York "looked forward to the past" with two blockbuster evening auctions of legendary 20th- and 21st-century artists, we look to our own galleries' selection of masterworks on offer.
     It was a triumphant week for the art world in New York, and for the ever-more-global art market. Leading Monday's extraordinary sale were Pablo Picasso's Les Femmes d'Algers from 1955, which established a new record for the highest-selling work at auction at $179 million, and Alberto Giacometti's figurative Pointing Man from 1947, a stunning example of the Italian artist's signature patinated bronzes — now the highest-selling sculpture at auction, at $142 million. That same night, an expected showstopper — Andy Warhol's Silver Liz (diptych) from 1963–65 — fetched a cool $29 million.
     The bidding frenzy continued at Rockefeller Center on Wednesday, while the Frieze Art Fair simultaneously opened to VIPs on Randall's Island. Christie's $706 million achieved on Monday night was bolstered by more phenomenal sales — among them an eight-foot Mark Rothko canvas from 1958 that had been off the market since 1987, which climbed to $82 million during a fierce battle between floor and phone bidders.
     In total, the two sales boasted 15 new auction records for icons of such famous styles as Cubism, Surrealism, Pop Art and Minimalism. Below, our editors have curated a selection of 37 covetable artists featured at auction in the past week. Enjoy at a leisurely pace, though beware — you may not be the only one looking to expand your collection.